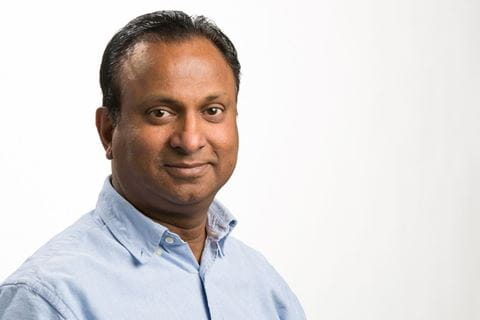 Remigius
A

Fernandes
Professor
Faculty of Applied Science & Technology
Remy Fernandes is a contract professor in the Faculty of Applied Science and Technology's School of Mechanical and Electrical Engineering and Technology (MEET) at Sheridan College, Brampton, lecturing in mathematics.
He received a diploma in electrical engineering in India in 1980, graduated from Sheridan's Electronics Engineering Technology program in 1984, and has a Master of Business Administration (MBA) from Queen's University in Kingston. He started his teaching career at Sheridan upon his graduation from the college in 1984.
Remy was the president and CEO of Hydro One Brampton Networks Inc. from 2010 to Jan. 2014. He presently works on mergers and acquisitions for the Growth and Value division at the corporate offices of Hydro One. He has spent most of his career working in key technical and senior management roles at electrical utilities like Toronto Hydro, Hydro One Brampton and Hydro One.
During Remy's tenure as president and CEO at Hydro One Brampton, the electric utility achieved one of the highest safety and reliability numbers, backed up by a very strong financial performance. Compared to other Ontario electric utilities, the company earned one of the highest customer service satisfaction numbers and achieved one of the lowest Operations, Maintenance and Administration costs (OM&A).
Remy presently serves as a director on the Brampton Safe City Board, the William Osler Health Systems Board and the Brampton Board of Trade (BBOT).
In 2012, Remy was nominated for the Premier's Award for the Outstanding Ontario College Graduate. He was also awarded the Long Service Teaching Award at Sheridan College. In 2013, he received the Volunteer of the Year Award for Safety issued by the Brampton Safe City Association.
Remy wrote a book on computer aided drafting that is used by Continuing and Professional Studies for students in mechanical, civil and electrical engineering courses. He lives in Brampton, is married and has two children. Remy loves rock music from the '70s. He plays the keyboard and has performed as lead guitarist for bands.