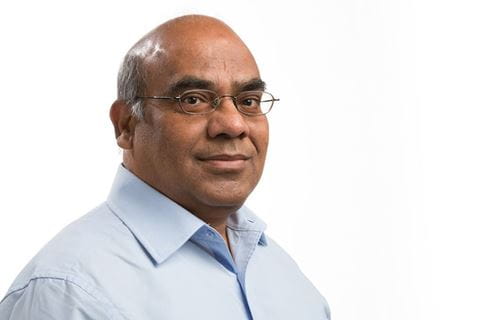 Satyendra
Narayan
Professor
Faculty of Applied Science & Technology
Satyendra Narayan has been a professor of applied computing in the Faculty of Applied Science and Technology at Sheridan since September 1999. He holds a PhD from the University of Waterloo and a master's degree from the University of California with specializations in computing and physical sciences.
Satyendra has 25+ years of research experience in the field of applied computing, geosciences and geo-engineering, and has published several papers, articles, and reports. He has worked on a number of national and international projects, including projects funded by the UNDP. Satyendra has made a number of original contributions in both the theoretical and simulation sides of electrical monitoring of subsurface processes, which may be found useful in geosciences, geo-engineering and waste disposal technology. His research work in Canada has been funded by the CCPP, NSERC, EMR and AOSTRA.
The International Affairs Division of Natural Resources Canada has selected Satyendra as a member on trade missions to China, Thailand, and India. Satyendra was also invited as a keynote speaker at an international meeting and has chaired technical sessions in the international conferences.
Before joining Sheridan, Satyendra worked in the scientific computing industry and was involved in collaborative research in the area of environmental geophysics with the Lamont Earth Observatory, University of Columbia. He has also contributed significantly to, and established strong research partnerships with, the Indian Institute of Sciences, Banglore, India; Regional Research Laboratory (RRL), Bhopal, India; Institut Teknologi Bandung, Bandung, Indonesia; Ministry of Research and Technology, Indonesia; PT Ephindo, Jakarta, Indonesia; and the University of Waterloo, Ontario, Canada.
Satyendra is a recipient of Sheridan's best teaching excellence award of merit and the Leadership in Faculty Teaching (LIFT) Award (2006–7) from the Ontario Ministry of Training, Colleges and Universities in recognition of his exemplary efforts to influence, motivate and inspire students and his demonstrated leadership in teaching methods for the diverse student body in Ontario. Sheridan also nominated him for the 2008 Association of Canadian Community Colleges (ACCC) Teaching Excellence Award.
Satyendra has been an active member of various committees at Sheridan (e.g., Dean's Council, Sheridan College Council, Student Advisement and Success Advisory Committees, Sheridan Creative Industries Committee, etc.) to represent and advocate the needs and values of Sheridan's applied computing programs.
He has been a coordinator and adviser for the one-year Information Technology Postgraduate Professional Internship program, Computer Science program, Computer Systems Technology (Software Development and Network Engineering) program, and Computer Systems Technician (Software Engineering) program. He has also played a key role in Sheridan's Gaming program.