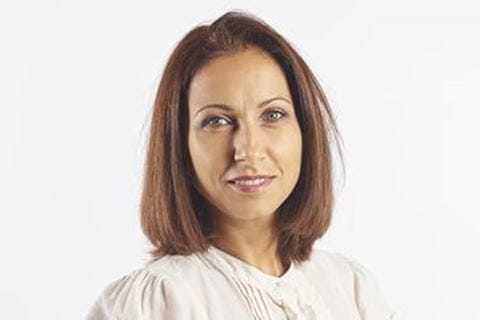 Andjela
Abu Rabi-Stankovic
Professor
Faculty of Applied Science & Technology
Teaching & Research Interests
Andjela Abu Rabi-Stankovic graduated in 2003 with an honours degree in physical chemistry from the University of Belgrade. She was awarded a full scholarship, both for undergraduate and postgraduate studies by the Ministry of Education of the Republic of Serbia and was the recipient of the Royal Norwegian Embassy Scholarship for exceptional academic performance. In 2009 Andjela defended her Ph.D. thesis in the electrochemistry field.
After graduation, Andjela joined the Institute for Chemistry, Technology and Metallurgy, Center for Catalysis and Chemical Engineering, where she worked as a full-time research scientist until 2012 with a focus mesoporous and nanomaterials in catalytic and sorptive processes, ways of modification and potential use of composite materials and investigation and development of technologies for production of new products based on secondary raw mineral materials. Andjela also worked, from 2007-2012, as a Chemistry Consultant for Brenntag, a world leader in chemical distribution.
In 2012 Andjela moved to Canada to pursue her postdoctoral education as a researcher at the University of Toronto, Department of Mechanical and Industrial Engineering, Fuel Cell Materials and Manufacturing Laboratory. Andjela joined the School of Applied Chemical and Environmental Sciences at Sheridan College in January 2015 as partial-load professor and has taught a variety of first and second-year courses.
Andjela has been published in 14 peer-reviewed scientific journals, is an author of one book chapter and has had the pleasure of presenting her work at 14 regional and international conferences.The findings from her thesis entitled "Investigation of hydroxide ion oxidation reaction and oxygen reduction reaction on bare and Nafion covered polycrystalline gold electrode" resulted in publications in Electrochimica Acta and Journal of Electroanalytical Chemistry.
Teaching Interests
Andjela's teaching interests include general, inorganic, analytical physical and instrumental chemistry.
Research Interests
Advancing knowledge for practice and education in the areas of electrochemistry, material chemistry and colloidal chemistry. Examining composite materials based on bentonite.