Apprenticeship Exemption Test
Industrial Mechanical Millwright stream
This stream teaches you how to inspect, install and repair a range of industrial machinery, preparing you for a job as an Industrial Mechanic Apprentice. As with all of our Apprenticeship Training Programs, you'll benefit from small class sizes, highly trained instructors and state-of-the-art facilities.
Article
Kris Girdauskas (Tool and Die Maker Apprentice '02) set up his own shop a couple of months before his graduation, and has been striding towards success since then, with the help of fellow alumni.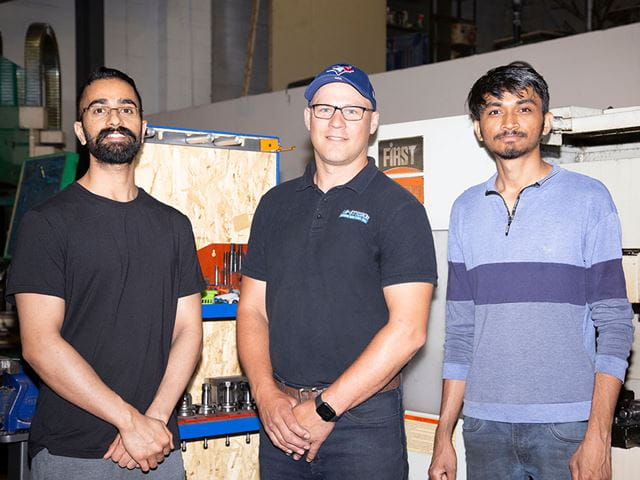 Article
Industrial Mechanic Millwright (IMM) apprentice Jake Doan believes that skilled trades are sadly overlooked as an attractive career choice. It's…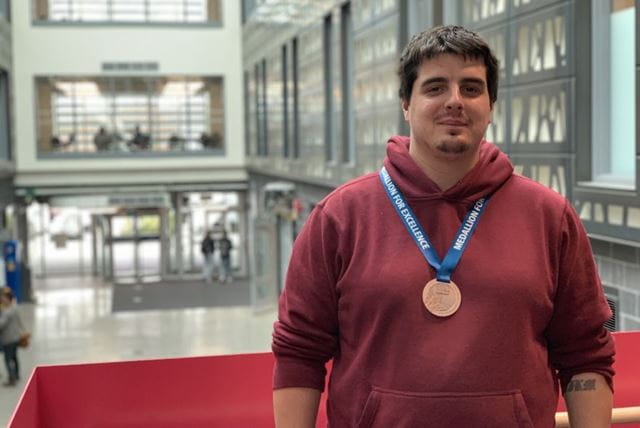 Explore your future campus with a 360° virtual tour
Get to know the places and spaces that are part of the Sheridan experience.
Get a feel for your future
Find your fit and choose with confidence. Choosing the right education is a big decision. At Sheridan we're committed to providing you with the learning, support and services you need to achieve your goals and reach your full potential. Take a look around, and please connect with us if you have any questions!
Learn about Sheridan's campuses, programs, support services, alumni and more.

Join us for a webinar and get answers to those questions on your list.

In-person tours are offered at all three of Sheridan's campuses. Book your campus tour today!
Have a question? Contact us.
We're happy to help with any questions you may have. Give us a call at any of these numbers and select Option 4 after the prompt, or simply fill out the contact form and we'll get back to you as soon as possible.
905-845-9430 (Oakville/Mississauga)
905-459-7533 (Brampton)
Contact Centre hours of operation:
Monday–Thursday, 8 a.m.–8 p.m.
Friday, 8 a.m.–4:30 p.m.