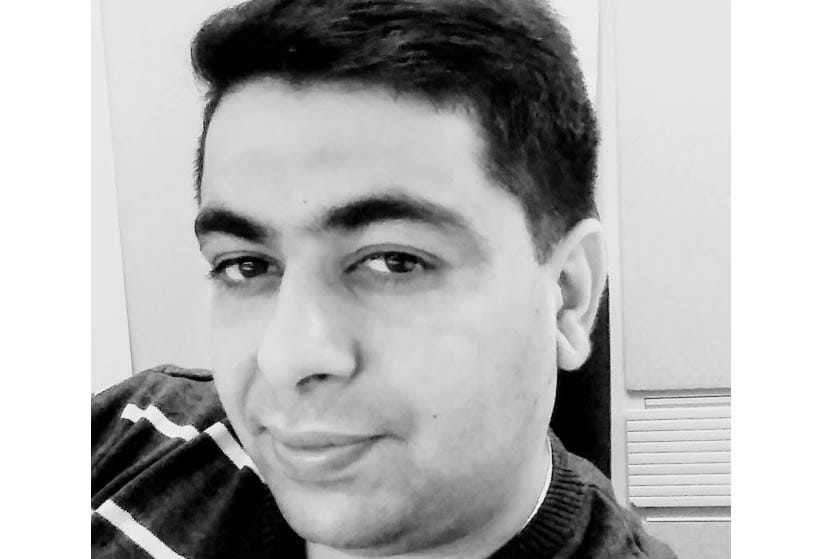 Degree: Office Administration, 2010 & International Business Management, 2018
Year of graduation: 2018
Satender Rajian says going after your dreams is the best way to make them reality – even when that dream unexpectedly takes you to a new country.
Originally from India, Rajian held a bachelor's degree from the University of Delhi and was looking for an adventure – so he decided to head to Canada and enrol in Sheridan's Office Administration-Executive program. He quickly saw the value of getting involved on campus, and landed a job at the International Centre as an International Associate and Student Activity Specialist.
"The best part of working at the International Centre was seeing the new international students walking through the doors for the first time, and then gradually watching them grow, and finally watching them graduate," he recalls. "It was an amazing feeling to be a part of a student success life cycle and see them growing day by day. Every day was a new day and I learned something new about our students."
In 2014, his passion for helping students led him to find work at the financial aid office as a Financial Aid & Awards Information Specialist. He says he relied on the skills learned in his Office Administration program.
"For the first time, I was out of my comfort zone of knowledge. The Financial Aid office deals with OSAP, but as an International Student, I had no clue what OSAP is all about. I took this challenge to learn and I enjoyed a lot."
After two years, he became a Financial Aid Advisor at the Davis Campus, working with both domestic and international students to help them understand budgeting and the importance of maintaining a solid financial footing while they're students.
Rajian admits that the decision to leave India was a tough one – but he's never regretted it for a moment. He feels grateful to have had the opportunity to settle in Canada and build a life with his family.
"Sheridan gave me all the tools and skills which are required to be successful not just in Canada, but anywhere in the world."