Film Screening: In Flames
Date: Nov. 22, 2023
Time: 7:30 p.m. – 10:00 p.m.
Location: Off-campus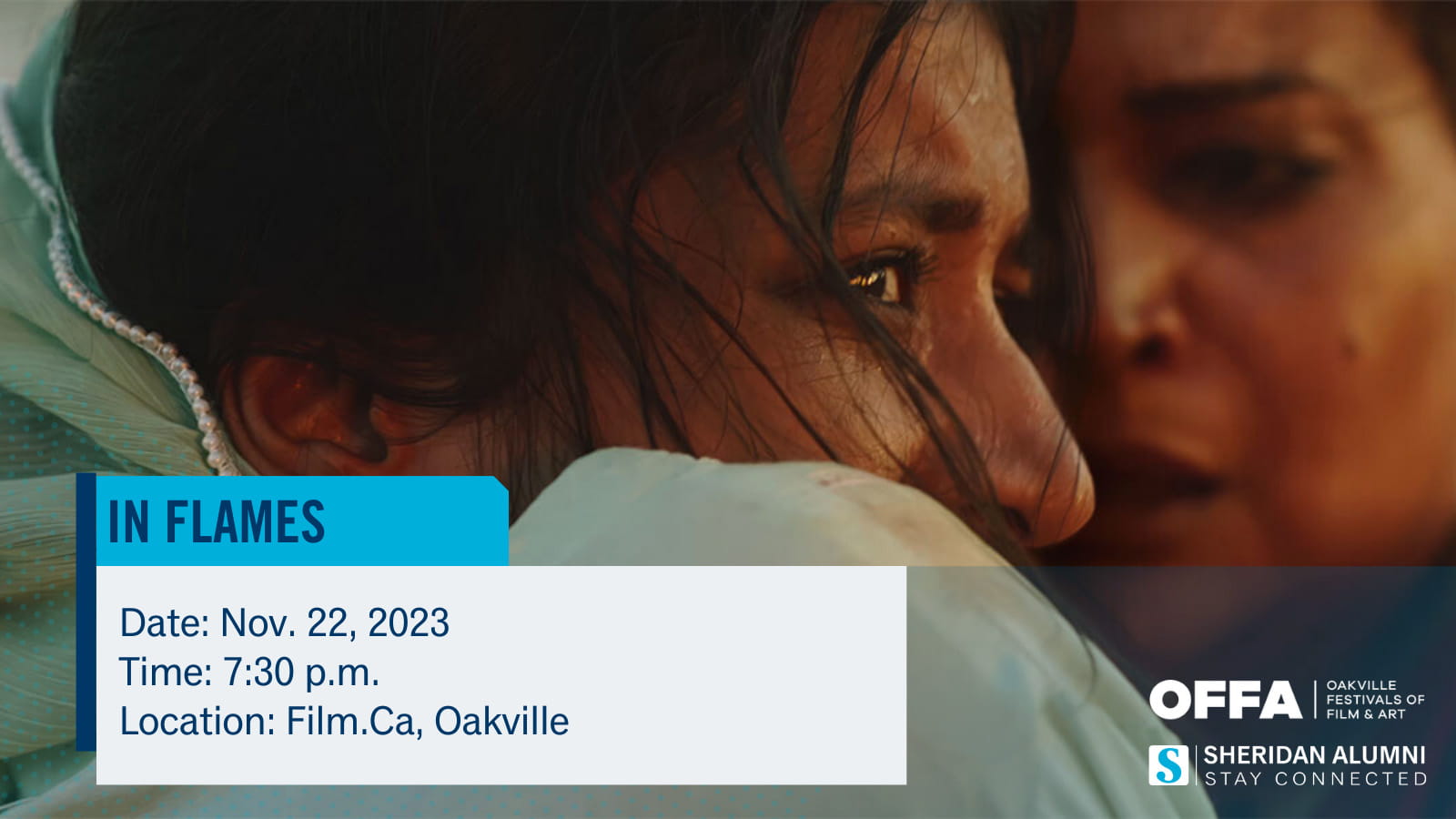 In collaboration with our community partner Oakville Festivals of Film and Art (OFFA), we invite you to join us at Film.Ca in Oakville, Ont. for a screening of In Flames, followed by a Q&A with some of the film's cast and crew.
Pakistan-based filmmaker Anam Abbas (Advanced Television and Film '10), whose earlier work Showgirls of Pakistan gained appreciation for spotlighting the struggle of women against prejudices and misogyny, continues to focus on gender equality as Producer of In Flames – a story of women forced to navigate the random violence of their oppressive, patriarchal society.
Mariam, the protagonist of In Flames, lives with her younger brother and their mother, Fariha, in a tiny apartment in Karachi. When Mariam's maternal grandfather passes, his brother tries to manipulate them into signing over their apartment to him, a common occurrence in Pakistan where women's property rights are fragile. Mariam's mother, grieving and isolated, is easy to influence. Mariam, distraught by her mother's foolishness, finds solace in a secret romance with a fellow student, Asad. When their relationship takes an unexpected turn, Mariam becomes consumed by nightmares. Meanwhile, her mother, caught between her coercive uncle and a murky legal system, is oblivious to her daughter's deteriorating mental state. Mariam's nightmares begin to bleed into reality. Mother and daughter must come together if they hope to overcome the real and phantasmal forces that threaten to engulf them.
Join us after the film for a Q&A with cast and crew.
Date: Wednesday, November 22
Time: 7:30 p.m. ET
Location: Film.Ca, 171 Speers Road in Oakville
Price: Free