Celebration of Life for Chancellor Hazel McCallion
Date: Mar. 6, 2023
Time: 2:00 p.m. – 2:45 p.m.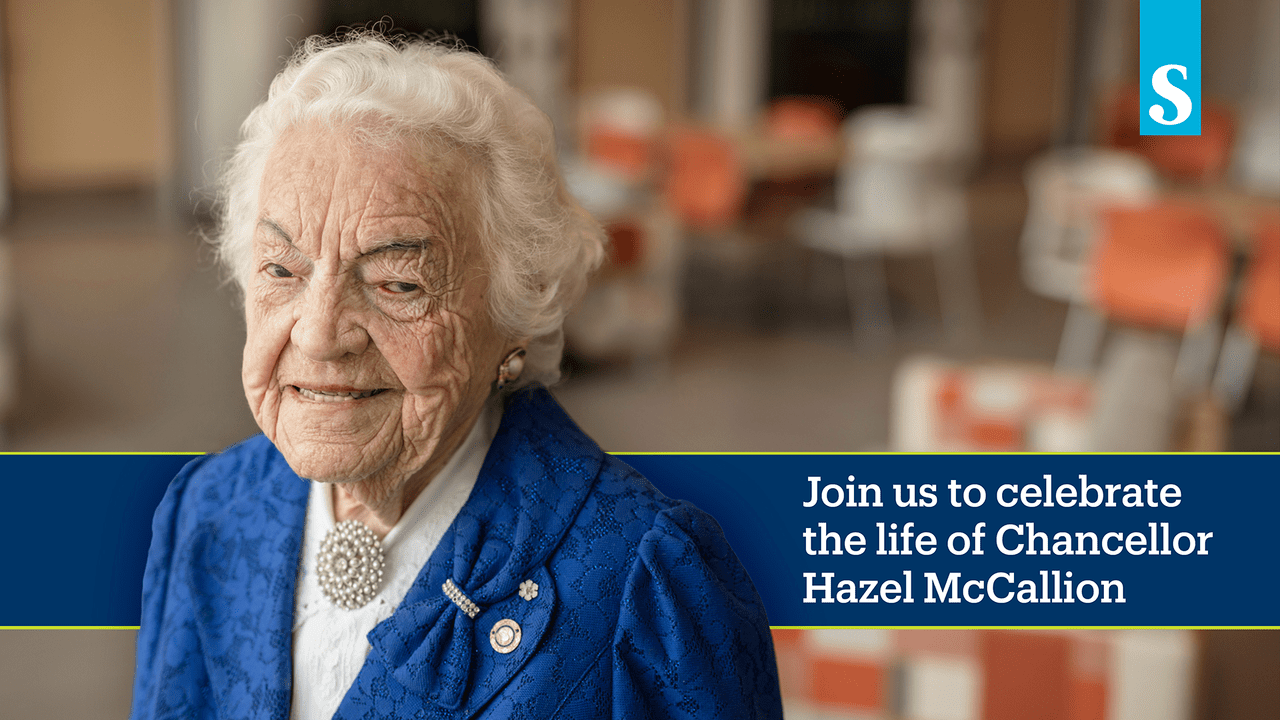 Chancellor Hazel McCallion made an indelible impact on Sheridan, from her time as Mayor of Mississauga to her role as our inaugural Chancellor, a position she proudly held from 2016 until her passing. She was beloved by students, employees and alumni alike, and championed Sheridan with tenacity and passion.
To recognize Chancellor McCallion's many contributions to the Sheridan community and her inspiring life and legacy, we invite you to join us via livestream for a Celebration of Life:
Date: Monday, March 6
Time: 2–2:45 p.m.
Location: Livestream via Sheridan's YouTube channel
There will be formal remarks by Sheridan leadership, students and Mayor of Mississauga Bonnie Crombie, as well as a musical tribute by Honours Bachelor of Music Theatre alumni.
Sheridan faculty, staff and students
Those wishing to attend the ceremony in person at our Hazel McCallion Campus in Mississauga are asked to confirm their attendance through Sheridan Central by 5 p.m. on Monday, February 27, as space is limited.