Sheridan graduate wins Best Animated Student Film Award at TIFF Top Ten Film Festival
Melody Wang, a 2015 graduate of Sheridan's Bachelor of Animation program, has received the award for Best Animated Student Film at the TIFF Top Ten Film Festival, held last weekend in Toronto. Wang received the prize for the film she created in her last year of study, "The Casebook of Nips & Porkington", which the judges described as "a delightfully imaginative animation with clues and characters literally jumping off the page as two policemen investigate a mysterious crime."
"Melody's film creates its own unique world," says Nancy Beiman, one of Wang's two 4th year mentors. "A hundred year-old newspaper populated by animal characters comes to life and the audience accepts this without question. The excellent character animation and design is equal or superior to much professional animation."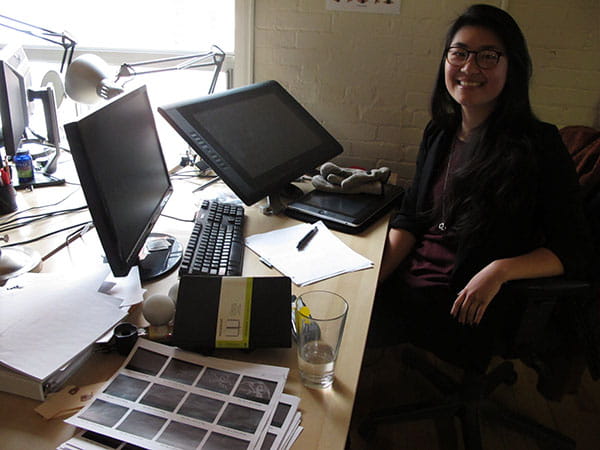 Melody Wang
Wang, who was born in Alberta and studied engineering at the University of Toronto before enrolling at Sheridan, says the film was inspired by old catalogues and newspapers from the 1800's and early 1900's. "The characters started out human but they were much more interesting and appealing as animals," she says. Wang is currently working as a storyboard artist at Toronto's House of Cool.
This may be the first of many accolades for Wang's film. "The Casebook of Nips & Porkington" is also up for an Annie Award in the Best Student Film category. The Annies will be handed out by the International Animated Film Society in Los Angeles on February 6.
To view Wang's award-winning film, click here.