Director of Sheridan Centre for Elder Research appointed to National Seniors Council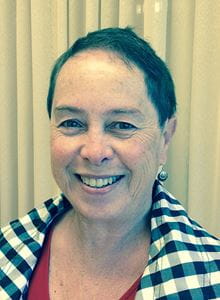 Pat Spadafora, Director of the Sheridan Centre for Elder Research, has been appointed to the National Seniors Council (NSC). The announcement was made yesterday by The Honourable Alice Wong, Minister of State (Seniors). The NSC was established to advise the Government of Canada on all matters related to the well-being and quality of life of seniors, including the opportunities and challenges presented by a rapidly growing and increasingly diverse population of seniors.
Ms. Spadafora founded the Centre for Elder Research in 2003. Over the past 12 years, the Centre has amassed an impressive body of work and developed a reputation for innovative research and community engagement. Its track record includes over 80 applied research, evaluation and design projects that have benefited older adults and their families. Under Spadafora's leadership, the Centre has raised close to $6 million in funding from government and corporate sources.
Ms. Spadafora has over 35 years of experience in social work and education. Her expertise in areas including the psychosocial dimensions of aging, aging in a foreign land, social inclusion and interaction, and the role of the arts in promoting healthy aging, have helped to inform many of the Centre's research projects, conferences and activities.
About the Sheridan Centre for Elder Research
The Sheridan Centre for Elder Research provides a unique environment for the conduct of applied research into areas of practical concern and immediate relevance to older Canadians. The Centre's researchers develop innovative approaches and creative interdisciplinary partnerships to focus on enhancing the lives of Canadian seniors. Located at Sheridan College's Trafalgar Road Campus in Oakville, Ontario, the Centre for Elder Research benefits from Sheridan's institutional strengths, the diversity of its programs and a friendly, accessible research environment where older adults from the community not only participate in research but contribute to its direction.