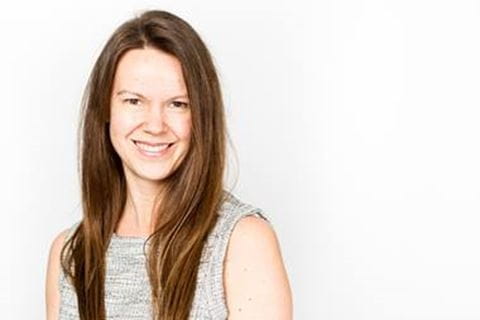 Ashley
E

Halket
Professor
Faculty of Applied Health & Community Studies
Teaching & Research Interests

Scholarship, Research & Creative Activities
Ashley graduated from the University of Western Ontario in 2002 with an honours degree in Kinesiology. Her experiences at Western with several Athletic Therapists led her to Sheridan College where she completed the Sports Injury Management (SIM) Program. During her time in the SIM program, Ashley was the recipient of the Hamilton Tiger Cats Scholarship and was elected valedictorian for the class of 2005. Subsequently, she completed her Masters degree in Rehabilitation Science at McMaster University with a thesis pertaining to patient outcomes following total joint arthroplasty. She has also pursued additional clinical education in, among others, massage therapy, acupuncture, muscle energy, the Mulligan concept as well as visceral and cranial techniques. In 2007, Ashley returned to Sheridan as a professor. She teaches primarily in the assessment and rehabilitation stream and manual techniques. She also has a passion for advancing the business skills of athletic therapists and mentors students in starting their own clinical practice. Currently, she is pursuing research in the rehabilitation of vestibular symptoms in athletes post-concussion.
Highlighted Work
Teaching Interests
Assessment and Rehabilitation, Therapeutic Exercise, Manual Therapy Techniques, Entrepreneurship
Research Interests
Vestibular rehabilitation, concussion, osteoarthritis, total joint arthroplasty
Books
Halket, A.E., Hartley, A. (2007). Neuromuscular Electrical Stimulation.
Journal Articles
Halket, A.E. (2008). The reliability of performance specific and self-report assessments of pain in patients awaiting total joint arthroplasty as a consequence of osteoarthritis.Physiotherapy Canada, 60(3).

Halket, A.E. (2010). Using Hierarchical Linear Modelling to Explore Predictors of Pain Following Total Hip and Knee Arthroplasty as a Consequence of Osteoarthritis.Journal of Arthroplasty, 25(2).