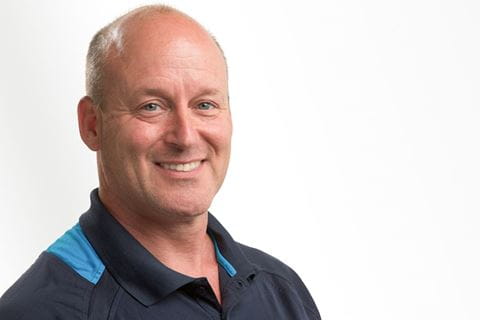 Christopher
D

Jackson
Professor
Faculty of Applied Health & Community Studies
Teaching & Research Interests

Scholarship, Research & Creative Activities
Chris has been a certified Athletic Therapist for almost 30 years. In that time he has had the privilege of working with many teams including the Canadian Senior Men's Rugby team and U-20 Canadian Women's National Soccer team. Chris has been teaching at Sheridan College for 18 years. Over that time his philosophy of teaching has evolved with a strong emphasis on development of critical thinking and problem solving skills. He also continues to treat patients privately, learning and growing himself.
Teaching Interests
Anatomy, assessment and rehabilitation, clinical biomechanics, exercise, mental health
Books
Jackson, C.D., Grigmuth, R. (2000). Therapeutic Exercise For Spinal Segmental Stabilization in Low Back Pain: Scientific Basis and Clinical Approach.: Journal of Canadian Chiropractic Association.
Journal Articles
Jackson, C.D., Shugg, J., Dickey, J. (2011). Cervical Spine Rotation and Range of Motion: Pilot Measurements During Driving.Traffic Injury Prevention, 12(1), 82-87.