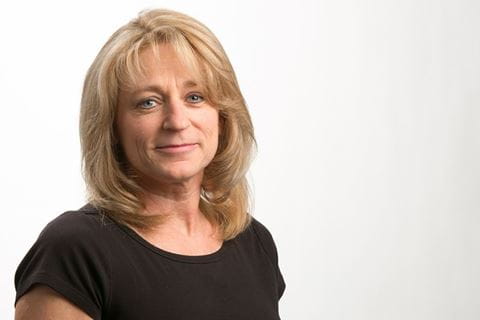 Angela
M

Kochan
Professor
Faculty of Applied Health & Community Studies
Teaching & Research Interests

Scholarship, Research & Creative Activities
Dr. Angela Kochan is a full-time faculty member in the Departments of Kinesiology and Health Promotion (Bachelor of Health Sciences) and Athletic Therapy (BAHSc) and at Sheridan College.  She received her PhD from the University of Toronto in the Faculty of Medicine, Department of Nutritional Sciences, a Master of Science degree from the University of Alberta in Athletic Training and Conditioning, and a Bachelor of Human Kinetics degree from the University of Windsor. She is a Clinical Exercise Physiologist, High Performance Specialist and Certified Personal Trainer with the Canadian Society for Exercise Physiology and a member of the Canadian Obesity Network.  Her doctoral research investigated the effects of a low glycemic index diet on insulin sensitivity and intramyocellular lipids in abdominally obese adults.  Dr. Kochan's teaching areas include nutrition, exercise physiology, and fitness testing and assessment.
Courses Taught – Last 3 Years
SOCS 10229 Statistical Methods in Health Sciences
SCIE 17893 Nutrition
PHYG 16693 Exercise Physiology
PHYG 20146 Fitness Testing and Assessment
SCIE 28081 Special Topics on Food and Nutrition
PHYG 49207 Advanced Fitness and Lifestyle Assessment and Counseling
HEAL 40016 Independent Research Proposal
HEAL 47900 Independent Research Project
HEAL 41233 Selected Topics in Kinesiology
Teaching Interests
Nutrition, Exercise Physiology, Fitness Testing and Assessment
Research Interests
The role of macronutrients in health and disease, the role of diet and exercise in the prevention of obesity, and designing and implementing exercise and weight loss programs for overweight adults.
Interviews and Media Relations
Kochan, A.M. Media Interview: High Fructose Corn Syrup.

Kochan, A.M. Media Interview: Bottled Water.

Kochan, A.M. Basic Nutrition.

Kochan, A.M. Food Labels.
Journal Articles
Kochan, A.M. (2012). Glycemic Index Predicts Individual Glucose Responses After Self-Selected Breakfasts in Free-Living Abdominally Obesity Adults..Journal of Nutrition, 142, 27-32.

Kochan, A.M., Klentrou, P., Plyley, M., Cieslak, T., MacNeil, M. (2002). Effect of Moderate Exercise on Salivary Immunoglobulin A and Infection Risk in Humans. .European Journal of Applied Physiology, 87, 153-158.
Grants
"Osteoporosis knowledge and beliefs and related health behaviours and outcomes in young women.". SSHRC. $105,550. 2004.
Angela Kochan (Collaborator), Panagiota Klentrou (Principle Investigator), Michael Plyley, Angela Kochan.