Harnessing Neuroscience to Lead and Embrace Change
Date: Mar. 23, 2023
Time: 12:00 p.m. – 1:00 p.m.
Location: Online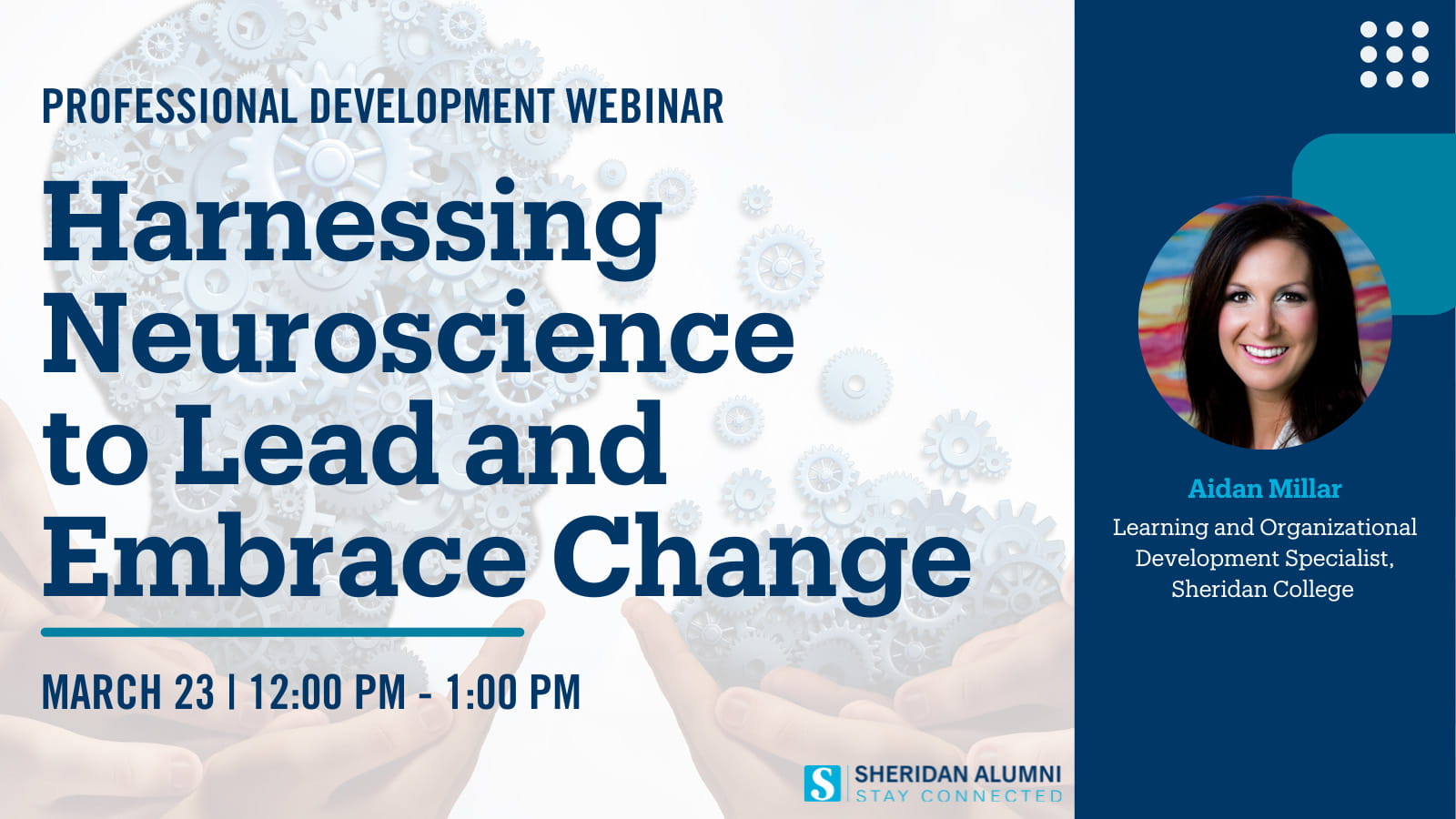 Our brains are automatically wired for threat-avoidance and survival. In an increasingly uncertain world, where disruption seems ever-constant, this has important implications for effectively leading and navigating change. Through a deeper understanding of how our minds operate, this session will help you identify ways in which you can harness neuroscience to enhance your own resilience and creative potential – and that of others.
Learning Outcomes
Understand the ways in which our evolutionary past influences our thought processes and mechanisms – at work and beyond
Unlock powerful brain strategies for navigating – and helping others embrace – an increasingly complex world
Date: Thursday, March 23
Time: 12:00 p.m. – 1:00 p.m.
Location: Online
Presenter
Aidan Millar, BA MSc
Learning and Organizational Development Specialist, Centre for People and Organizational Development, Sheridan College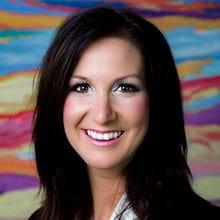 Aidan has been with the Centre for People and Organizational Development (CPOD) at Sheridan since March of 2017. In her current role as Learning and Organizational Development Specialist, Aidan aids in the design, implementation and facilitated delivery of various learning and development programs for front-line employees and leaders at Sheridan, while also assisting in various corporate and team-level change initiatives across the organization.
Before coming to Sheridan, she worked for Psychometrics Canada (Edmonton, Alta.) as a Talent Development and Performance Consultant where she specialized in using a variety of psychometric assessments toward the understanding and enhancement of human potential in the workplace. Her experience included the development and delivery of large-scale training initiatives for dozens of organizations across Canada, focusing on the areas of leadership development for executives and management, conflict resolution, team building, communication, change implementation, strategic planning and more.
She holds a BA Honours in Psychology from Brock University, and an M.Sc in Work and Organizational Psychology from Maastricht University in the Netherlands.