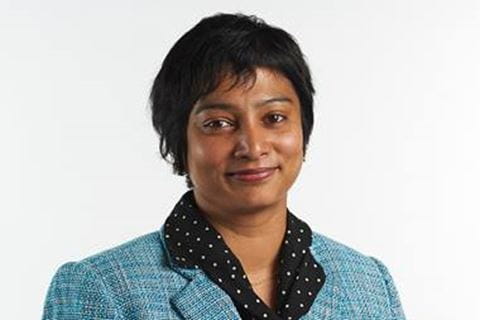 Manju
Sunil Varghese
Professor
Faculty of Applied Science & Technology
Manju Sunil Varghese obtained her bachelor's degree (2001) and doctorate degree (2007) in Chemical Engineering from the University of Witwatersrand in South Africa. Her research investigated the possibility of designing a packed bed reactor with poly-L-lysine beads to absorb heparin during extracorporeal procedures such as kidney dialysis and heart surgeries to prevent bleeding complications. Manju was the recipient of the National Advisory Council Innovation Award in 2003 for the most commercially viable innovation developed at a South African University or Technikon.
Manju began her career as an Environmental and Social Consultant at Nemai Consulting where she was involved in over 20 multidisciplinary environmental and community development projects. In 2005, Manju accepted the position as an engineer in the National Department of Agriculture: Agricultural Engineering Services. She was promoted to a Senior Engineer and later as the Acting Chief Engineer of the Project Planning Section. Her projects included agricultural infrastructure and agro processes such as biofuels, essential oils and waste management.
In 2008, Manju joined the South African Nuclear Energy Corporation (Necsa) for an exciting opportunity in the Process Engineering Department. She specialized in providing clients with Engineering packages that included engineering design calculations, engineering drawings (P&IDs and PFDs), equipment selection, SOPs and HAZAOP analysis.
Manju started working at Sheridan College in 2013. She currently teaches Process Control and Instrumentation, Industrial Systems, Mathematics, Unit Operations and Physical Chemistry Labs. She is also actively involved in lab development and research projects with industrial partners.
Throughout her career Manju has participated in numerous conferences and workshops and volunteered as a mentor for engineering students.