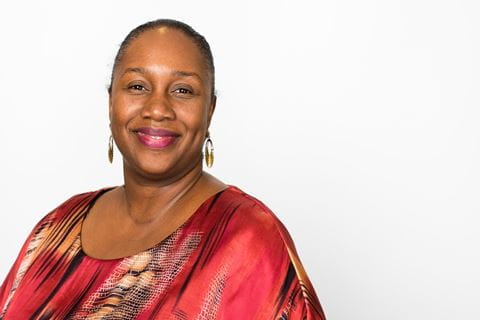 Michaelann
George
Professor
Faculty of Applied Health & Community Studies
Michaelann George has been a full-time Professor at Sheridan College since 2010. She is currently the Program Coordinator for the Community Worker Outreach & Development Program and was the interim Program Coordinator for the Social Service Worker Program from 2016-2017. Prior to being the Program Coordinator, Michaelann supervised the joint SSW & CYC Peer Mentor program at the Trafalgar campus (2012 -2015). She also developed & coordinated the SSW Virtual Community (2011 -2015). Michaelann is a CPI Certified Instructor and part of a team that provides Non-Violent Crisis Intervention Training to SSW students.
Michaelann has a Masters in Environmental Studies (York University, 2003), a Graduate Diploma in Refugee & Migration Studies (York University, 2003), an Honours B.A. in Women's Studies and African Studies (University of Toronto, 2000), and a Diploma in Business Management (Centennial College, 1991).
Michaelann is passionate about social justice and works diligently to help raise awareness about injustices occurring both within Canada and internationally. In addition to raising awareness, she works hard to build critical thinking skills and teach students how to mobilize for social justice and social change. She takes a critical, anti-oppressive approach to her work.
Courses taught include: Introduction to Community Development, Community Development & Fundraising, Introduction to Settlement Counselling, Settlement Counselling II, Advanced Settlement Counselling, Social Justice & Social Change, Social Policy and Group Facilitation.
Prior to coming to Sheridan, Michaelann worked extensively in the area of program management specializing in women's health and community based education. Her experience includes but is not limited to:
Community Coordinator: Frontier College.
Transition Coordinator/Consultant: Echo: Improving Women's Health in Ontario.
Project Manager: Women Affiliate, Canadian Health Network, The New Women's College Hospital.
Outreach Coordinator: Black Coalition for AIDS Prevention.
Program Coordinator Diversity: Ontario Council for International Cooperation.