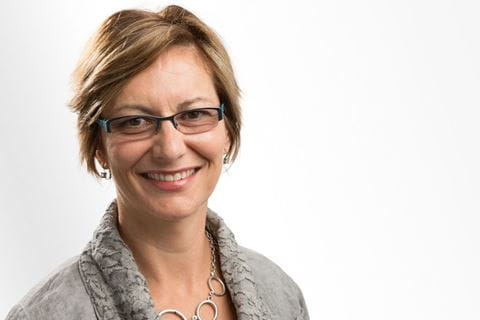 Kristina
Arena
Professor
Faculty of Applied Health & Community Studies
Kristina Arena MSW,RSW,CYC has been teaching at Sheridan College since 2005. Prior to teaching at Sheridan, Kristina spent 17 years working in the field of Children's mental health in a variety of settings including residential, educational, community and justice settings. Kristina worked both front-line and as a senior manager. Her clinical expertise is focused on working with issues related to Trauma and Abuse, working with families and working with youth who are involved in the criminal justice system and mental health system. Prior to coming to Sheridan, Kristina held the position of Assistant Clinical Director at Syl Apps Youth centre, a maximum security facility for youth.
Kristina has also worked internationally and led a Canadian Development team in creating the first system of group home and foster home care for the largest orphanage in Hungary. In addition, Kristina was chosen to represent Canada in the field of working with youth, and spent many months working in Germany as a result.
She has dedicated her professional life to working with children, youth and families with complex needs. In addition to her clinical work, Kristina has been active on several Boards and Board committees including The Toronto Art Therapy Institute, and YOUTHLINK, an accredited Children's Mental Health Centre in Toronto. She has also participated on several Steering Committees throughout the province, dedicated to addressing the mental health needs of some of the provinces most vulnerable children and youth.
Since coming to Sheridan, Kristina has taken her passion and commitment to excellence, and become highly knowledgeable about best practices in teaching and curriculum design. Kristina was an integral part of the curriculum development process for the Child and Youth Worker program at Sheridan which launched in 2006. She continued to provide leadership to the program in her role as Program Coordinator for the program.
Today, Kristina's commitment to learning, and her passion for the Child and Youth Work field continues to be reflected in her teaching and committee work. She brings this passion and a high level of energy to her teaching and training, and works hard to engage her students through an interactive and dynamic learning style.