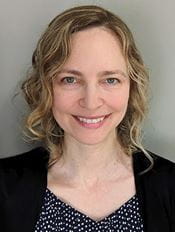 Carolyn Moorlag, MSc, PhD
Director of the Centre for Intelligent Manufacturing (formerly known as the Centre for Advanced Manufacturing and Design Technologies) and FAST Research
Dr. Moorlag has been conducting industrial research, overseeing project delivery, and initiating and driving collaborative projects for the past 15 years. Prior to Sheridan, Dr. Moorlag served as Senior Research and Development Manager of the Materials Integration and Intelligent Devices Lab at the Xerox Research Centre of Canada. Before that she occupied the role of a senior scientist in the same lab. She was also responsible at Xerox for overseeing joint industry-government research collaborations with the National Research Council (NRC). Her technical background includes a Masters in Metals and Materials Engineering, and a PhD in Materials Chemistry, both from the University of British Columbia. Dr. Moorlag has expertise in the integration of new components into prototypes for key application areas, and demonstration by additive manufacturing in particular. She is a strong contributor to innovation and holds over 75 issued technology patents and 14 literature papers, most recently focusing on innovation for 3D printing technologies.
Ethan Shen, PhD
Manager, Centre for Intelligent Manufacturing (formerly known as the Centre for Advanced Manufacturing and Design Technologies)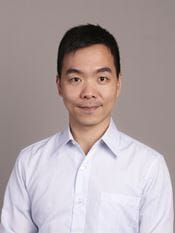 Dr. Ethan Shen is the Manager of the Centre for Intelligent Manufacturing at Sheridan College. Dr. Shen has expertise in the areas of electronics integration, software programming, IoT (internet of things) application, and medical imaging. He has experience in industry working in printed electronics, smart packaging, 3D printing, robotics, and IoT system integration with 12 patents. He has worked on collaborative projects such as touch sensing point of purchase display with Xerox Canada, portable medical imaging system with Defence Research and Development Canada and Fraunhofer Institute, and additively manufactured luminaire with industrial and academia partners.
Belinda Pompey
Assistant to the Director
Belinda Pompey is the Assistant to the Director for the Centre for Intelligent Manufacturing (formerly known as the Centre for Advanced Manufacturing and Design Technologies) at Sheridan College.
In this position, Belinda provides administrative assistance for the Centre for Intelligent Manufacturing director and principal investigators. She serves as the primary contact for external offices and assists with the coordination of various special projects and events.
John Phillips, PhD
Design Engineer (3D Printing Medical Specialist)
Dr. John Phillips has been working as a Design Engineer for the past 15 years. John tackles multidisciplinary problems with a diversity of software tools and advanced manufacturing methods to provide unique solutions to problems in the fields of science, engineering, and the arts. He has provided products for groups such as NASA and the European Space Agency as well as custom solutions for the medical industry, agricultural/food sector, professional artists, and marketing tools for entrepreneurs.
Ramzy Ganady
Research Technologist
Ramzy Ganady is a Research Technologist for the Centre for Intelligent Manufacturing (formerly known as the Centre for Advanced Manufacturing and Design Technologies). He is a recent graduate of the Sheridan Electromechanical Diploma program. During his time as a Sheridan student he worked on many applied research projects in the Centre for Intelligent Manufacturing with various industry partners. Ramzy has a passion for technology and is highly skilled in robotics, fabrication, design, 3-D printing, CNC machining & PLC programming. Over the last several years, he has also participated and played an essential role representing Sheridan in various winning competitions and projects; including the 2017 Electric Vehicle Challenge, 2019 World Skills Test Project, 2019 "La tête dans le nuage" exhibit at Le Musée de la civilisation in Québec, and 2019 SCADA System Design for ABC Exterior Systems.