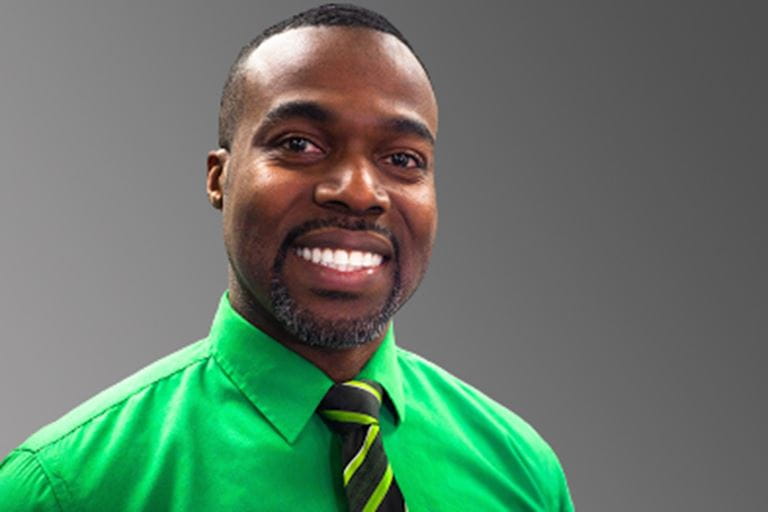 Pilon School of Business
Program: Accounting
Year of Graduation: 2012
Year of Induction to Hall of Fame: 2021
Entrepreneur, Impact Investor and Mentor
Ryan Knight is the inaugural inductee in the Pilon School of Business Recent Graduate category. He has distinguished himself with his tireless efforts to promote equity and remove historical barriers faced by Black business owners. He is the President and Co-Founder of the Afro-Caribbean Business Network (ACBN), created in 2018 as a response to his own experience of looking for support and networking. The ACBN works to unify and educate Black entrepreneurs in its network of more than 3,000 businesses, and in early 2021 began working on a research partnership with the Pilon School of Business to identify the needs of Black entrepreneurs and develop recommendations and resources to help build their business capacity.
"As a community, we face invisibility in currently available data," Knight says. "Race-based data has not been historically collected, therefore, the actual reality that many entrepreneurs face in the Black community is not adequately reflected."
Knight is also passionate about the need to provide youth with the skills they require to succeed as entrepreneurs. He is the founder of Detailing Knights, a mobile auto-cleaning company that gives young students the chance to run a franchise for the summer. He is also a social enterprise coach for the Youth Entrepreneurs' Innovation Space, and acts as a leader at Empowered 4X, a business accelerator targeted at supporting start-ups from traditionally underrepresented communities. He is a volunteer board member for the Peel Learning Foundation, which assists families living in poverty, and a board member of Social Economy Through Social Inclusion. Knight was the winner of the Brampton Board of Trade Business Excellence Award in 2019.
A 2013 recipient of the Emerging Entrepreneur Award from the Toronto Board of Trade, Knight was named to the Brampton Board of Trade's Top 40 Under 40 list in 2017.