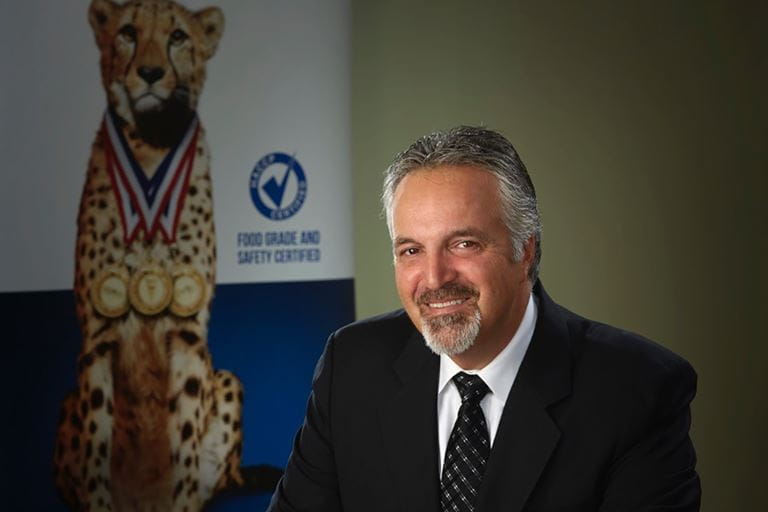 Pilon School of Business
Program: Business Administration
Year of Graduation: 1981
Year of Induction to Hall of Fame: 2015
President & Founder (retired), TransPro Freight Systems Ltd.
When Frank Prosia went straight from his final exam at Sheridan to a job interview, he didn't realize he was mapping out his career path for the next three decades.
Not only did Frank land the job with transportation company TNT Overland Express, he enjoyed the business so much he eventually opened his own company.
As President and Founder of TransPro Freight Systems Ltd., Frank has a lot to celebrate. With $49 million in sales, 160 employees (including drivers), and well over 100 trucks, TransPro ships goods between Canada and the U.S., and provides warehousing and distribution services as well.
The Milton-based company was named "Canada's Top 100 Fastest Growing Companies" in 1991 and 1992, "Mississauga Small Business of the Year" in 1998, "America's Top 20 Trucking Company" by the Trucking Association of America and the "Top 10 Trucking Companies to Drive For" by Trucking HR Canada. TransPro was chosen for four consecutive years by Canada's Shippers as "Canada's Best Service Provider for International Trucking" and was a finalist for "Canada's Best Privately Managed Companies". The company's customers include Adidas, Lowes Stores, Magna, Maple Leaf, Revlon and TJX Winners Canada.
One of TransPro's first customers, NuStef Foods, is owned by Sheridan Business alumnus and fellow Hall of Fame member Ces Nucci. Closer to home, TransPro partnered with the community to promote the town of Milton, Toronto's 2008 Olympic bid, and has regularly raised funds for local charities.
In 2015, TransPro was acquired by the international trucking company, Kriska Transportation Group Ltd.
---
"Sheridan's Business School provided me with the skills for decision making and taught me to be an entrepreneur. The numerous case studies in the program introduced me to the same problem-solving techniques that I use today in running my business." — Frank Prosia