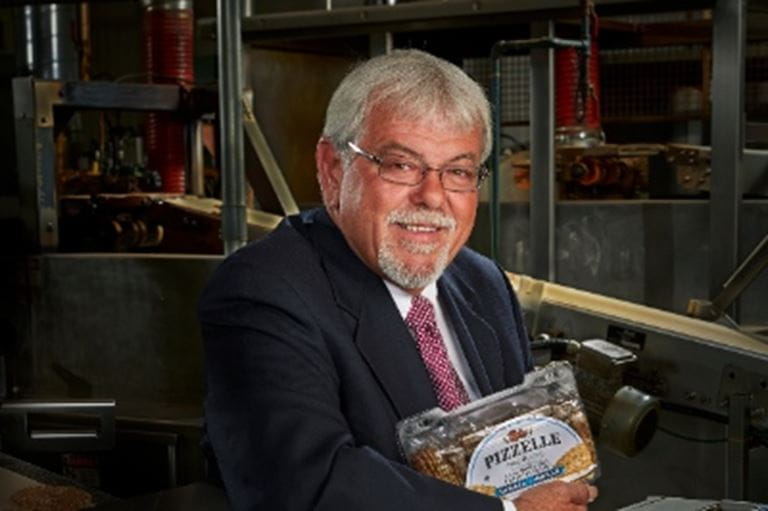 Pilon School of Business
Program: Business Administration – Accounting
Year of Graduation: 1975
Year of Induction to Hall of Fame: 2013
President and CEO (retired), NuStef Foods Limited
Immediately after graduating from Sheridan, Ces landed a job as an Assistant Manager at Consumers Distributing. After working his way up to Store Manager, he was hired as a Territory Sales Rep with Brooke and Bond Foods, selling Red Rose Tea and Black Diamond Cheese. Over the next eight years, Ces was hired by three more food companies, ultimately becoming National Sales Manager.
After being downsized in 1985, Ces turned his energies toward realizing a life-long dream: starting his own company. He then went on to carve out a highly successful niche in the food business with his traditional Italian cookies called Pizzelle.
Based in Mississauga, NuStef Foods Ltd. is the largest Pizzelle manufacturer in the world, producing over 2 million Pizzelles daily. The cookies are shipped to the United States, Taiwan, New Zealand, Mexico, and even Italy, making NuStef one of the few companies in Canada that ships products to their country of heritage.
Although its reach has expanded globally over the past 28 years, NuStef remains a local company run by a dedicated staff of 74, many of whom have been with Ces from the beginning.
---
"The Sheridan Diploma was all I ever needed! - Ces Nucci