Congratulations class of 2023!
Congratulations on your hard work, and welcome to the Sheridan alumni community!
As you set off on new adventures, Sheridan will always be a special part of the journey, because it's the place where it all started. Being a Sheridan alum means being part of a community that will support and encourage you through a lifetime of accomplishments and milestones. When you remember your time at Sheridan, we hope your thoughts turn to the friends you made, and the lessons you learned both inside and outside the classroom.
We've compiled some resources here to get you started on your alumni journey. Please reach out if you have any questions: alumni@sheridancollege.ca
Convocation Ceremonies: October 17, 2023
We hope you can join us for our Fall 2023 Convocation Ceremonies, which will take place on October 17, 2023 at the International Centre in Mississauga.
Getting your diploma, degree or certificate
Sheridan has launched a new way for you to display and share your achievement through a digital parchment. This will allow you to market yourself and share your credential with prospective employers and on LinkedIn. This digital credential will be available to you by the end of June.
Graduate Well
Graduate Well is a Sheridan program to support you in getting ready to graduate. These self-paced modules are designed to get you ready for the next steps in your journey post-graduation.
Graduate Well will guide you through the requirements for applying to graduate, attending convocation (including guest tickets) and determining your next steps after graduation. If you are here on a study permit, there is a guide and resources for how to apply for a post-graduation work permit. Going into your chosen career field? Want to continue your education? We have you covered with tips, strategies, and information for how to start looking for a job or your next program steps. Lastly, keep connected with Sheridan through alumni and check out benefits and discounts.
Sheridan frames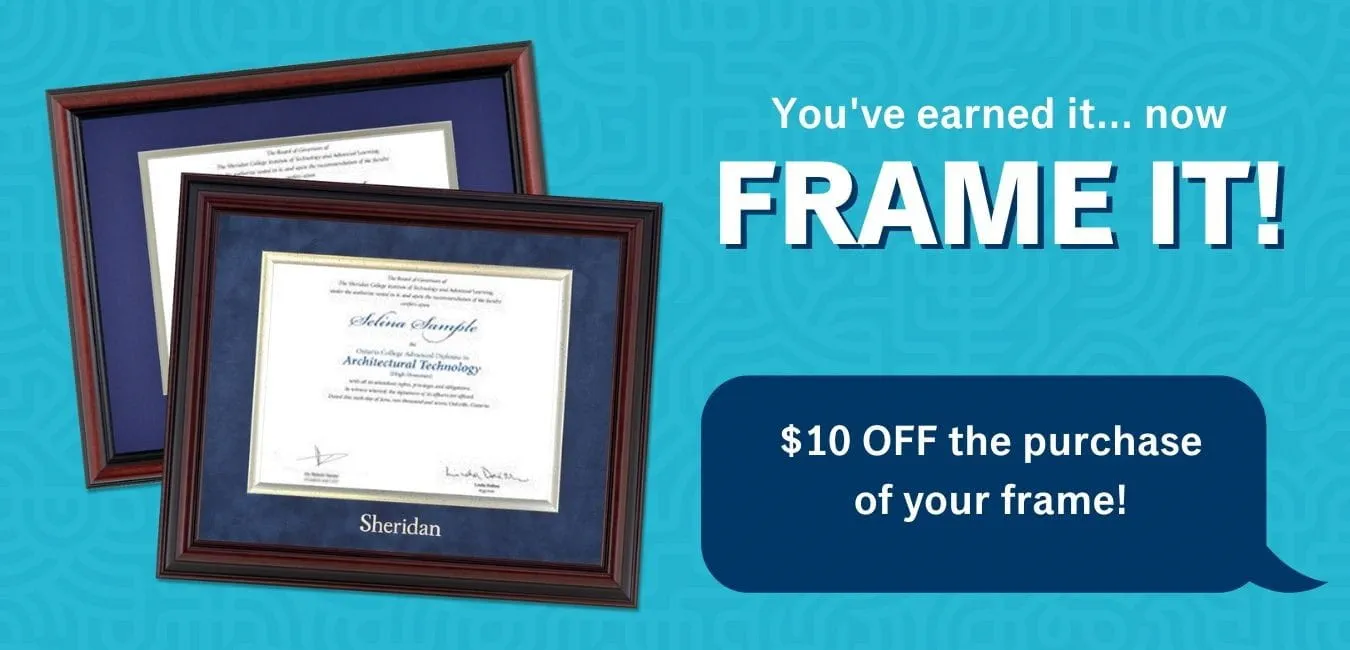 Show off your hard-earned degree, diploma or certificate with a customized Sheridan frame. All frames are Canadian-made with high-quality wood and include a matte with the Sheridan logo stamped in silver. Order between October 1 and October 31 to get $10 off!
Sheridan swag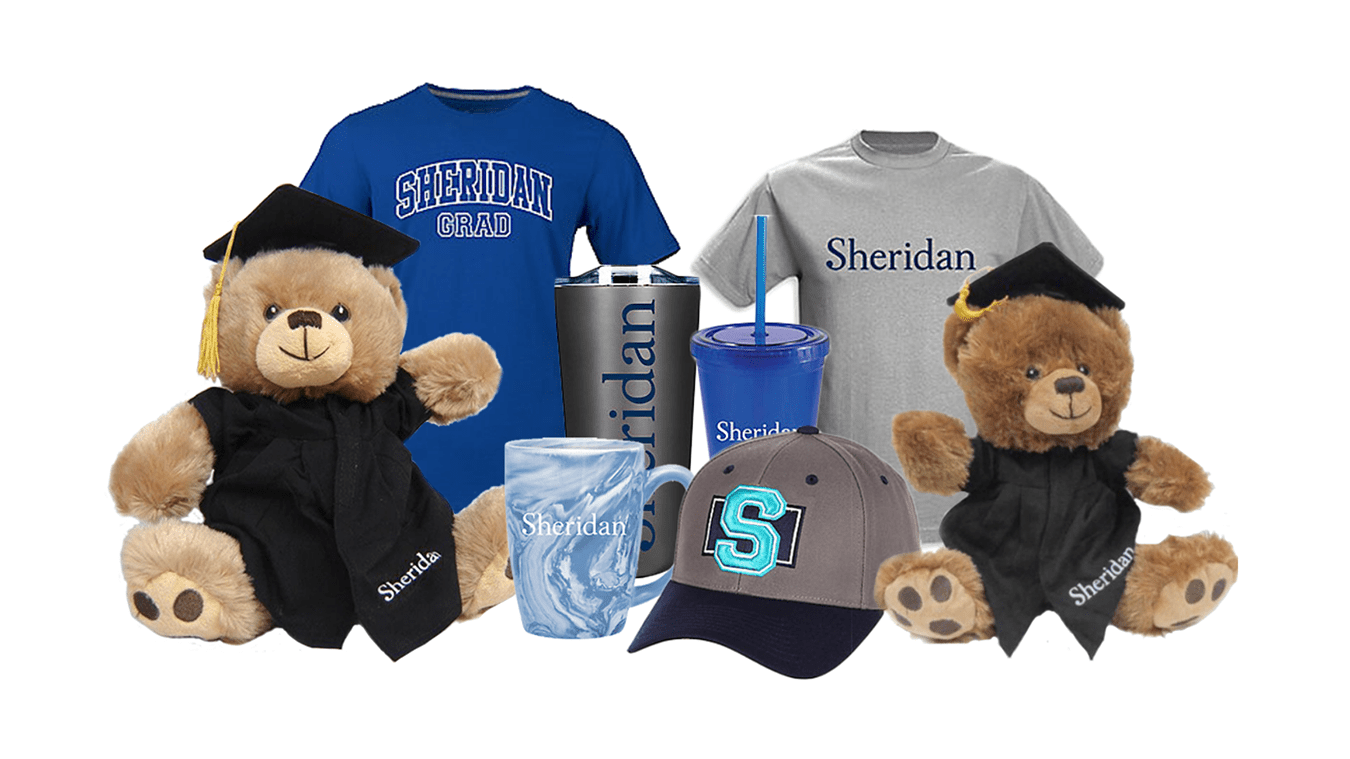 Show off your Sheridan pride with clothing, office supplies and other items specifically for alumni. Explore our online retail store and find something that's right for you.
Visit select Bay stores for exclusive Sheridan gear!
Only available at these Hudson's Bay stores: Oakville Place, Bramalea City Centre and Square One.
All proceeds donated to the Student Emergency Fund. #SheridanConvo
Sheridan class rings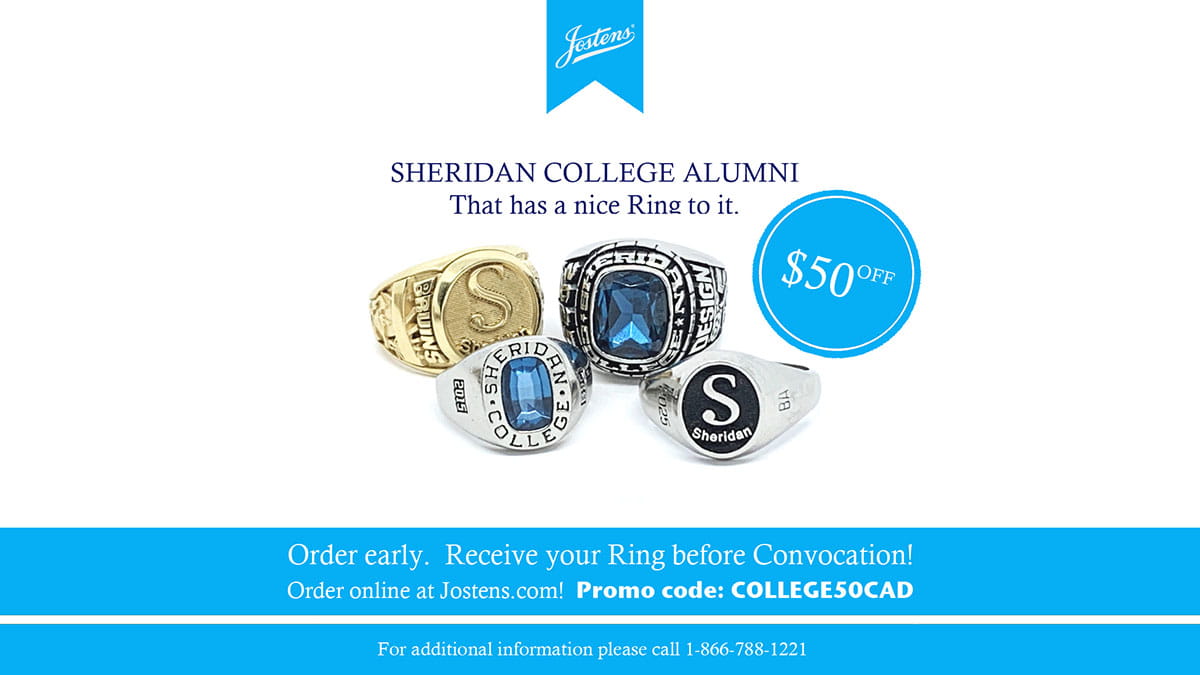 Celebrate your convocation in style with a Graduation Ring from Jostens! Take advantage of a convocation special and get $50 off your ring using the Promo Code: COLLEGE50CAD.
Order online at Jostens.com! For additional information, please call 1-866-788-1221.
Download a printable Ring Sizer. But remember that resizing is free for life! So if your ring doesn't fit perfectly, Jostens will fix it!
Alumni discounts & benefits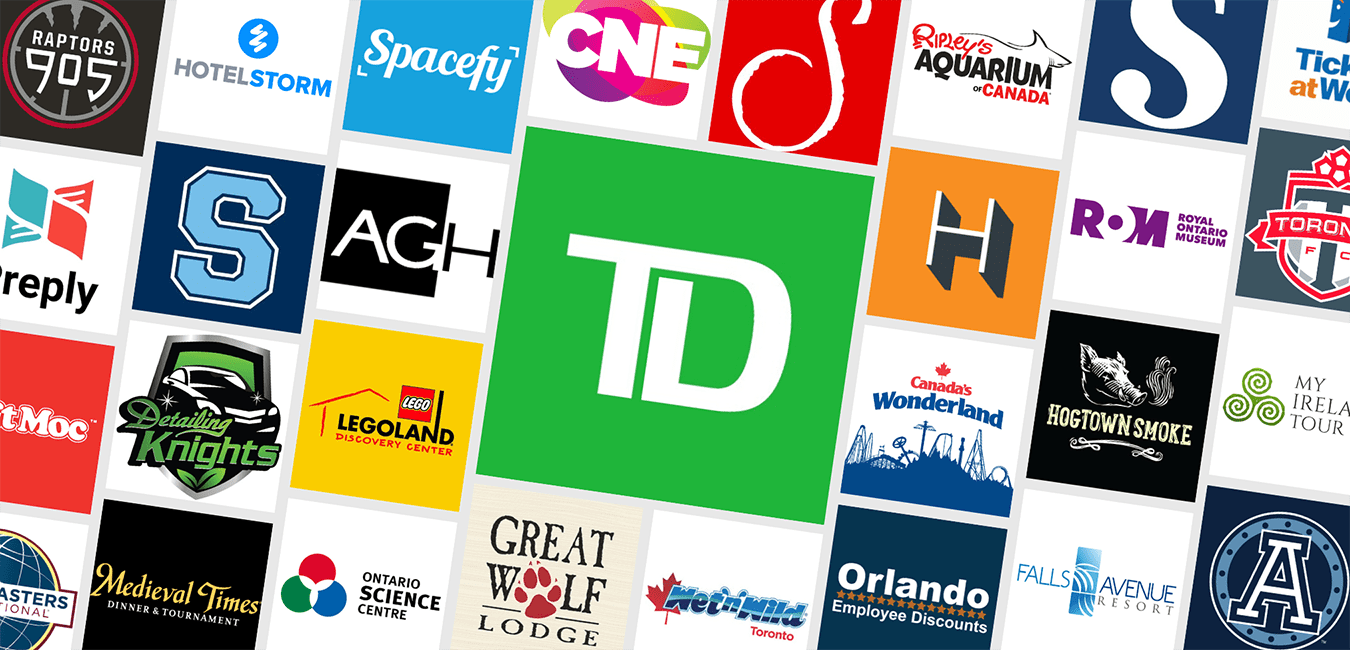 As a Sheridan alumnus, you have access to a wide range of discounts and benefits, including Career Services for alumni job seekers. Update your contact information to get news about the latest perks as they arrive!
View alumni discounts & benefits
Career resources and supports for Sheridan alumni
Career opportunities await!
Explore full-time and part-time job opportunities targeting Sheridan grads and students on Sheridan Works. The next step in your career could be a click away!
Our Career Services team is here to support you. To learn more about job opportunities, resume reviews and events, email sheridanworkscareers@sheridancollege.ca and follow us on Instagram @sheridancareerservices.
Free online course: Mastering LinkedIn – The Missing Manual
Turn your profile into a recruiter magnet. This is a step-by-step online course by the LinkedIn Guys for mastering LinkedIn – an exclusive free resource for Sheridan alumni. The online course, "Mastering LinkedIn – The Missing Manual" walks you through everything you need to know.
Connect with Community Employment Services
Sheridan's Community Employment Services (CES) has been successfully uniting job seekers with employers for over 40 years. Funded by the Ministry of Labour, Training and Skills Development and offered through Employment Ontario, our team is staffed by career development professionals who are here to help with every aspect of career development and job search. Services are available to Sheridan graduates, family/friends and all those in the community.
Services include:
Career development planning
Job search and networking strategies
Resume and cover letters
Interview preparation
Hiring events and webinars
TRIEC Mentoring Partnership
Job leads and job development
And more!
Please reach out to us if you have any questions and are ready to get started today! We are available by phone at 905-845-9430, x8160, email ces@sheridancollege.ca or visit us online at ces.sheridancollege.ca.
Information and resources for international alumni
Permanent Residency (PR/PNP)
For Permanent Residency (PR/PNP) questions, please refer to the Immigration, Refugees and Citizenship Canada (IRCC) website.
Post-graduation work permits
The post-graduation work permit (PGWP) allows students who have graduated from a participating Canadian postsecondary institution to gain valuable Canadian work experience.
A PGWP may be issued for the length of your program up to a maximum of three years. A post-graduation work permit is a once-in-a-lifetime opportunity, cannot be valid for longer than the length of your program, and the study program must be a minimum of eight months in length.
For instructions on how to apply and for complete eligibility requirements, please refer to IRCC.
You can also book an appointment with an International Student Adviser to learn more.