Sheridan graduates honoured with animation industry awards
Three graduates of Sheridan College have won 2016 Annie Awards recognizing the year's best achievements in the field of animation.
The International Animated Film Society, ASIFA-Hollywood announced the winners of the Annie Awards, the industry's top honour, on February 6, 2016 at UCLA (University of California, Los Angeles).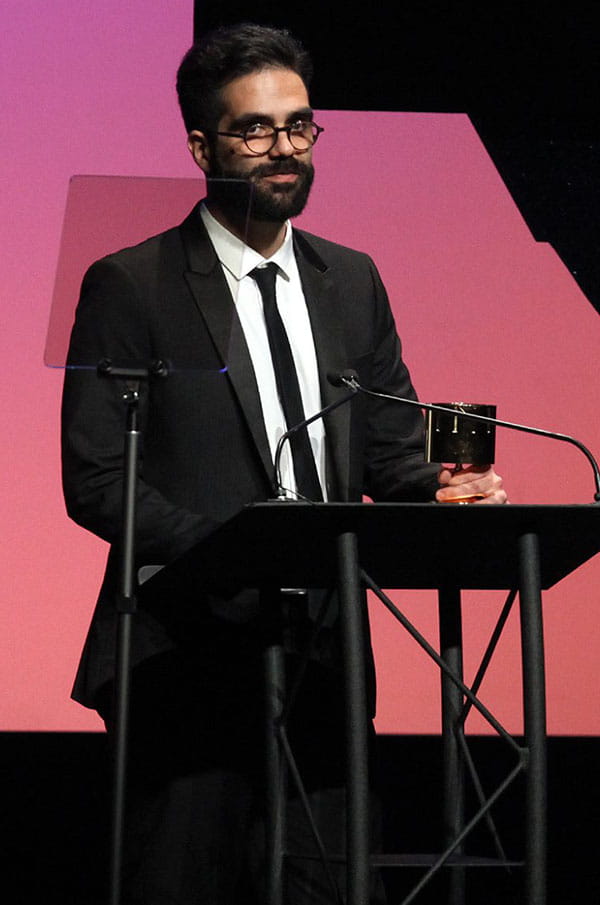 Among the winners is Taha Neyestani, a 2015 graduate of Sheridan's bachelor of animation program who took home the award for Best Student Film. Neyestani received the prize for the film ed which he created in his last year of study at Sheridan. The film is based on a figure drawing model who truly comes to life when he steps on the stage. Neyestani says he found it natural to recreate the environment he enjoyed the most during his Sheridan studies. "I instantly fell in love with the craft of figure drawing and it became a highlight of my time at Sheridan."
Born in Tehran, Iran, Neyestani discovered his interest in art and animation after taking a general multimedia course in Malaysia. Upon immigrating to Canada with his family in 2010, he enrolled in Sheridan's animation program. After graduation, Neyestani was hired as a storyboard artist with Toronto animation studio House of Cool.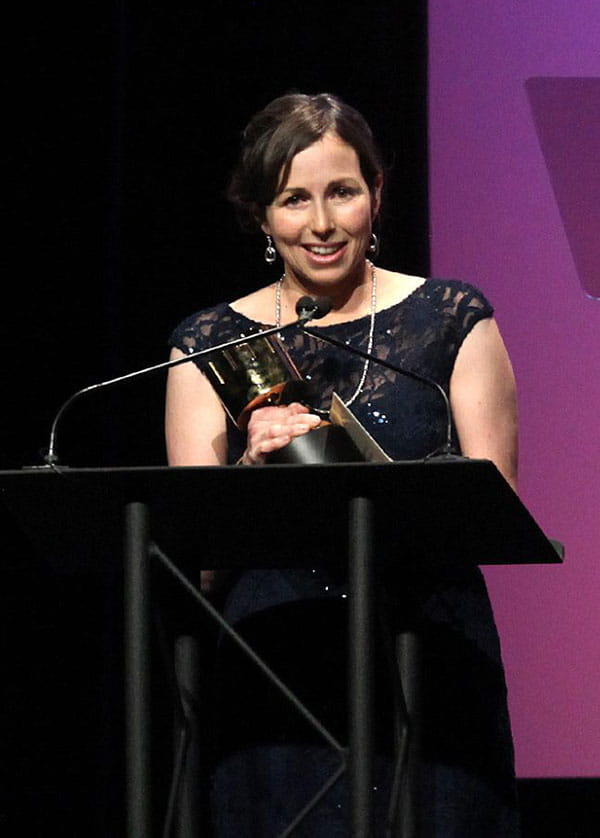 Sheridan animation graduates Allison Rutland and Alexander Poei were also recognized with Annie Awards. Rutland won the Annie for Outstanding Achievement, Character Animation in a Feature Production for Inside Out (Pixar Animation Studios). A 2003 graduate of Sheridan's computer animation program, Rutland is one of many alumni who worked on Inside Out which took top honours at the Annie Awards, winning 10 trophies including Best Animated Feature. In her acceptance speech, Rutland had special praise for Pete Docter, director of Inside Out. "Thank you for letting me animate a little girl playing hockey which was fun for me as a Canadian hockey player."
Alexander Poei was part of a team that received the award for Outstanding Achievement, Character Animation in a Live Action Production for The Revenant – The Bear (Regency Enterprises, New Regency Pictures, Anonymous Content, M Productions, Appian Way, RatPac-Dune Entertainment). Poei earned a diploma in classical animation from Sheridan in 1999 after graduating from the College's art fundamentals program in 1996.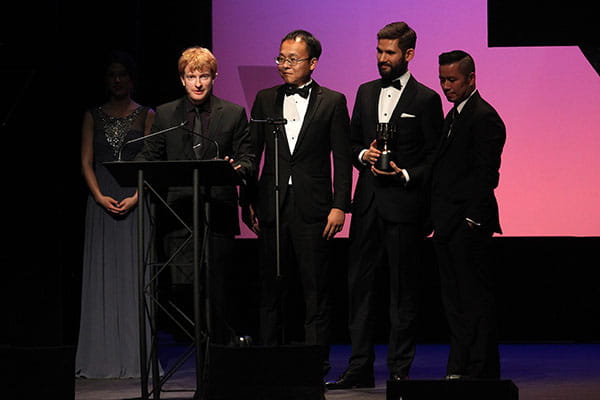 Poei, Rutland and Neyestani are among 11 Sheridan graduates and 10 students who were nominated for Annie Awards this year. Sheridan is proud that four of the alumni nominees graduated from the College's bachelor of animation program within the past five years, further strengthening the program's reputation for excellence.
Joining Neyestani on the Annie nominee list was fellow 2015 animation graduate Melody Wang who received a nod for her film The Casebook of Nips and Porkington. Ten Sheridan animation students also earned a Best Student Film Annie nomination for Mother.
View Taha Neyestani's film ed.
Read more about Neyestani and his award-winning film.
---
All photos by David Yeh, courtesy of the Annie Awards