Acclaimed Actress Sheila McCarthy is Guest Director of Sweet Charity at Theatre Sheridan
Sheila McCarthy, one of Canada's most acclaimed actors, is guest-directing and choreographing Theatre Sheridan's production of Sweet Charity, which opens in the Studio Theatre at the Oakville Campus on February 18.
A film, stage, television actress, and singer, Ms. McCarthy has won two Genie Awards (film), two Gemini Awards (television), and two Dora Awards (theatre) along with multiple nominations. She starred in the Canadian television series Little Mosque on the Prairie, and more recently appeared in the critically acclaimed BBC America series Orphan Black.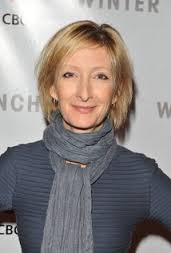 Ms. McCarthy was invited to direct and choreograph this production by Michael Rubinoff, Associate Dean, Visual and Performing Arts. "It is her vision and her show," says Rubinoff, noting that the actor has spent the past five weeks at Sheridan rehearsing with students from the Bachelor of Music Theatre Performance program who will appear in the production.
Sweet Charity introduces the audience to the bold and colourful world of 1960s New York through the eyes of Charity Hope Valentine. The dance hall hostess dreams of a brighter future but she can't help but give her heart to all the wrong guys. Then she meets the meek but sweet Oscar Lindquist when they get trapped in an elevator. Could he be the man to change Charity's luck and take her off the market as a heart-for-hire? Cy Coleman and Dorothy Fields' bright music and dance numbers like 'Big Spender' and 'If My Friends Could See Me Now,' paired with a book by Neil Simon made this a Broadway hit when it premiered in 1966.
Theatre Sheridan's production runs from February 18 – 28. For more information, visit theatre.sheridancollege.ca