An Exclusive Sheridan Screening of Under the Boardwalk with David Soren
Date: Nov. 14, 2023
Time: 7:30 p.m. – 9:30 p.m.
Location: Off-campus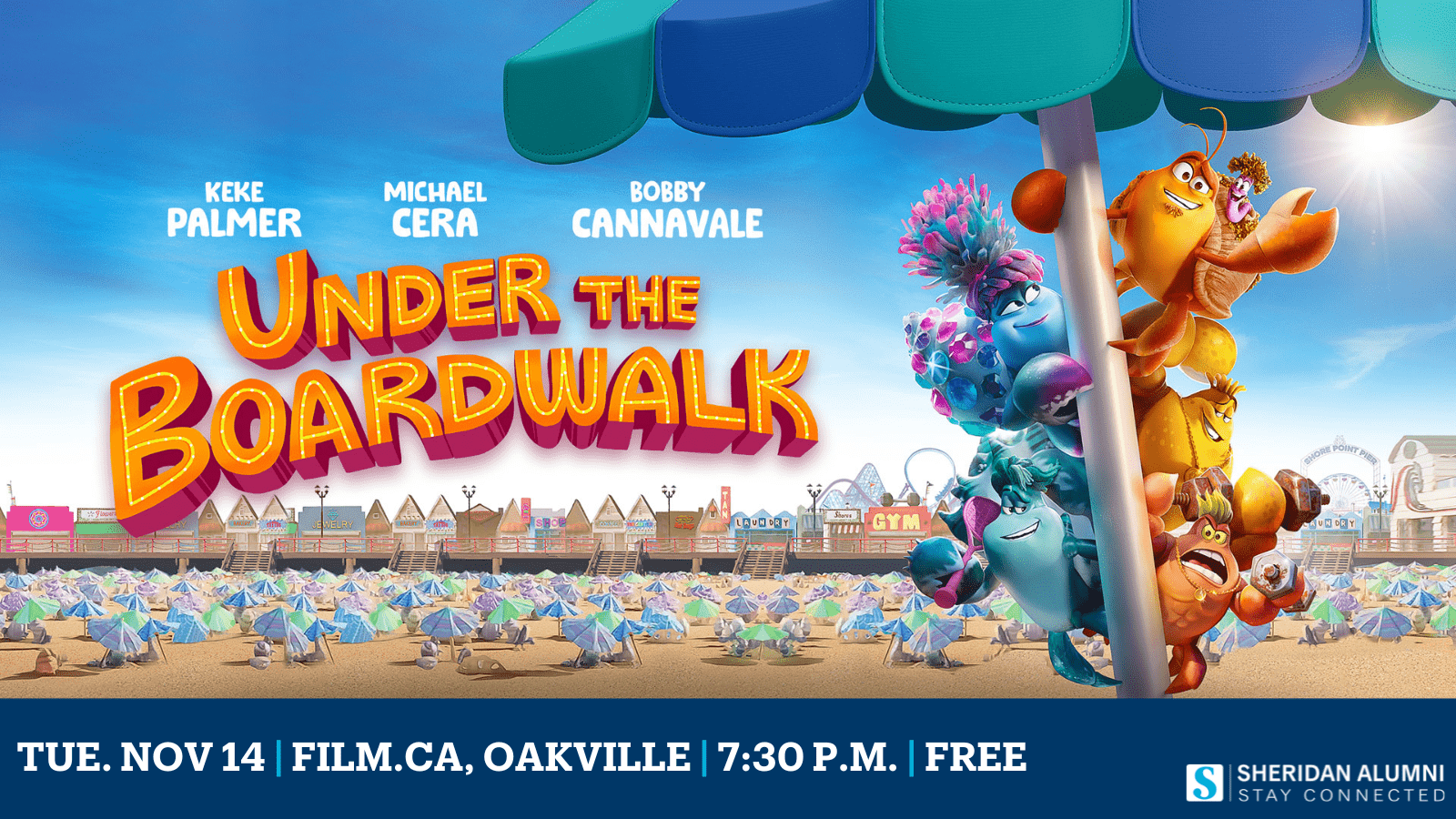 Join us for the only Canadian theatrical release of Under the Boardwalk—a hilarious beach adventure directed by Sheridan grad David Soren, known for 'Captain Underpants: The First Epic Movie.'
Follow the story of timid Jersey crab Armen (voiced by Michael Cera) meeting bold tourist sea crab Ramona (voiced by Keke Palmer). Their meeting causes a shell-shocking stir in the community, leading to an epic journey after they're swept away by a storm. Witness their courage as they unite families, paving the way for great summers to come.
Date: Tuesday, November 14
Time: Doors open at 6:30 p.m., Screening starts at 7:30 p.m. ET
Location: Film.Ca, 171 Speers Road, Oakville
Price: Free
Stick around after the film for an exciting Q&A session with director David Soren.
Seating is limited, so be sure to register to secure your spot for the screening. Don't miss out on this incredible event!
More about David: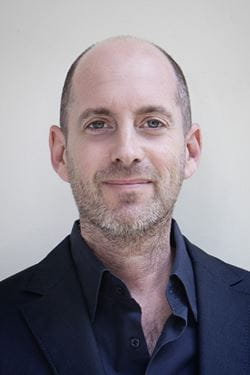 David Soren (Animation '96) is an award-winning animation writer, director, author, and vocal talent. The Toronto native got his start working his way up the story artist ranks at DreamWorks Animation for two decades, serving as a story artist on such hit films as Shrek, Chicken Run, Shark Tale, and Over the Hedge before getting his first writing and directing opportunity on the Madagascar franchise with two TV specials - one for Christmas with Merry Madagascar and Madly Madagascar.
Soren made his feature directorial debut with Turbo, an original idea he sold to DreamWorks. He wrote and directed the film, winning an Annie Award for Best Feature Directing. He then directed Captain Underpants: The First Epic Movie, which co-wrote with Nick Stoller and featured voice talent from comedic greats such as Kevin Hart, Nick Kroll, and Ed Helms. David's most recent feature, Under the Boardwalk which he directed and co-wrote for Paramount Animation & Nickelodeon Movies, has just been released. This original musical comedy is about a turf war that breaks out under the boardwalk at the Jersey Shore, when a sea crab tourist disappears with a land crab townie. Featuring another stellar cast including Keke Palmer, Michael Cera, and Bobby Canavale.
Soren is also an author and illustrator and his first book Invisible, which is targeted at children in the middle grades, has recently been acquired by Penguin as part of a two-book deal.