The &nd Festival and Indie Lit Market
Date: Nov. 3, 2023 – Nov. 4, 2023
Location: Hazel McCallion Campus, 4180 Duke of York Blvd., Mississauga (Internal)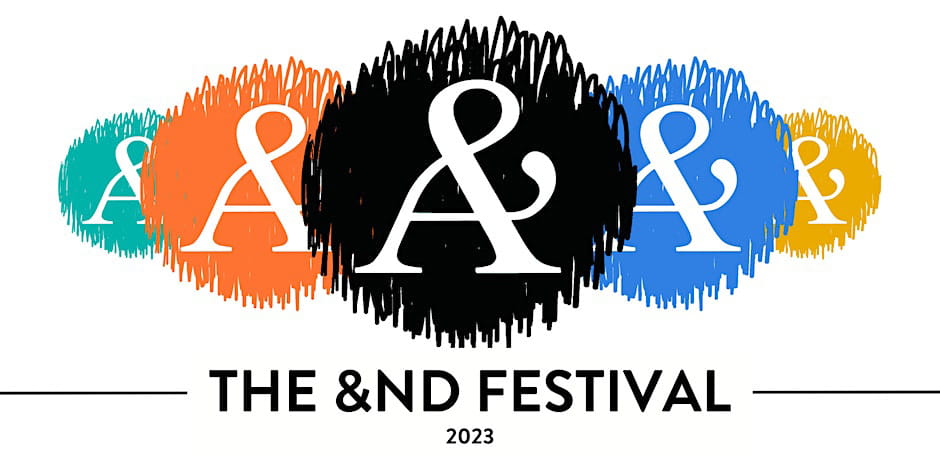 Hosted by The Ampersand Review and Sheridan's Honours Bachelor of Creative Writing & Publishing degree program, the inaugural &nd Festival is an annual celebration of creative writing and publishing. Join Canada's writing and publishing communities with a visit to the Meet the Presses Collective Indie Literary Market, a keynote speaker, a series of insightful panels on craft and the industry, and a celebratory gala to announce the winner of The Ampersand Review's first Essay Contest.
Friday's festival activities feature programming exclusively for Sheridan students and will include four craft and professional workshops led by industry professionals, followed by the first public-facing event of the festival Friday evening.
Early-Bird tickets will be available for $25 until September 30, 2023. Regular tickets will then be available for $30.
Festival tickets include the following:
Access to all of The &nd Festival events
An issue of The Ampersand Review (while supplies last)
A limited edition gift bag (while supplies last)
10% coupon for the Meet the Presses Indie Literary Market
Three raffle tickets for the gala
Dates: Nov. 3 | 6 p.m. – Nov. 4 | 8 p.m.
Location: B-Wing Gallery, Hazel McCallion Campus, 4180 Duke of York Boulevard, Mississauga
Price: $25 until September 30 | $30 after September 30
Buy tickets for The &nd Festival
Festival schedule
Friday, November 3
6–8 p.m.
Opening Event (details coming soon)
Saturday, November 4
9–10 a.m.
Registration, and The Meet the Presses Indie Literary Market Opens
10–10:15 a.m.
Opening Remarks
10:15–11:15 a.m.
Poetry as Resistance: The Poetics of Justice
11:25 a.m.–12:25 p.m.
Short Stories are the Cutting Edge of Fiction: A Discussion
12:30–2 p.m.
Lunch and time to visit The Indie Literary Market*
2:10–3:10 p.m.
The Question of Truth in Creative Nonfiction
3:20–4:20 p.m.
Reimagining the Novel in the 21st Century
4:30–5:45 p.m.
Keynote Speaker and Closing Remarks
6–8 p.m.
Celebratory Gala
* The Meet the Presses Indie Literary Market will be running for the entire day on Saturday from 9 a.m.–5 p.m. and will be open to the public as well as festival ticket holders.