Film Screening: Mr. Dressup: the Magic of Make Believe
Date: Oct. 25, 2023 – Oct. 25, 2023
Time: 7:30 p.m. – 10:00 p.m.
Location: Off-campus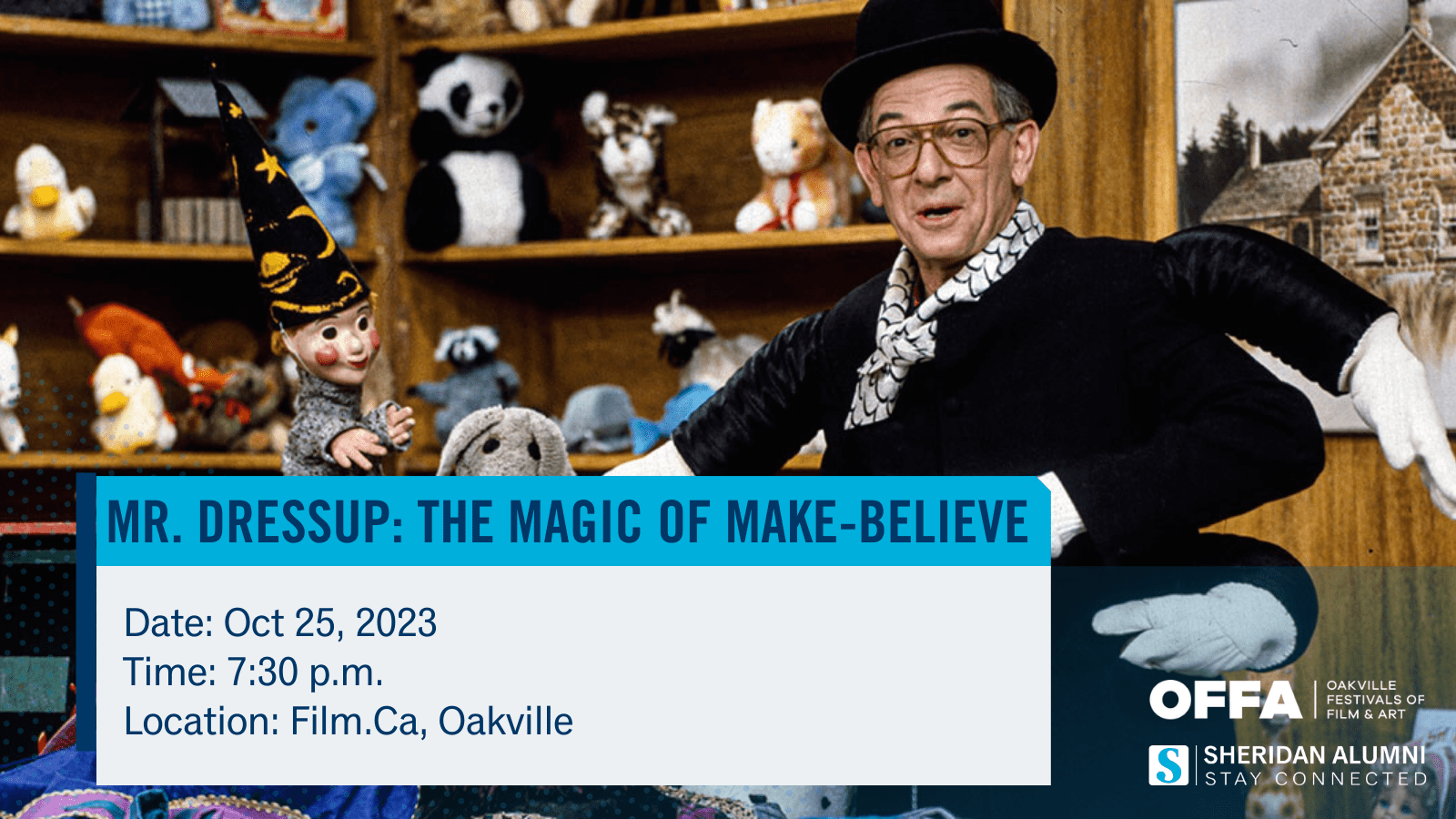 In collaboration with our community partner Oakville Festivals of Film and Art (OFFA), we invite you to join us at Film.Ca in Oakville, Ont., for a screening of the award-winning documentary, Mr. Dressup: the Magic of Make Believe, followed by a Q&A with Director, Writer, Executive Producer and Sheridan graduate, Rob McCallum (Advanced Television and Film '06).
This heartfelt documentary celebrates the life and work of Ernie Coombs, the American artist who became one of the CBC's most beloved children's personalities. The documentary has earned praise for going beyond nostalgia to bring home the importance of raising children with kindness, compassion, inclusion, and empathy.
Join us after the film for a live Q&A with Director McCallum, Editor and Sheridan graduate, Nathan Shields (Media Arts '01), and special guest, Producer Aeschylus Poulos.
Mr. Dressup: the Magic of Make Believe won the People's Choice Documentary Award at the Toronto International Film Festival 2023.
Date: Wednesday, October 25
Time: 7:30 p.m. ET
Location: Film.Ca, 171 Speers Road in Oakville
Price: Free