Toronto Blue Jays vs Los Angeles Angels
Date: Jul. 30, 2023
Time: 12:05 p.m. – 3:30 p.m.
Location: Off-campus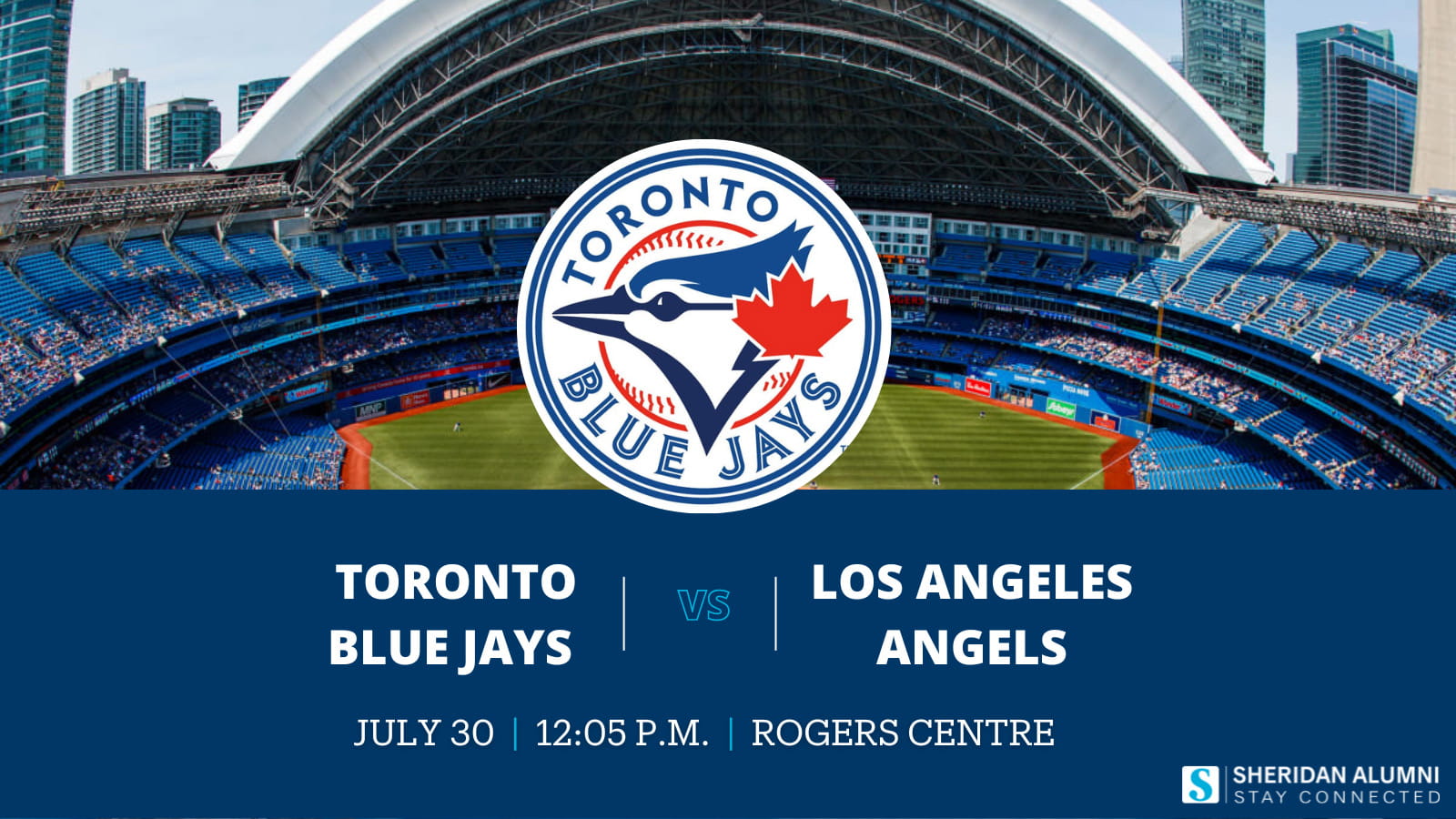 Strike out your Sunday afternoon plans and swing by the ballpark.
Join us on Sunday, July 30 to watch the Toronto Blue Jays take on the Los Angeles Angels at the Rogers Centre.
You'll be able to spend a summer afternoon mingling with fellow alumni while cheering on the home team in the WestJet Flight Deck — one of the Jay's newest group spaces with the best sightlines in the ballpark.
Sheridan Alumni will have a private space located on the first two rows of the WestJet Flight Deck. This space is standing room only and meant to be a social gathering. Anyone with a ticket is able to access the concourse area that has a new brewery-style refresh with new bars and concessions with tables and chairs.
View the WestJet Flight Deck space!
Tickets are limited, so don't wait until the bottom of the ninth to reserve your spot.
Date: Sunday, July 30
Time: 12:05 p.m.
Location: Rogers Centre, 1 Blue Jays Way, Toronto, ON
Ticket: $60
Please be advised transportation is not provided for this evening.
View information on parking and directions.
We hope to see you there!
For more information, please contact Allisha Seguire at allisha.seguire@sheridancollege.ca