Date: Mar. 9, 2023 – Mar. 9, 2023
Time: 6:00 p.m. – 8:00 p.m.
Location: Hazel McCallion Campus, 4180 Duke of York Blvd., Mississauga (Internal)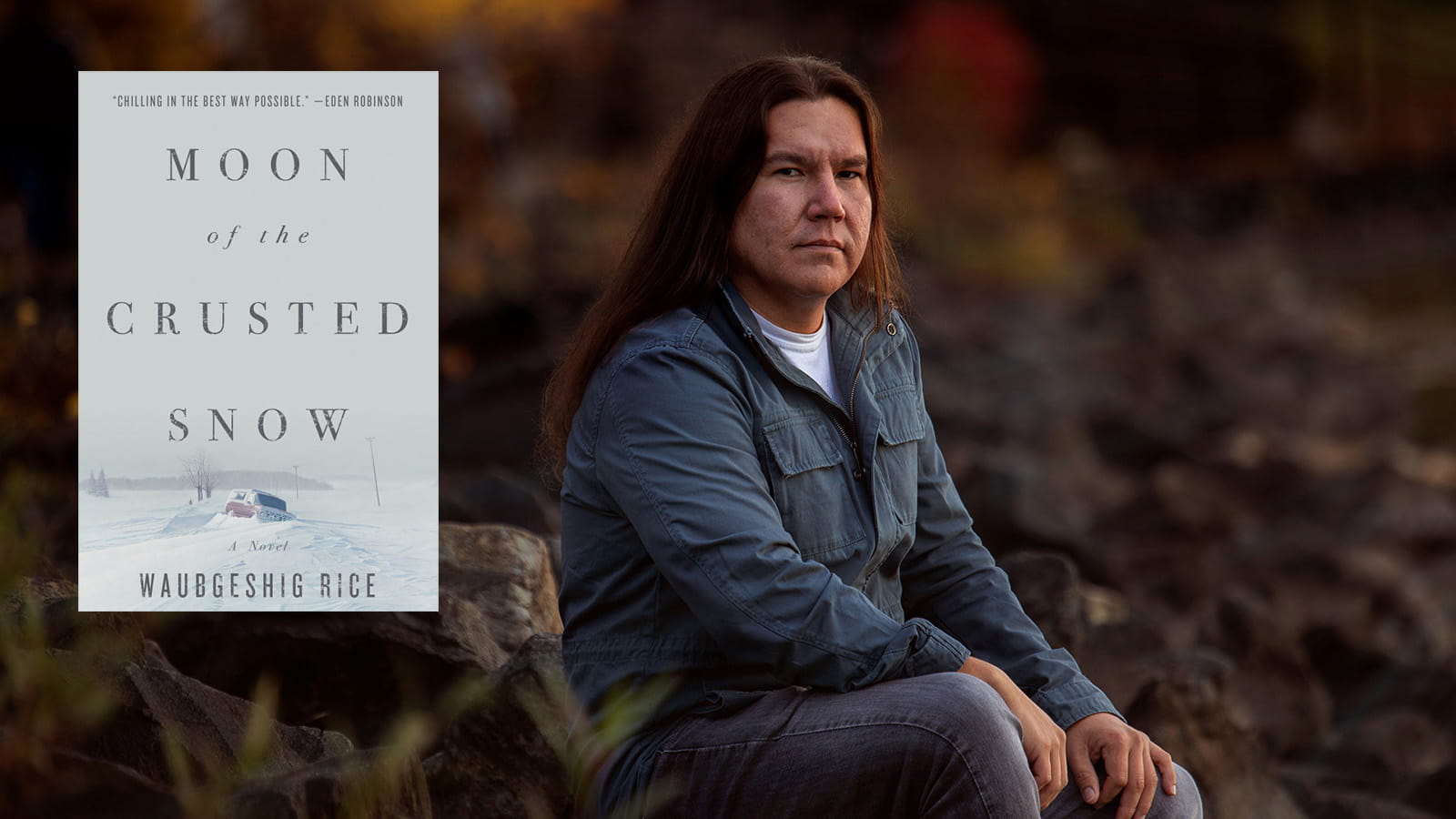 Sheridan Reads returns this March with a community-wide reading experience featuring celebrated Anishinaabe author Waubgeshig Rice and his novel Moon of the Crusted Snow, a daring post-apocalyptic novel from a powerful literary voice.
Sheridan is thrilled to welcome Rice, who will offer a sneak preview of the highly anticipated sequel, Moon of the Turning Leaves, in conversation with Naben Ruthnum, the 2022–2023 Creative Writing & Publishing Writer-in-Residence.
All Sheridan students, staff, and faculty are invited to this special event, as well as any interested members of the broader community.
Date: Thursday, March 9
Time: 6 p.m.
Location: Hazel McCallion Campus (C-Wing – SSU Atrium – Ground Floor)
Please bring a non-perishable food item to the event, if possible. All proceeds will be donated to a local food bank.
About the book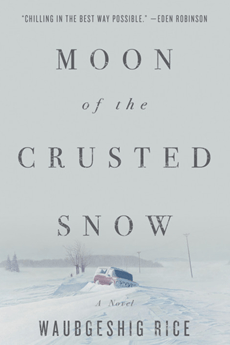 With winter looming, a small northern Anishinaabe community goes dark. Cut off, people become passive and confused. Panic builds as the food supply dwindles. While the band council and a pocket of community members struggle to maintain order, an unexpected visitor arrives, escaping the crumbling society to the south. Soon after, others follow.
Blending action and allegory, Moon of the Crusted Snow upends our expectations. Out of catastrophe comes resilience. And as one society collapses, another is reborn. In addition to many accolades, the bestselling Moon of the Crusted Snow, published by ECW Press, is on the Canada Reads 2023 longlist.
National Bestseller
Winner of the 2019 OLA Forest of Reading Evergreen Award
Shortlisted for the 2019 John W. Campbell Memorial Award
Shortlisted for the 2019/20 First Nation Communities READ Indigenous Literature Award
"This slow-burning thriller is also a powerful story of survival and will leave readers breathless." — Publishers Weekly
About the author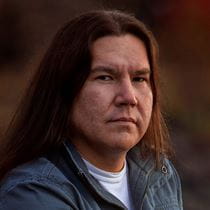 Waubgeshig Rice is an Anishinaabe author and journalist originally from Wasauksing First Nation. He is also the author of the short story collection Midnight Sweatlodge and the novel Legacy. The sequel to Moon of the Crusted Snow – Moon of the Turning Leaves – is slated for release later this year. Rice is the former host of CBC Radio's Up North.
About Sheridan Reads
Sheridan Reads is an extended reading event that unites students, staff and faculty with community groups, public libraries and service organizations in Mississauga, Oakville and Brampton to discuss and honour the work of writers from home and abroad. Past authors featured at Sheridan Reads include Lawrence Hill (author of The Book of Negroes), Tracey Lindberg (author of Birdie), Thomas King (author of The Inconvenient Indian: A Curious Account of Native People in North America) and Vivek Shraya (author of The Subtweet).