Sheridan's Career Launch Job Fair
Date: Mar. 14, 2023 – Mar. 16, 2023
Time: 10:00 a.m. – 1:00 p.m.
Location: Online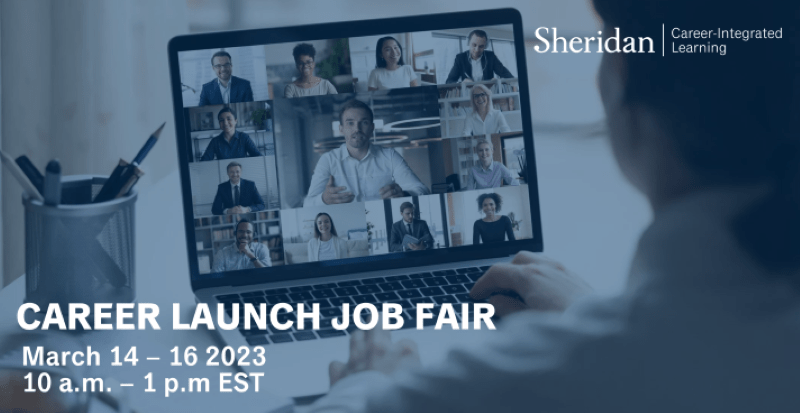 Date: March 14 - March 16, 2023
Time: 10 am – 1 pm ET
Location: vFairs Virtual Event Platform
Whether you are actively recruiting for your next role or are looking to grow your brand on campus, don't miss out on the opportunity to get connected with talented students and new graduates from all faculties and programs at this year's Career Launch Job Fair!
Register now to tap into Sheridan's diverse applicant pool of students and new graduates eager to learn about your organization and recruit for part-time, full-time, summer, coop/internship, and new graduate opportunities.
Fee: $75.00
Each registered organization will receive:
A fully customizable virtual booth with the option to meet and interact with
attendees by direct video and chat
Ongoing technical support prior to and during the duration of the event
Marketing and promotion of your organization to thousands of qualified students and new graduates before, during and after the fair
And much more!
Note: Registration for this event is now closed.
For further information, please contact Ruth Yirgalem, Employment Development Specialist at ruth.yirgalem@sheridancollege.ca