#SheridanWorks - Celebrating National Co-op and Work-Integrated Learning Month
Date: Mar. 1, 2023 – Mar. 31, 2023
Time: 12:00 a.m.
What is National Co-op and Work-Integrated Learning Month?
The month of March is designated by Co-operative Education and Work-Integrated Learning (CEWIL) Canada as a celebration of co-op and work-integrated learning (WIL). Sheridan is a proud member of CEWIL and our Career-Integrated Learning team is excited to promote the successes of our students, WIL programs, employers and community partners.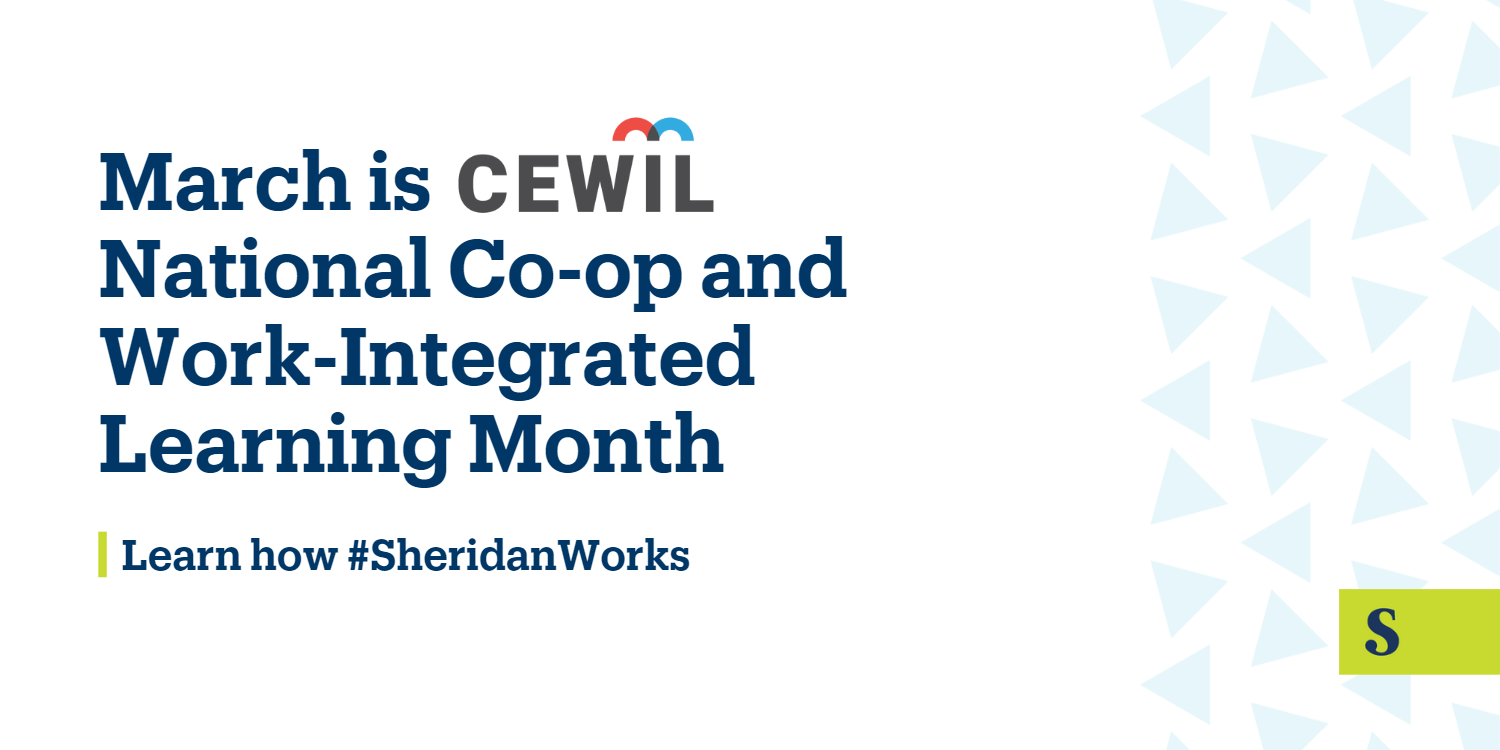 Join us in our celebration on Instagram and Twitter where we will be sharing student success stories, quotes from our internal and external partners, and other exciting content throughout March. You can also follow along by using #SheridanWorks and #WILinternational.
Why is Co-op and WIL Month important to our Sheridan community?
Our Career-Integrated Learning team, in partnership with all Academic Faculties, is committed to many forms of WIL including apprenticeship, field placement/experience, mandatory professional practice, internship and cooperative education. Sheridan delivers high-impact, quality and diverse work-integrated learning; each year, more than 7,500 students from more than 90 different diploma, degree and certificate programs participate in WIL. We believe in the value of reciprocal work-learn relationships between our students, faculty, employers and community partners.
Celebrating our students' successes
The best reason to celebrate Co-op and WIL Month is our exceptional students:
A Sheridan student has won a CEWIL Canada National Student of the Year Award in seven of the last ten years.
A Sheridan student has won the Ontario Co-op Student of the Year Award in seven of the last nine years.
A Sheridan student won the inaugural Ontario EL Student of the Year Award in 2021.
Meet Samantha McNair, winner of the inaugural 2021 EWO Experiential Learning Student of the Year award!
How does Sheridan prepare our students to be successful?
Sheridan's Career-Integrated Learning team and Faculties consider career education, competency development and career preparation as critical to our students' success. We deliberately integrate career education into all forms of learning and we enable students to practice, reflect upon, understand, and apply their transferable skills. This happens in the classroom through experiential learning, in the workplace through work-integrated learning and outside of the classroom through our co-curricular activities.
Our Career-Integrated Learning approach provides opportunities for students to explore their strengths and career aspirations, experience and practice their skills, and connect with employers and new networks. With more than 50 years of history in enabling our students to be career ready, we know that this approach works. We know that #SheridanWorks!
Explore: We assist our students in linking knowledge of self, strengths and purpose with diverse academic and career options.
Experience: Through work-integrated learning, experiential learning and co-curricular learning, our students can improve their career resiliency, practice their transferable skills, and prepare for the world of work.
Connect: We facilitate introductions and relationships with employers, mentors, career events and job opportunities.
Success stories
Check out these co-op and WIL success stories to learn more about the dynamic students we have putting their skills to work:
To interning and beyond: A summer animating at Pixar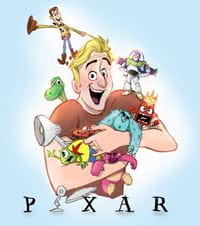 Read how a summer internship at Pixar taught Liad Treger the importance of enjoying the process when working on his animations.
---
Podcast connects interior design community during the pandemic
Read how two Sheridan students participated in a ground-breaking experiential learning experience that led to the creation of seven engaging podcast episodes.
---
A transformative internship: shaping inclusive, accessible summer camps
Learn how Cassidy O'Reilly's summer co-op placement with a municipal summer camp re-affirmed her passion for creating more inclusive experiences for all children – and helped her uncover her true leadership potential.
---
"Great people skills" distinguishes Sheridan applied computing grad
Read how Joshua Clark gained valuable hands-on experience working as a representative in Sheridan's Information Technology (IT) Service Desk during his co-op term.
---
Read Bruna's story to learn how she discovered a passion for tax and landed her dream role.
---
Are you an employer or community organization interested in employing or mentoring a student?
Sheridan students are highly skilled and creative, and we've made it easy for you to connect with emerging talent from a broad range of programs through our online platform Sheridan Works!
You can create a Sheridan Works account for your organization to gain access to:
An employer dashboard
Posting jobs for students and graduates
Reviewing applications and extending job offers
Managing forms for cooperative education
Staying connected to our Career-Integrated Learning team
For more information, including details about financial incentives that may be available when you hire a co-op or internship student, visit our employer webpage. Co-op and WIL Month is a great time to connect with us!