Sheridan Night: Toronto Raptors vs. Denver Nuggets
Date: Mar. 14, 2023 – Mar. 14, 2023
Time: 7:30 p.m. – 10:00 p.m.
Location: Off-campus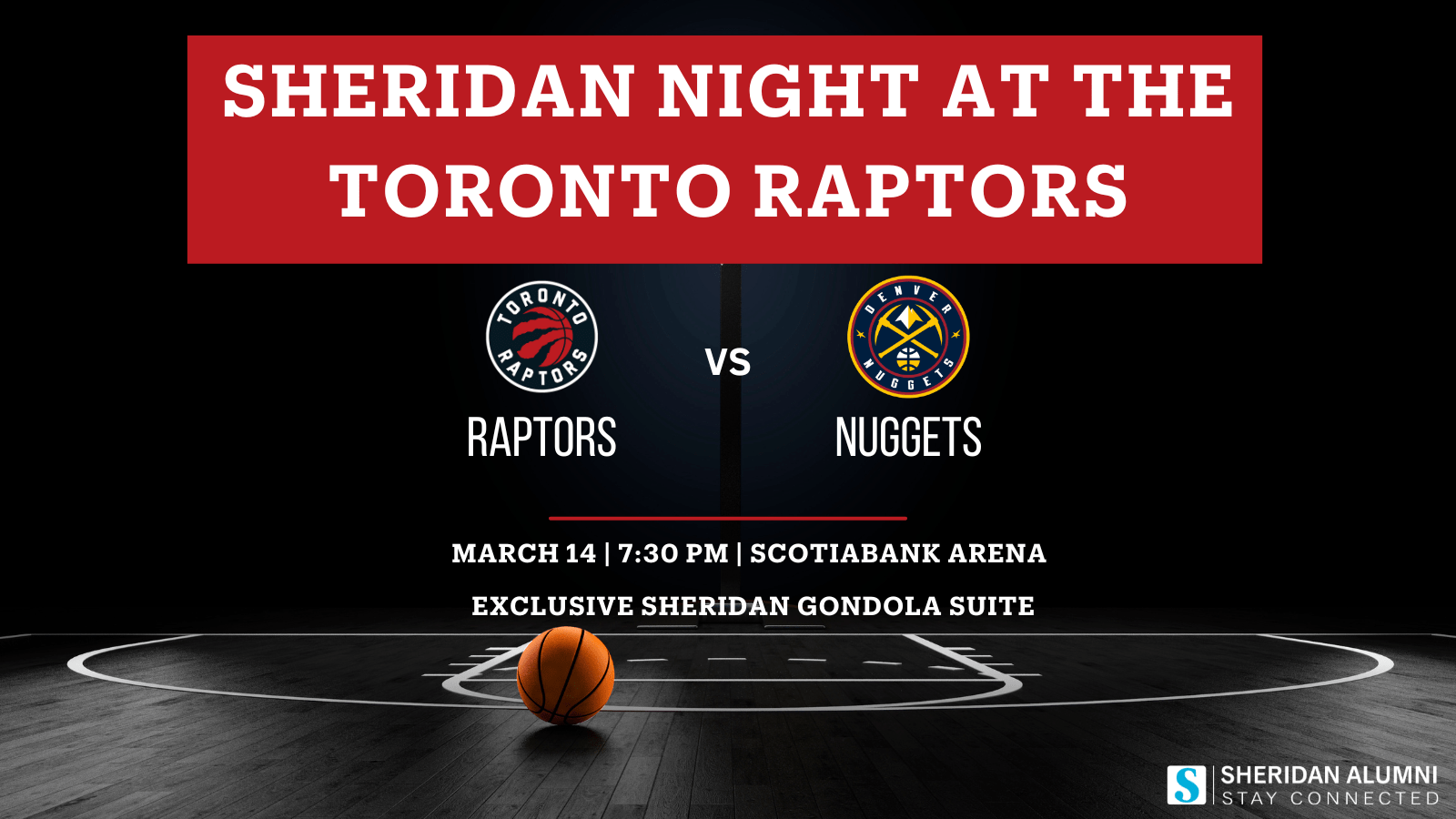 Join us at the Scotiabank Arena and watch the Toronto Raptors take on the Denver Nuggets in our exclusive Sheridan Alumni gondola suite.
Date: Tuesday, March 14, 2023
Time: 7:30 p.m.
Location: Scotiabank Arena (40 Bay St, Toronto, ON, M5J 2X2)
Ticket Price: $150 per ticket*
*Ticket price includes: 1x ticket, taxes, food, non-alcoholic beverages, private cash bar, and host/hostess. The tickets are located in gondola suites 3 and 4.
No refunds.
Please note: PDF tickets are no longer accepted at Scotiabank Arena. You will be able to access your tickets through your smartphone using the Raptors Mobile App. Tickets will be issued the week of the game.
Please be advised that transportation is not provided for this event. View parking information and directions to the Scotiabank Arena.
For more information, please contact Allisha Seguire at allisha.seguire@sheridancollege.ca