Film Screening: The End of Sex
Date: Feb. 8, 2023
Time: 7:30 p.m. – 10:00 p.m.
Location: Off-campus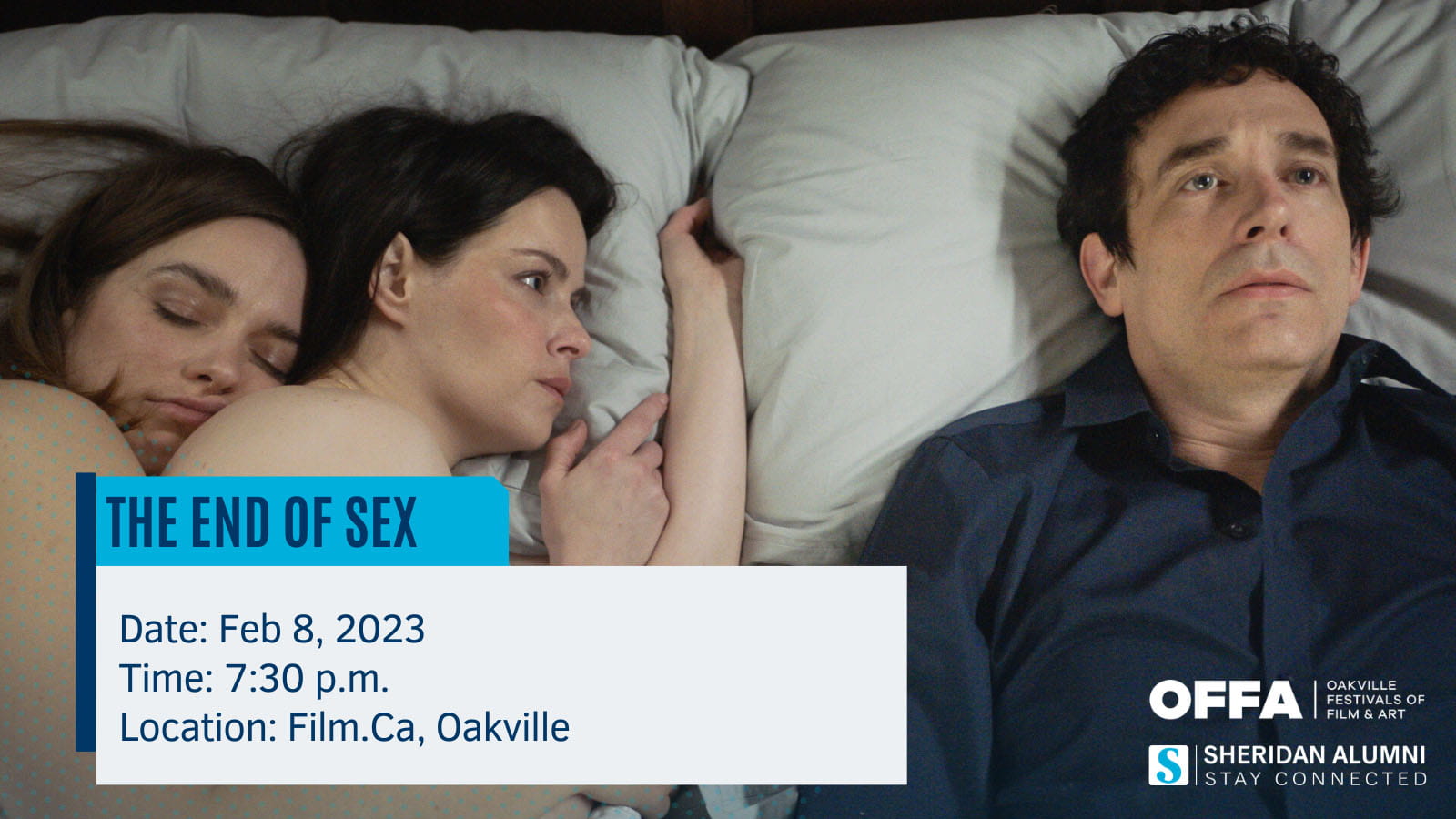 In collaboration with our community partner Oakville Festivals of Film and Art (OFFA), we invite you to join us at Film.Ca in Oakville, Ont. for a screening of The End of Sex, followed by a Q&A with some of the film's cast and crew.
In this comedy, husband Josh (played by the film's writer, Jonas Chernick) and his wife Emma (Schitt's Creek's Emily Hampshire) have an empty house for one week. With their daughters off at a winter-break sleepaway camp, they attempt to recapture the magic of their now-comfortable marriage with increasingly wild developments, kicking off with a less-than-satisfactory marital romp and a run-in with a couple they know who are separating.
With laugh-out-loud moments throughout, The End of Sex has a deadline — which Josh and Emma count down by knocking over one of their seven garden gnomes each day — and progressively real stakes when the couple's formerly solid union is re-examined with a new lens. Suddenly feeling like people are having sex all around them, the pair's laser focus on amping up their love lives and trying new things leads to hilarious misfires.
Join us after the film for a Q&A with cast and crew.
Date: February 8, 2023
Time: 7:30 p.m. EST
Location: Film.Ca, 171 Speers Road in Oakville
Price: Free