Sheridan Celebrates Black History Month with Exclusive T-Shirt Collab
Date: Feb. 1, 2023 – Feb. 28, 2023
Location: Off-campus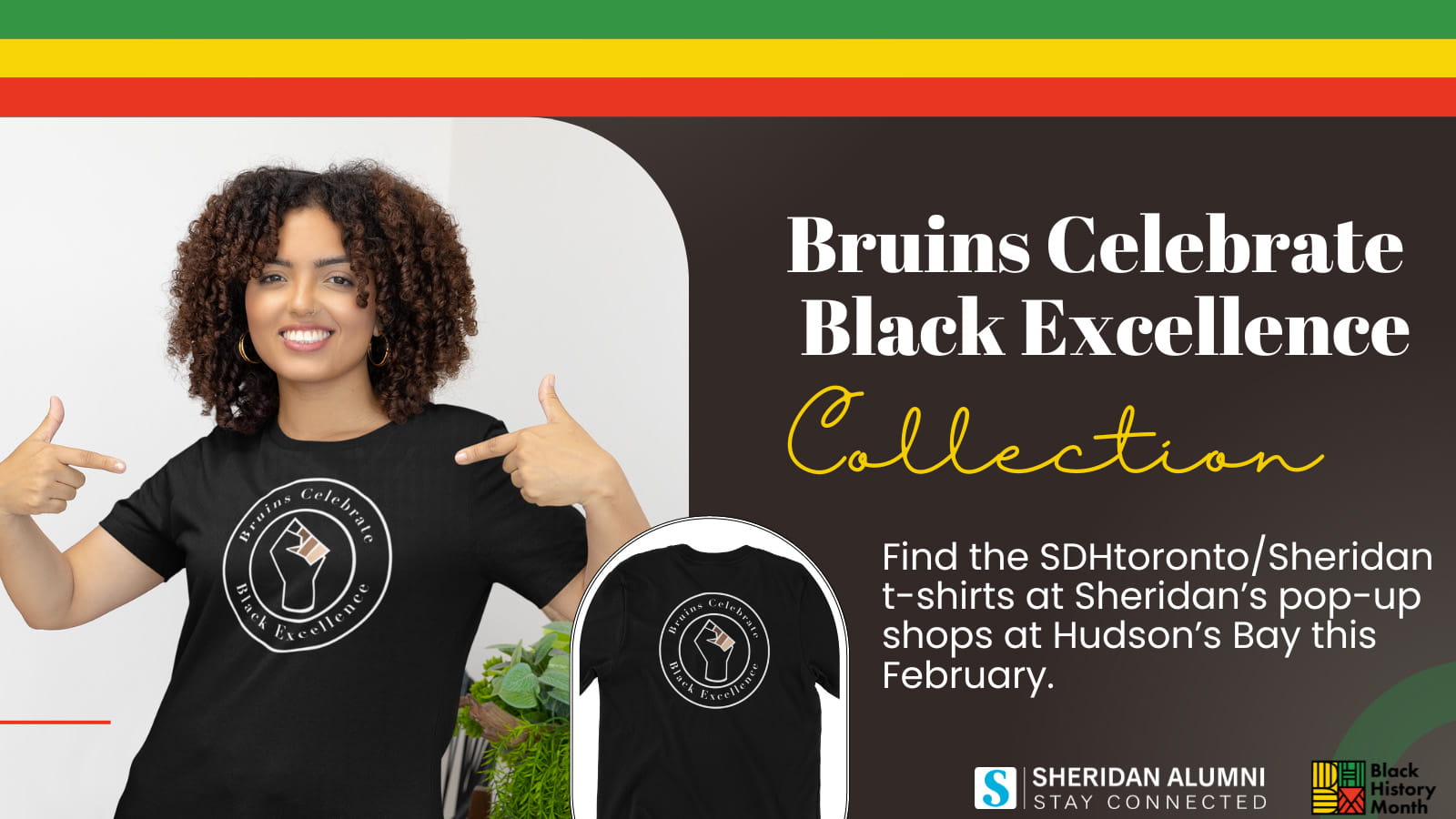 Sheridan Alumni is proud to collaborate with Sheridan graduate, designer and entrepreneur, Sandra Hamilton on a design for the Sheridan community in celebration of Black History Month.
Our Bruin community celebrates Black Excellence not only in February, but year-round. We envision dynamic futures grounded in hope; futures that are realized by all members of our community. Sandra's design for Sheridan encourages everyone to show their true colours and stand united.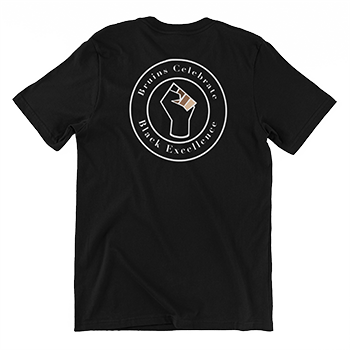 Sandra graduated from Sheridan's Fashion Technique and Design program. Her company, SDHtoronto, is on a mission to evoke awareness, empowerment and inspiration through its designs to create unprovoked, necessary conversations about race. She strives to educate, foster positive dialog and partnerships among changemakers, politicians, influencers and families to challenge inequalities, with the understanding that every human deserves the feeling of belonging, safety and the joy of equality.
Find the SDHtoronto/Sheridan t-shirts at Sheridan's pop-up shops at Hudson's Bay near all three campuses (Oakville Place, Square One Shopping Centre and Bramalea City Centre) this February.
Learn more about Sandra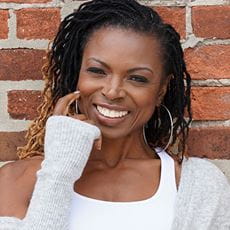 In 2020, Sandra collaborated with singer Keedron Bryant, who wore one of her "Black Intelligence" t‑shirts while singing, "I Just Wanna Live" on social media. The post went viral with almost four-million views, inspiring millions of people globally. Sandra has been interviewed by Ben Mulroney, Your Morning, as well as Tyrone Edwards, ET Canada, regarding her inclusive designs. Her designs have been featured on Oprah's Where Do We Go From Here? two-part episode, and have been posted by LeBron James, Jennifer Aniston, Janet Jackson, Ellen DeGeneres, Beyonce's mom and many more. She has also worked with the Toronto Raptors, Fido, Shopify and more.