Gain the skills you need to excel in fast-paced marketing organizations.
Marketing isn't just about promotions and ads. Learn how to build a marketing plan through marketing research, marketing strategy and working in tandem with all areas of a business.
Need help deciding what area of business is the best fit for you?
"Sheridan taught me that marketing is an ever-changing discipline and it is important as a marketer to continuously learn and be flexible. I have definitely seen this play out in my current role and knowing that made me feel more prepared."

– Yasmeen Shubber (Marketing Management '20)
Learning Outside the Classroom
The Sheridan marketing experience extends beyond the classroom. You'll have the opportunity to get involved in a variety of extracurricular activities and student-run organizations such as the Marketing Association, Business Council and Sheridan Student Union.
You can also join other business students in Enactus and Toastmasters clubs, and you could even represent the college at events such as the Ontario Colleges Marketing Competition (OCMC).
Randy Pilon
Alumnus Randy Pilon (Business '82) is a longtime supporter of Sheridan, and CEO and Founder of Virox Technologies Inc. — an Ontario-based start-up in the infection control sector.
In 2014, the Faculty of Business was renamed the Pilon School of Business in recognition of a $2.5 million gift to Sheridan from Randy and Catherine Pilon.
Business Marketing Programs Offered
Ontario College Diploma

2 years

Hazel McCallion Campus

,

Davis Campus

Gain core skills you need to excel in fast-paced marketing organizations.

Ontario College Advanced Diploma

3 years

Hazel McCallion Campus

,

Davis Campus

Advance your marketing skills through electives and experience.

Honours Baccalaureate Degree

4 years

Hazel McCallion Campus

Gain the skills you need to excel in fast-paced marketing organizations.
Article
After a global shutdown following the COVID-19 pandemic, Marketing Management graduate Payal Raina found herself looking for new ways to connect with her industry peers. To bridge this gap, she founded the award-winning FinTech B2B Marketing Community.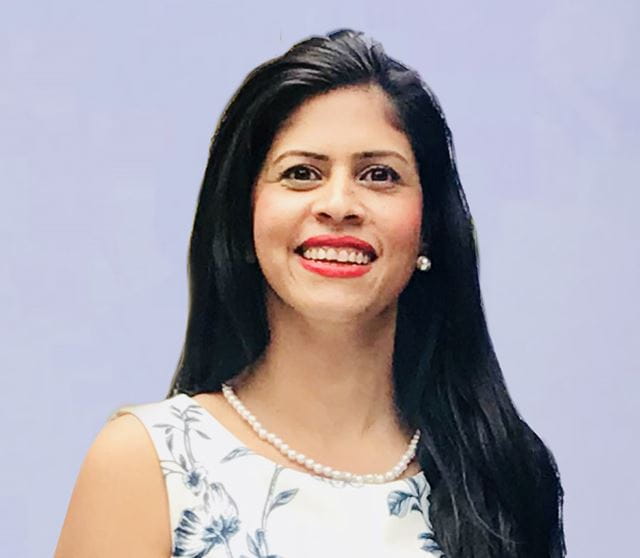 Diploma or Degree: What's Best for Me?
Not sure whether you want to pursue a diploma, advanced diploma or degree? Our program advisers can help you identify the best choice for you, based on your goals and needs. And if you change your mind later on, our degree completion program and other pathways and transfer options make it easier to upgrade from a diploma to degree or specialize in another area of business.
Diploma (2 years)
The fastest and most cost-effective way to earn a credential, Pilon School of Business diploma programs will arm you with the practical skills and knowledge you need to start your business career or pursue further studies. Your first year will be spent learning about all areas of business. In your second year, you'll specialize in an area of your choice.
Advanced Diploma
(3 years)
Upgrade your diploma and expand your business expertise with an extra year of studies! Go deeper into your specialization or learn more about other areas of business – the choice is yours. You'll also have the opportunity to gain real-world experience through a co-op placement and may also have a chance to work with a real-life client on an in-depth project.
Degree (4 years)
After building a strong base of fundamental business knowledge in your first two years, you'll spend your next two specializing in Accounting, Marketing Management, Supply Chain Management, Human Resources or Finance. Interdisciplinary projects, a mandatory one-semester work term and the chance to earn Sheridan's unique Board Undergraduate Certificate in Creativity and Creative Problem Solving also help Pilon School of Business degree graduates stand out from the crowd.
"My professors gave me the confidence and knowledge that will help me succeed and thrive in my future. Their continued support, encouragement and limitless industry knowledge and background will ensure you feel ready to tackle the next challenge that comes your way."

– Maxx Duda
Why Sheridan?
An education that's recognized and respected by employers.
Passionate professors with a wealth of industry experience.
Small classes — meaning closer relationships with your professors and fellow students.
Research hubs where students, instructors and industry partners collaborate to advance knowledge and solve problems.
More than 140 programs to choose from, including certificates, diplomas, advanced diplomas and bachelor's degrees.
A big student life with enthusiastic students and many opportunities to get involved.
Contact us
Have a question? We're happy to help!