Create messages that connect with audiences and consumers across all platforms.
Help companies promote their products, services and brands in ways that are creative, clever and convincing.
Need help deciding what area of business is the best fit for you?
Article
The TV series Mad Men became a hit highlighting the power and glamour of the big downtown advertising agencies...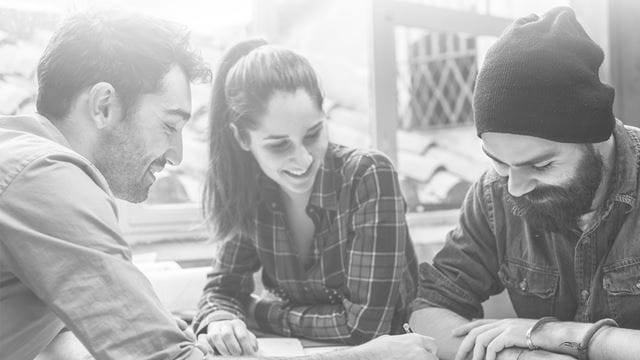 Learning Outside the Classroom
The Sheridan advertising and marketing experience extends beyond the classroom. You'll have the opportunity to get involved in a variety of extracurricular activities and student-run organizations such as the Advertising Association, Business Council and Sheridan Student Union.
You can also join other business students in Enactus and Toastmasters clubs, and you'll have the opportunity to represent the college at events such as the Ontario Colleges Marketing Competition (OCMC).
Advertising Programs Offered
Ontario College Diploma

2 years

Hazel McCallion Campus

Build business smarts and creative thinking for your communications career.

Ontario College Advanced Diploma

3 years

Hazel McCallion Campus

Get the skills you need to excel in the fast-paced world of advertising.
"Sheridan's well-rounded program exposed students to all aspects of advertising, providing excellent instruction and preparation, particularly through the job placement opportunities."

– Anne Sutherland (Advertising and Marketing Communications – Management '85)
Why Sheridan?
An education that's recognized and respected by employers.
Passionate professors with a wealth of industry experience.
Small classes — meaning closer relationships with your professors and fellow students.
Research hubs where students, instructors and industry partners collaborate to advance knowledge and solve problems.
More than 140 programs to choose from, including certificates, diplomas, advanced diplomas and bachelor's degrees.
A big student life with enthusiastic students and many opportunities to get involved.
Contact us
Have a question? We're happy to help!