The next generation of industry leaders
The next generation of industry leaders
The Class of 2020 is marking a grad year truly unlike any other.
But it's not all bad. Among Sheridan's Class of 2020 are some of the best and brightest minds set up to become industry leaders.
Just last week, two graduating students from Sheridan's nascent Honours Bachelor of Craft and Design – Industrial degree program received double honours for their human-centred thesis designs at the 2020 Rocket Awards – one for a project related to a family of projects designed to redirect the negative moods and behaviours of those living with Alzheimer's Disease, and another tackling an upgraded lifeguard 'can' designed to keep the person in distress afloat. Last week, we were also able to celebrate a team of students, including 2020 Animation grad Michelle Chua, when their Annie Award-winning short The Fox & The Pigeon, was the inaugural winner of France's Annecy Animation Film Festival's inaugural YouTube award.
From Annie Award-winning animators, to engineers and nurses joining the fight against COVID-19, it's time to get familiar with just a few of the incredible grads launching into the world this month.
We're certain you'll be reading about their accomplishments for years to come.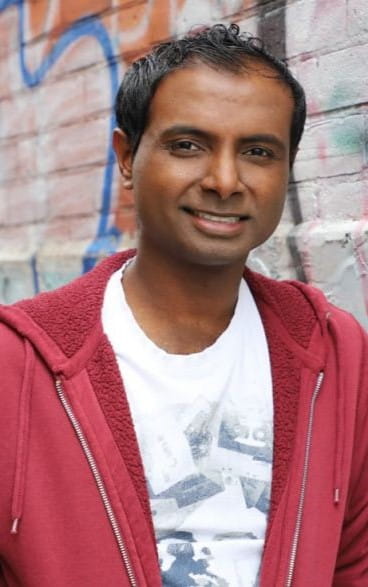 Nicholas Dass
Bachelor of Computer Science – Mobile Technology
At Sheridan: Nicholas was a student in the very first cohort of the Honours Bachelor of Computer Science – Mobile Computing program.
What next? After completing three co-op terms with BMO, Nicholas was offered a full-time job as a software developer at BMO Capital Markets. He was also accepted into Johns Hopkins University's Master of Science in Artificial Intelligence, and experts to complete it on a part-time basis over the next two years.
What were some of your highlights during your time at Sheridan?
There were two highlights for me. The first, being offered the opportunity to research and develop the first prototype of a patient diagnostic application as an Augmented / Mixed Reality Mobile Application Developer. This was a collaboration between the Centre for Mobile Innovation and Cloud DX. The second was my final-year thesis titled "Exploring Emotion Recognition for VR-EBT Using Deep Learning on a Multimodal Physiological Framework". My research contributed to a larger effort in improving Virtual Reality Exposure Based Treatment using Artificial Intelligence.
Both of these instances allowed me the opportunity to contribute to innovation in healthcare. The opportunity to make a positive impact on the lives of others was humbling.
When you arrived at Sheridan, you had already completed a BA. Now, you'll be obtaining a Master of Science in Artificial Intelligence at Johns Hopkins. What has inspired you to continue your educational/learning journey?
My fourth-year thesis made me even more curious about how Artificial Intelligence can be used to mprove healthcare. In order to satisfy my curiosity, I decided that the next step was to continue my education journey at the graduate level.
What are you hoping to achieve in the future?
I'd like to use the power of Artificial Intelligence to find new ways of improving healthcare. By combining my work experience and education, I hope to advance to even more specialized roles such as a machine learning engineer. As for the future, I can't wait to jump on the first opportunity to explore space. I've come to learn that the sky isn't the limit, we have an entire universe.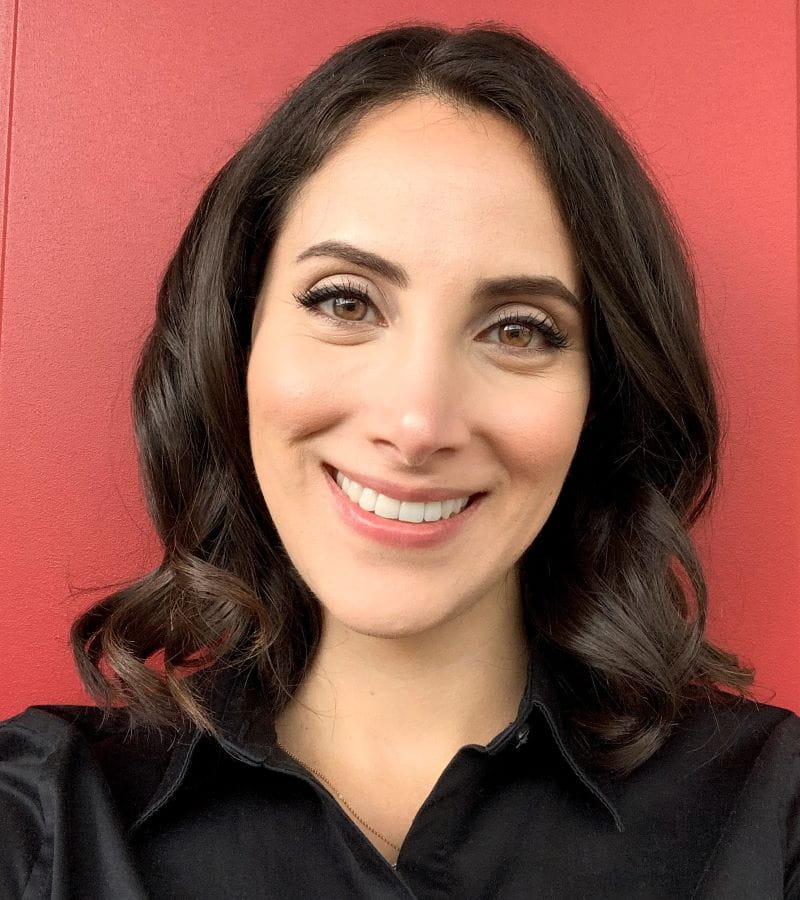 Yasmeen Shubber
Marketing Management
At Sheridan: Yasmeen graduated from Sheridan's Digital Communications program in 2012, Seeking a career change, she returned to Sheridan for Marketing Management.
What next? Yasmeen will take on the role of Director of Ontario Admissions at Niagara University, where she will oversee recruitment of students and overall marketing plans.
You obtained a certificate in Digital Communications in 2012 before returning to Sheridan this past year. What brought you back?
I enjoyed studying at Sheridan before because I felt the professors and the course content was relevant and gave me hands-on experience. So when I decided to pursue a career change, I wanted to return to Sheridan because I trusted the college and the level of experience that I will gain to help me as I navigate a new career in Marketing.
What were some of your highlights during your time at Sheridan?
One of the highlights was definitely finding out I won the 2020 Virox Technologies Leadership Award. It was completely unexpected and I was truly humbled. I also really enjoyed working with local businesses as part of my group projects. It gave me real-world experience that I really value.
What was a lesson or piece of advice have you learned at Sheridan that you've been able to incorporate into your career?
I learned that marketing is an ever-changing discipline and it is important as a marketer to continuously learn and be flexible. I have definitely seen this play out in my current role and knowing that made me feel more prepared.
Any advice for current students?
It may be a time with a lot of uncertainty and it is normal to feel anxious, but never forget the value that you can bring to any room you walk into.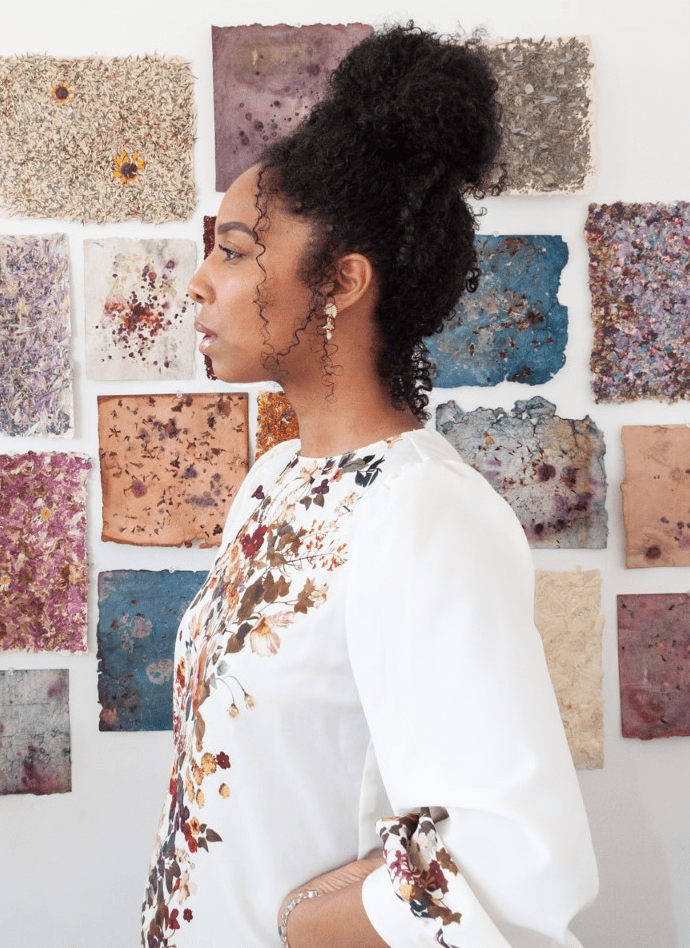 Stephanie Singh
Craft & Design – Textiles
At Sheridan: Stephanie earned accolades for her textile work, including the Surface Design Association Award and the Excellence in Surface Design Award. Check out some of her designs on her website
What next? In September, Stephanie will begin pursuing her Interdisciplinary Master's in Art, Media and Design at OCADU. "It's going to be a very interesting way of learning during COVID-19, however, I am up to the challenge," she says. She's also working on setting up her own studio, and keeping her hands dirty working on paper making, natural dyes silks and a exploration of merging new materials of flowers and resin.
What brought you to Sheridan?
I choose to go Sheridan College because I wanted to be part of a diverse student body. My time at Sheridan allowed me to find opportunities for personal growth and development, not only academically, but also to expand beyond classroom knowledge. The faculty in the Craft and Design program are real artisans – real-world artist that know the ins and outs of the arts and craft world. The faculty is amazing. They are all very knowledgeable in their fields and have profound experience outside of academia and it shows. I wouldn't be anywhere else, I am happy I chose Sheridan.
You focus on the sustainable practices of natural dyes and plant matter to create surface designs – why was this focus important to you?
My practice with textile design is sustainability and using materials that are natural and come from the earth. I create surface designs (patterns) using plant-based material on various materials such as paper, fabric and a new material to me, resin. Nature is definitely my narrative and I connect natural materials within our well-being. I use plant matter and dyes to create a collection of pieces that interact with the human psyche to allow my viewers to engage their sense of touch, smell and sight. Whether it is laminating pressed flowers in sheets of paper pulp, eco-printing plant material on silk fibres and/or preserving delicate encased florals on tiles, I want to allow individuals to engage memorable past experiences with nature. Nature is often overlooked, and I want my viewers to be in the moment with my pieces and allow a moment of memory to strike and remember that we are all apart of the same circle, a circle of life.
What would you tell your past self, as a student starting your first day at Sheridan?
I would definitely tell my past self to not be afraid of making mistakes –"Our failures often lead to our success." Don't be afraid of coming out of your comfort zone, allow change in trying something new.
Samantha Petrovic
Practical Nursing
At Sheridan: While at Sheridan, Samantha completed a coveted practicum at the Darling Home for Kids – Ontario's first paedriatric hospice and Canada's only paediatric organization offering respite, residential and hospice services.
What next? Samantha hopes to work in a resource team in a hospital. This will give her the chance to see which unit best fits her skills, as she completes schooling for the Registered Nurse program.
Why did you decide pursue practical nursing at Sheridan?
I have always wanted to pursue an education in the health care field. I had heard that Sheridan's nursing program challenges you and aids in preparation for the CPNRE exam.
During your time at Sheridan, you completed a practicum at the Darling Home For Kids – what did the experience teach you?
While completing my last clinical placement at The Darling Home For Kids, it really taught me to always have an open mind and that communication comes in all sorts of forms. The kids and staff I met really taught me more about myself as a person and a future nurse. They have really changed my life for the better.
What advice will you take with you after Sheridan?
Some advice that has stuck with me and I will take with me into my future career is about stress management. Nursing is a stressful environment, so I needed to learn how to work with it. I used to have a hard time controlling my stress. However, from advice throughout my time here, I have learned ways to take the stress I have and use it to my advantage.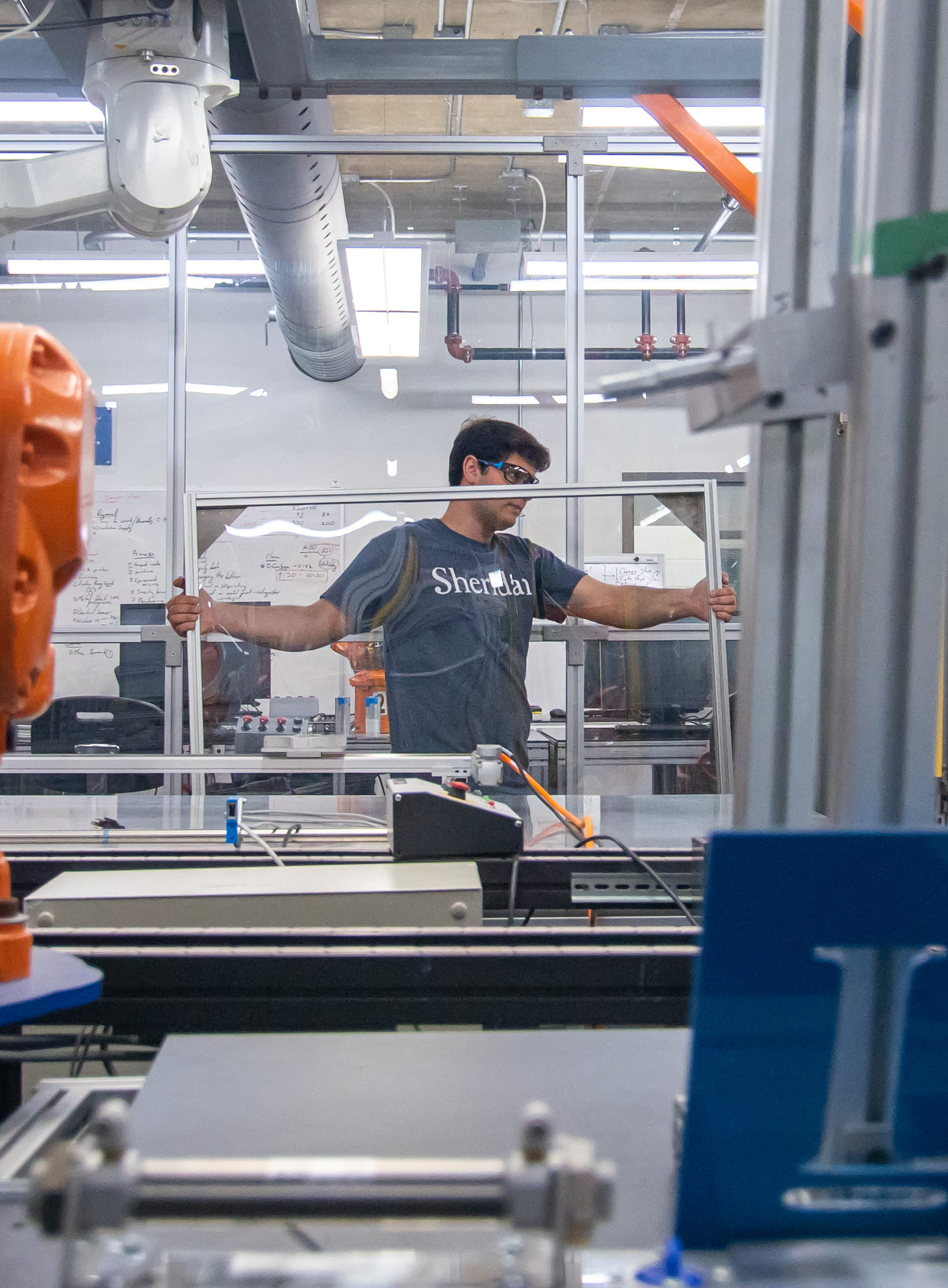 Ramzy Ganady
Electromechanical Engineering Technology
At Sheridan: Ramzy joined Sheridan's Centre for Advanced Manufacturing and Design Technologies as an Applied Research assistant in his second year. Over the past few months, he's helped in a number of CAMDT initiatives related to COVID-19, including the creation of PPE equipment for frontline healthcare workers.
What next? Ramzy is continuing to work at CAMDT, which most recently announced a new partnership with Coca-Cola to fabricate protective cashier shields for Ontario small businesses.
What first drew you to Sheridan?
What drew me to Sheridan is their commitment to hands-on learning. I am a very hands-on person and I learn by doing, so it was only natural to pick an institution that values that type of learning and strives to make that happen.
What were some of your highlights during your time as a student?
Being a Resident Advisor was truly life changing for me. I was a very reserved person and taking that responsibility forced me to burst out of my bubble and be able to improve other student experiences and make a lot of friends. In addition to being a resident advisor on residence, I was able to join the Centre for Advanced Manufacturing and Design Technologies (CAMDT) at Sheridan as an Applied Research Assistant in my second year. That helped me apply the knowledge I've gained from the classroom to real world problems that industry partners bring to Sheridan. This has really complemented my education journey at Sheridan.
You've been able to play a part in CAMDT's initiatives during the COVID-19 pandemic – what does it mean to you to be able to play a part in these initiatives?
COVID-19 has disrupted everyone's lives one way or another. I always try to help and find solutions as much as I can, but I am not a health expert, so when I was told that I can help address PPE shortages I was eager to return to work in full swing to tackle this issue.
The most satisfying aspect is seeing the joy on long-term care workers faces when I drop off the PPE that they need in order to stay safe while working.
---
Written by: Meagan Kashty, Digital Communications Officer at Sheridan.