Seven Sheridan Alumni contend for Premier's Awards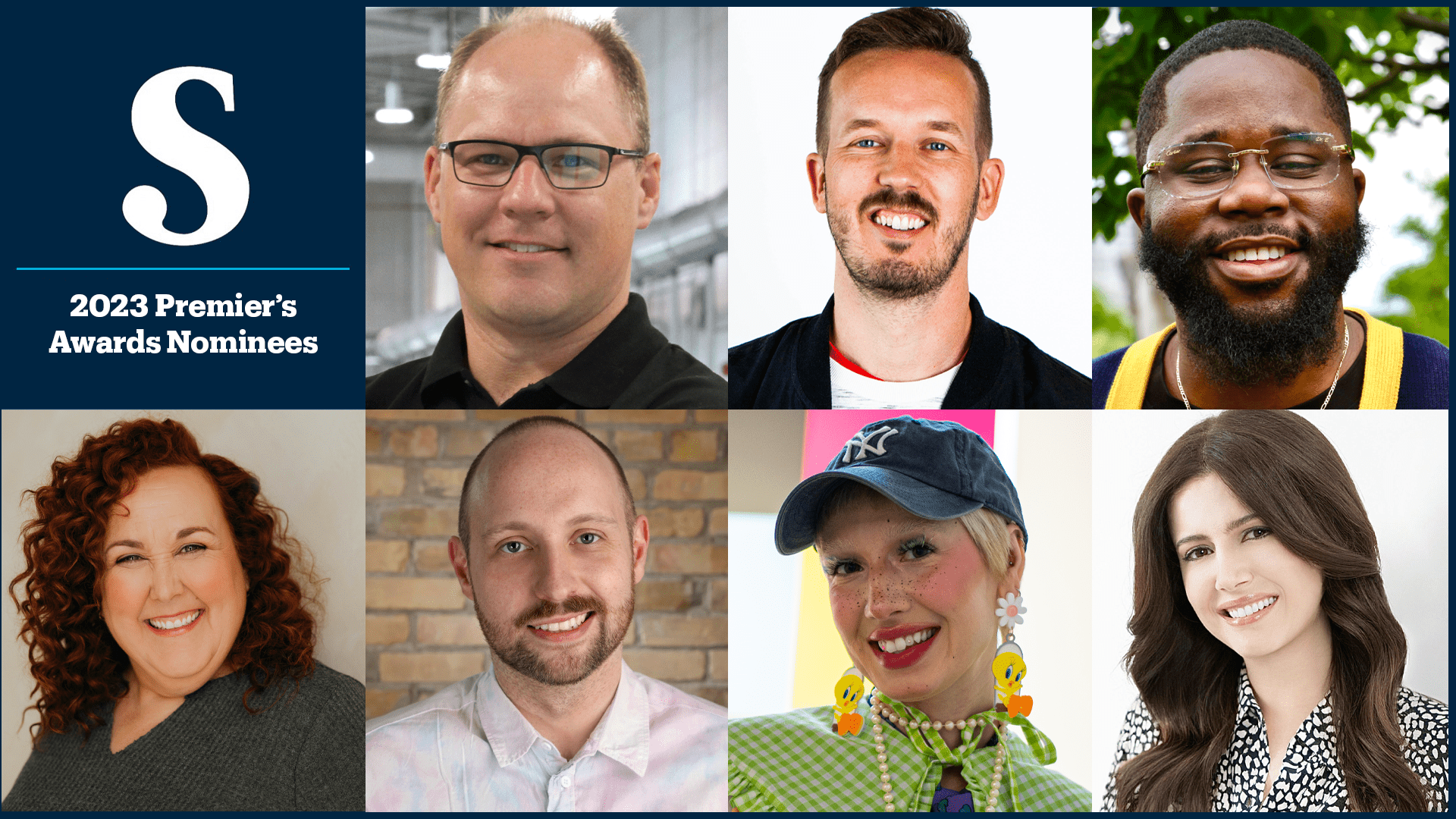 Seven Sheridan graduates, each from different programs and disciplines, have been nominated for the prestigious 2023 Premier's Awards. The nominated alumni are contending for awards in categories that align with their distinguished careers, such as the arts, community services, health sciences, business and technology.
The awards ceremony, which will be held at a gala in downtown Toronto on November 27, has been presented by Colleges Ontario every year since 1992. Their purpose is to recognize one winner in each of the competitions categories, celebrating the important contributions that graduates of the college sector make within Ontario and throughout the world. Sheridan alumni have taken home an award 18 times. This years Sheridan nominees are:
For the category of Health Sciences, Dane Griffiths (Social Service Worker '09) has been nominated for his work as the former Director of the Gay Men's Sexual Health Alliance (GMSH). Through his passion for social work and a never-ending drive to help his community, Griffiths and his team worked tirelessly to produce sexual health resources to improve the health of 2SLGBTQ+ people in Ontario. Their most recent work includes creating policy and best practices on the provincial level during the Mpox outbreak of 2022.
---
Darrell Keezer (Marketing '05) has been nominated in the Business category for his notable career as the CEO and Founder of Candybox Marketing, a digital marketing agency that has not only been named one of Canada's Fastest Growing Companies, but is consistently ranked as one of the list of best places to work in Canada. Keezer is a thought-leader in his field, with thriving podcasting and keynote speaking careers, as well as two published books.
---
In the Technology category, Dr. Helen Papagiannis (Interactive Multimedia '02) has been nominated for her trailblazing work within the world of Augmented Reality (AR). Dedicating the last two decades of her career to this ever-budding technology, her work as a world-renowned researcher, designer, published author, consultant and keynote speaker has cemented Papagiannis' status as a trusted authority on immersive technologies.
---
For the category of Apprenticeship, Kris Girdauskas (Tool and Die Maker Apprentice '02) has been nominated for his success as the founder of Re-Strike Machine and Tools Inc., a business that provides precision-machining services to a wide range of industries, from food and beverage to aerospace. Starting humbly as a sole proprietor, Girdauskas steadily built both a successful business and a name for himself as a leader in the tool and die business solely on his college education.
---
In the Recent Graduate category, Sara Camposarcone (Visual Merchandising Arts '18) has been nominated for her unique approach to fashion vlogging. With nearly two million followers across multiple platforms, it is not just her eye-catching bold and colourful style that keeps viewers coming back for more. Her playful and fun aesthetic, called sustainable maximalism, combines vintage clothing with eco-friendly designers, making it a responsible art form that she says garners an overwhelmingly positive response online. People across demographics feel empowered to wear what makes them feel confident through Camposarcone's content.
---
For the category of Creative Arts and Design, Sharron Matthews (Theatre Arts Performance '89) has been nominated for her 30-year career in theatre, television and blockbuster films. On stage, she has appeared in Les Misérables, and Joseph and the Amazing Technicolour Dreamcoat, while her film credits include Mean Girls and Cinderella Man. Her more recent roles in television include all four seasons of Frankie Drake Mysteries and Apple TV's Five Days at Memorial. In addition, she is also a trailblazing cabaret performer, touring the world and serving as a mentor to future cabaret artists.
---
In the Community Services category, Travonne Edwards (Child & Youth Care Worker '14) has been nominated for his important work as both an Assistant Professor at Toronto Metropolitan University and a PhD candidate at the University of Toronto researching overrepresentation of Black families in Ontario's child welfare systems. He rose from experiences of anti-Black racism to become a transformational leader, using his studies to improve the lives of Black youth navigating the child welfare system. His work has been recognized with many prestigious awards and fellowships and has helped support frontline practitioners and policy makers in decisions to support Black families.
---
In addition to the nominated alumni, comedian, television host and corporate emcee James Cunningham, a 1996 alumnus of Sheridan's Theatre and Drama Studies program, will once again host the awards.