Sheridan first in Canada to invest in pair of innovative nursing education technologies
Sheridan is the first Canadian postsecondary institution to invest in two technologies designed to enhance the learning experiences of nursing students and simulate real-world scenarios.
Mixed reality anatomy software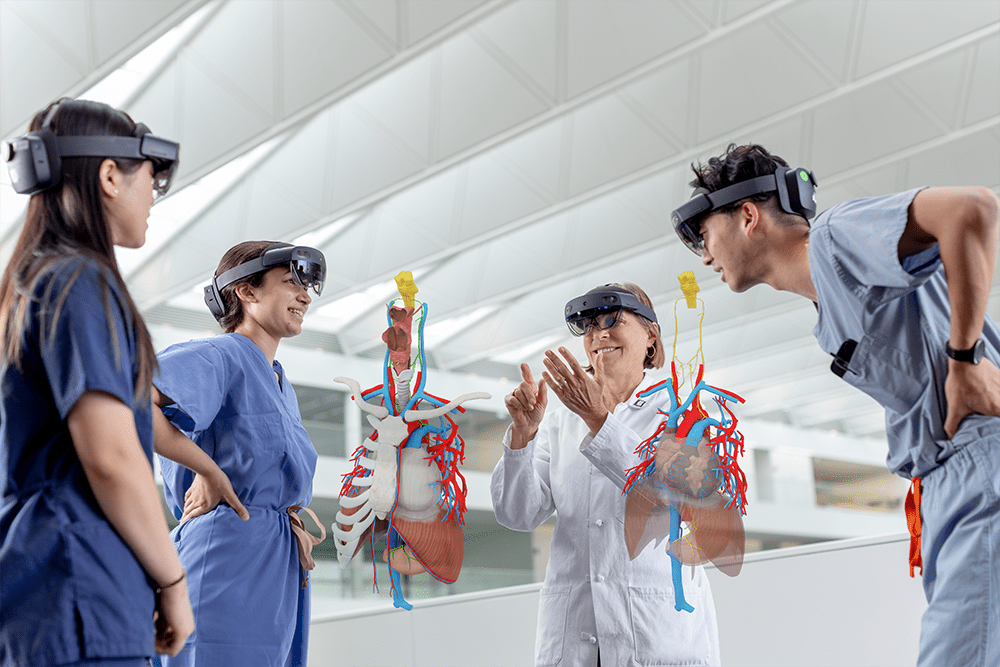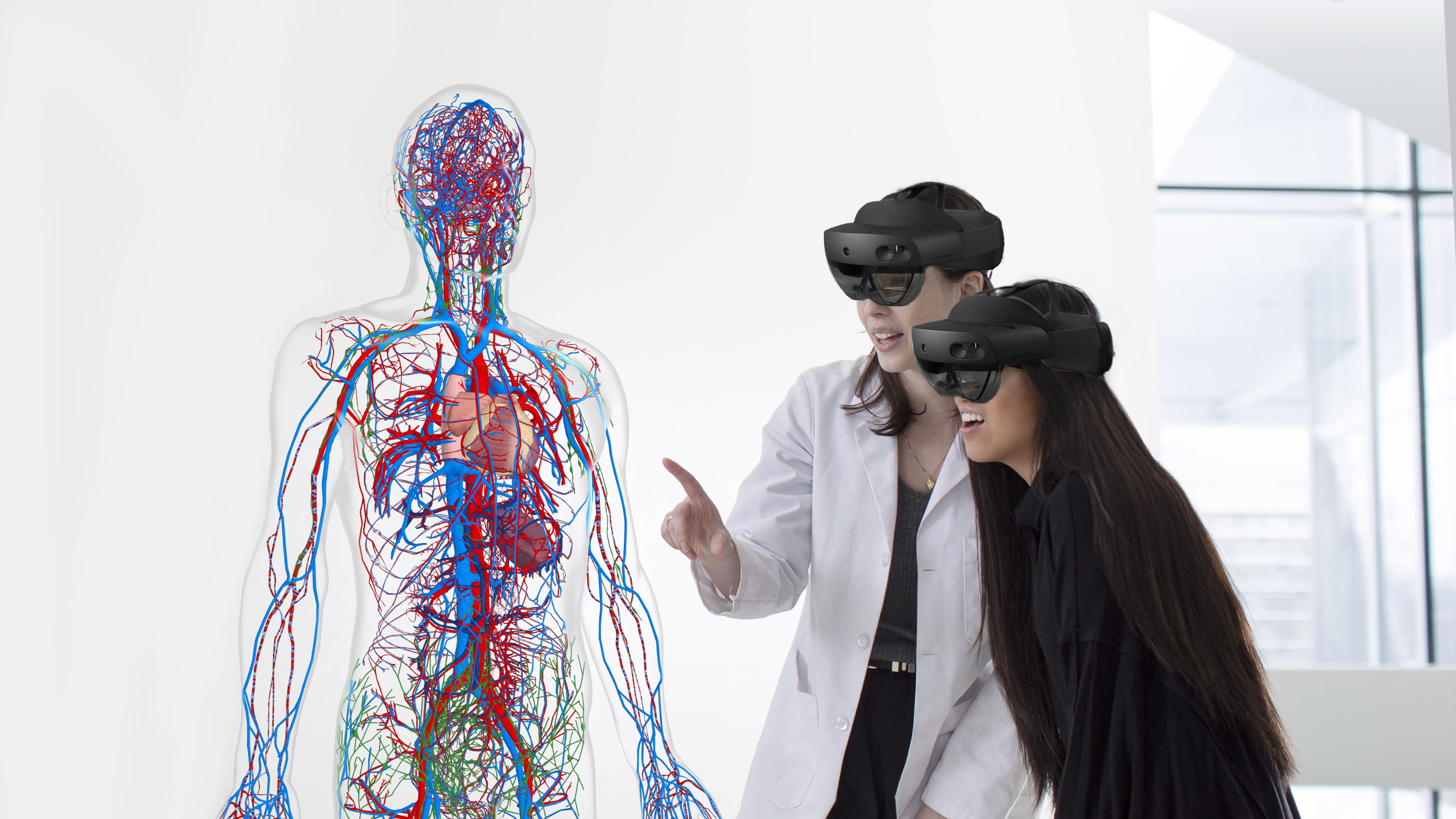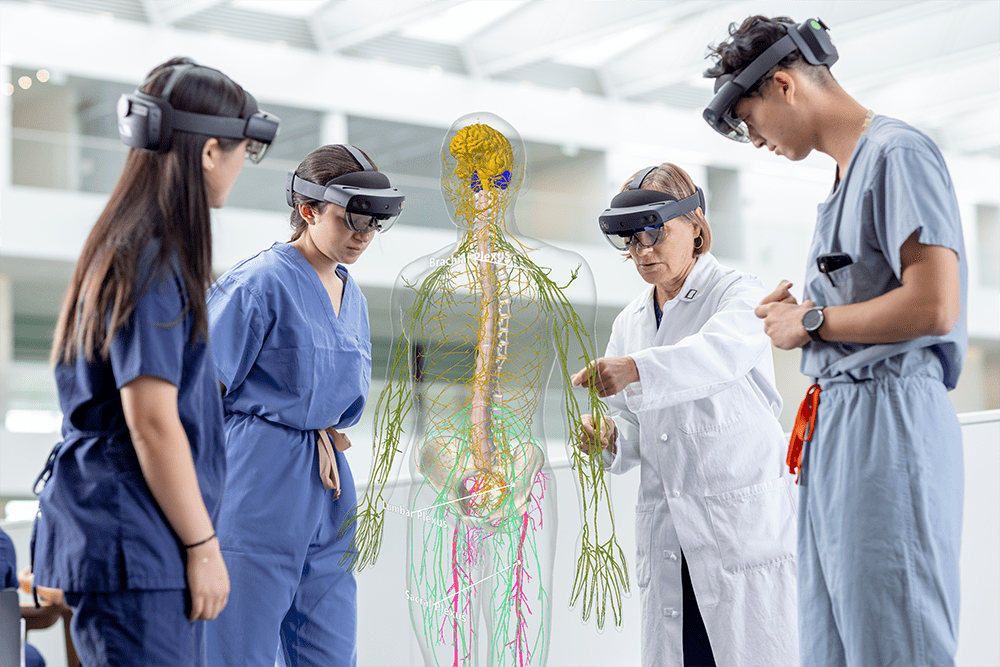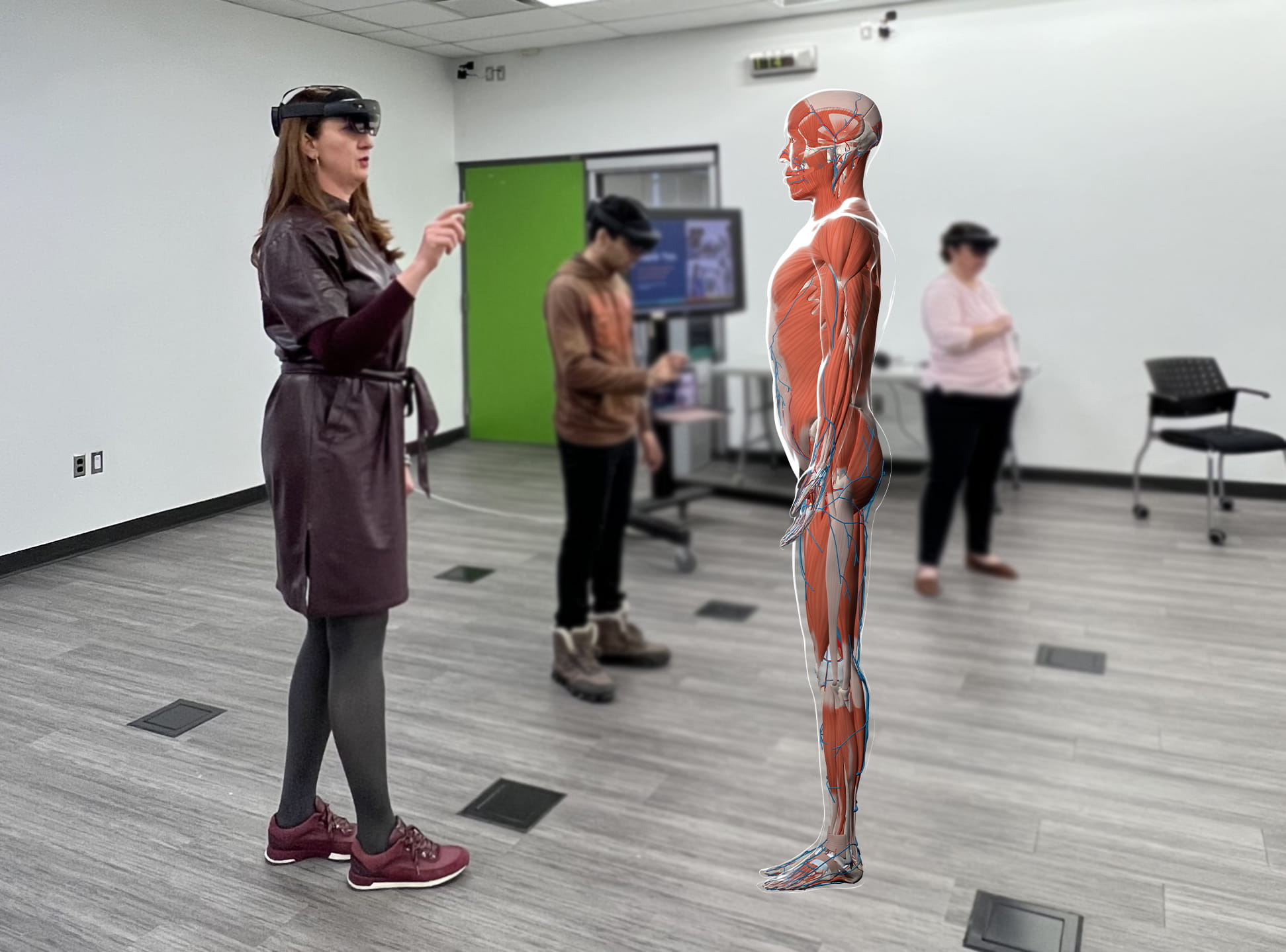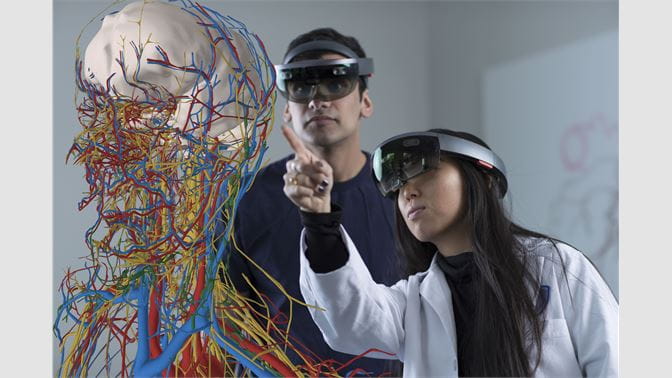 HoloAnatomy Learning Platform
has been integrated into curriculum of the
Practical Nursing diploma
, the new
Honours Bachelor of Sciences — Nursing (BScN) degree
and several other programs in Sheridan's Faculty of Applied Health and Community Studies (FAHCS), including the
Athletic Therapy
,
Kinesiology
and
Osteopathy
degrees. HoloAnatomy's 3D mixed reality software uses holographic imagery to display structures and systems in the body — including difficult-to-see anatomy such as the diaphragm, nervous and circulatory systems — to better support students in challenging courses such as anatomy and physiology.
In addition to engaging learners through the ability to move, collaborate and interact with each other, HoloAnatomy provides a more sustainable alternative to the use of cadavers (dead bodies students dissect to learn anatomy, identify disease sites and determine causes of death), which are extremely costly to house and preserve.
Defibrillator simulator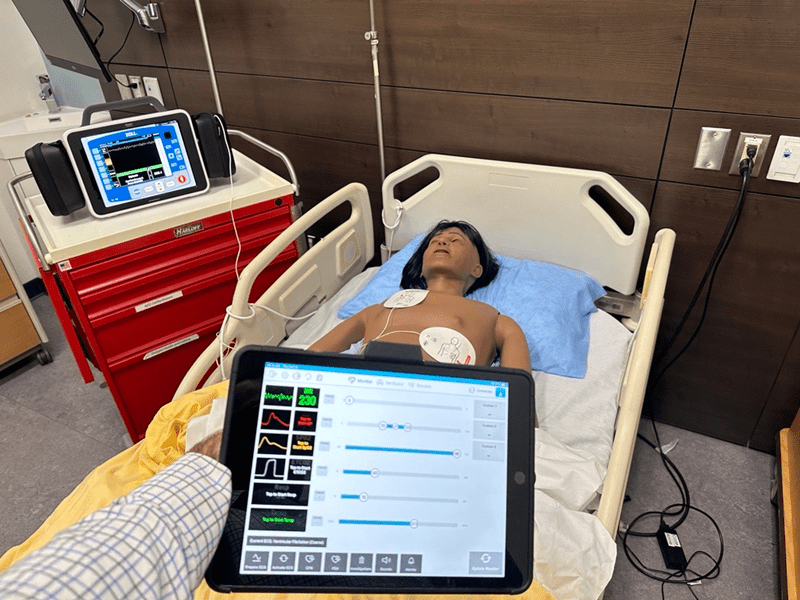 Monitor by Laerdal, a defibrillator simulator that also serves as a patient monitor and ventilator, will be used by BScN students. Learners will be able to measure real-time feedback via quality cardiopulmonary resuscitation (QCPR) technology, react to changes in vital signs, interpret electrocardiogram (ECG) readings, perform defibrillation and pacing, and practice basic skills needed to operate a ventilator.
"This technology provides us with machines that our students can practice on to see what a real waveform (depicting the flow of current during a defibrillation shock) looks like, rather than instructors simply drawing one on a board," says Humberto Laranjo, Operations Manager of Sheridan's Nursing Lab.
'Just the beginning'
The investments in HoloAnatomy Learning Platform and Monitor by Laerdal are the latest additions to a nursing lab that is modeled after a real hospital ward, featuring high- and low-fidelity simulation mannequins that can be programmed to display various symptoms. Students are also able to develop their clinical reasoning, decision-making and communication skills through the use of UbiSim virtual reality software that simulates first-person experiences caring for patients in hospital rooms.
"What we're doing today is just the beginning," says Dr. Michael O'Leary, Dean, Faculty of Applied Health & Community Studies. "When Sheridan makes bold statements about innovation and creativity, we're serious about it."
HoloAnatomy Software Application photos courtesy of Case Western Reserve University.