Powering the Pan Am/Parapan Am Games
Alumni in the spotlight and behind the scenes
Sheridan alumni were part of the action at the TORONTO 2015 Pan Am /Parapan Am Games this summer. From athletes and therapists, to organizers and artists, here's a look at some of the graduates whose work brought the Games to life.
---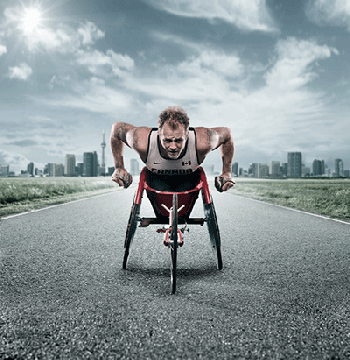 Josh Cassidy
Wheelchair Racer, Parapan Am Athlete, Paralympian
Two-time Paralympian and Canadian record-holder Josh Cassidy put forth a sterling performance, winning three silver medals in the 800m, 1500m, and 5000m events at the Parapan Am Games. He holds the record for the fastest marathon ever, a title he earned at the 2012 Boston Marathon. The 2009 Bachelor of Illustration graduate is on a mission to continue winning medals and inspire future athletes to reach for the stars.
"It's not just the competition that defines you. It's what you're doing day in, day out, for the week, the month, for years," said the wheelchair racer who also counts a London 2012 marathon among his many wins.
Read about what motivates Cassidy to push the limits.
Follow Cassidy on Twitter: @JoshCassidy84
---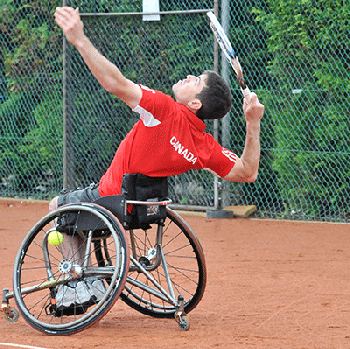 Joel Dembe
Wheelchair Tennis Parapan Am Athlete, Paralympian
Joel Dembe took home the bronze medal in doubles play at the Parapan Am Games in August, a first for Canadian wheelchair tennis. He is the former No. 1 ranked wheelchair tennis player in Canada and a London 2012 Paralympian. In 2011, Dembe was named Canada's Male Wheelchair Athlete of the Year. After earning a Sports Management degree, he graduated from Sheridan's Marketing Management program in 2008.
In Fall 2015, Dembe retired from wheelchair tennis and joined the #RBCOlympians program where he will focus on marketing and sponsorship.
Follow Dembe on Twitter: @joeldembe
Watch video below and find out what makes Dembe #PARATOUGH
Dembe makes a case for the Parapan Am Games in Abilities Magazine.
---
Amanda Braddock, a student in Sheridan's Human Resources Management post-grad program, was one of six women on Canada's weightlifting Pan Am team.
---
Former Sheridan Bruins stars Molham Babouli and Raheem Edwards showed their prowess on the soccer field as part of the Canadian team. Now players with Toronto FC's second team, the duo was instrumental in Sheridan's 2014 national soccer championship win. They were among six Toronto FC players on the Pan Am team. See the full roster here.
---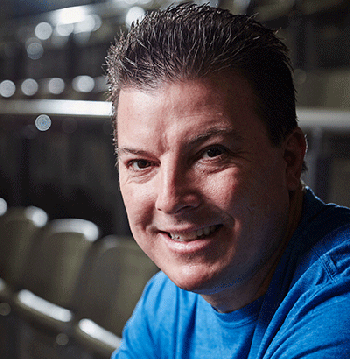 Warren Sawkiw
Athlete Advisory Council TORONTO 2015
1988 Canadian Olympian, Baseball
Warren Sawkiw knows the pressure of athletic competition at the highest levels. He played professional baseball for nine seasons with the Detroit Tigers, Toronto Blue Jays and the Chicago White Sox. A five-time veteran of Canada's Men's National Baseball Team, Sawkiw represented Canada at the 1998 Seoul Olympics. He was CBC's lead baseball analyst during the 2004 and 2008 Olympic Games. He sat on the nine-member Athlete Advisory Council TORONTO 2015 tasked with shaping programs to enhance the athlete experience. "We helped provide better ways for athletes to communicate with their home country and see the best that Canada has to offer at the same time," explained Sawkiw, National Sales Manager for HP Canada.
Sawkiw wore many hats during the Games, including that of Mayor of the Pan Parapan Athletes Village. As an athlete's council ambassador, he assisted at media announcements and medal ceremonies. Sawkiw also had the honour of being the Baseball / Softball Venue Torchbearer.
To those critical of spending money on bringing the Games to Toronto, he has this to say: "We are investing in the future of our athletes and our communities through these Games. It's well worth it."
Sawkiw graduated from Sheridan's former Information Technologies Professional Internship program in 1999. Follow him on Twitter: @warrensawkiw
Sawkiw shares his excitement about the Games.
---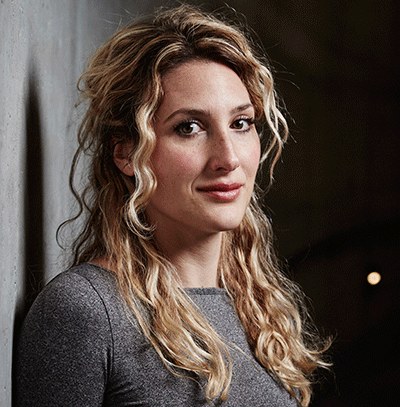 Meaghan Ogilvie
Commissioned Artist, PANAMANIA
Meaghan Ogilvie was one of 27 artists commissioned by PANAMANIA, the TORONTO 2015 arts and culture festival. PANAMANIA represents Toronto's best in arts and culture during the Pan Am/Parapan Am Games. She joined high profile artists including Robert Lepage and Ed Burtynsky who have created new works exploring themes of water, immigration and identity. The award-winning 2003 Applied Photography graduate's series Requiem of Water was unveiled on July 13 at Toronto's Brookfield Place.
There are many things that excited Ogilvie about this exhibition which is influenced by the teachings of the Anishinabek People, "but mostly it's been the opportunity to learn from indigenous communities," she said. "I've met the most interesting people who have embraced this project and its message."
Her work has been getting lots of attention with features in The Globe and Mail, Chatelaine and more. Check out The Globe article here.
Follow Ogilvie on Twitter: @meaghan_ogilvie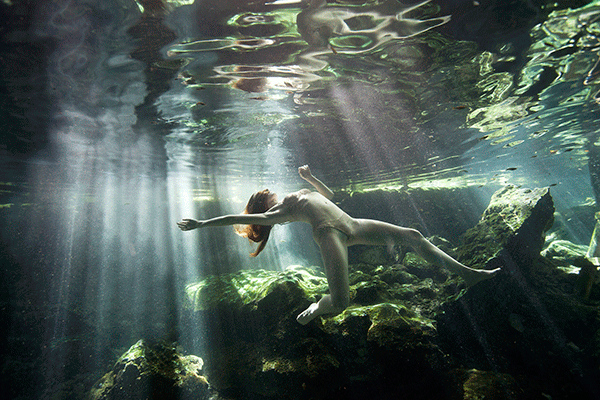 ---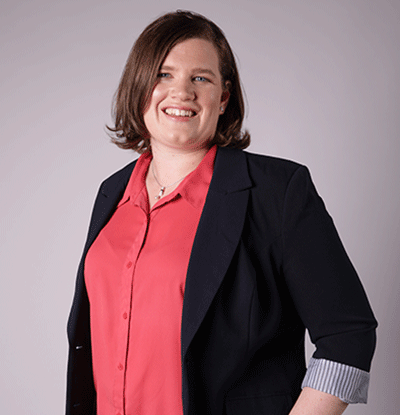 Amanda Fleet
Production Coordinator, Opening and Closing Ceremonies
"I acted as an information hub for the various departments and production teams, as well as partners and sponsors who worked to ensure the four ceremonies came to fruition," explained Fleet, who holds a Theatre Arts – Technical Production diploma (2005) and a Project Management certificate (2013). A daunting task, considering the many moving parts involved in such a project. Among the highlights was a one-time opening show by Cirque de Soleil. With a decade of experience as a freelance technician, Fleet was well equipped to handle the job which she is enjoying despite the pressure. "Being a part of the Ceremonies team was an exciting and rewarding role, not only because of what I learned each day but because I was contributing to something that will become part of Toronto's, Ontario's and even Canada's history."
---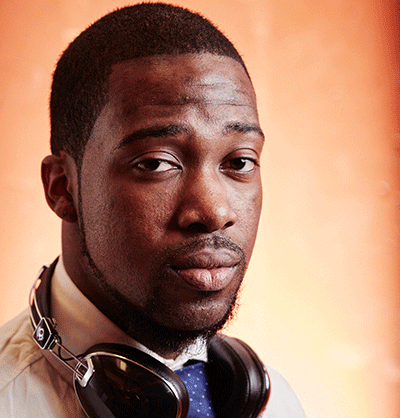 Jahrobee Dean
Volunteer Recruitment Representative, College and University Engagement Program Volunteer
Dean's involvement with TORONTO 2015 goes back to the One Year Countdown Celebration at Toronto's City Hall in July 2014. That stint led to positions in volunteer recruitment centred mainly on youth. Since the PanAm Games requires 20,000 volunteers, his job was an important one. Dean also helped find volunteers for the Toronto 2015 Youth Summit which provides personal growth opportunities for young people.
"Pan Am student volunteers had the chance to gain work related skills and network with others who have the same interests," said Dean, who graduated from the Business Administration – Marketing program in 2012. He is now an Account Service Representative for RMP Athletic Locker Inc.
---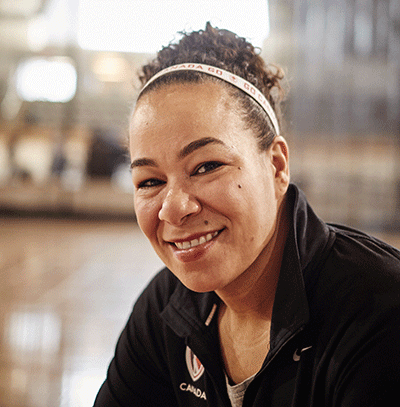 Amanda Halls
Certified Athletic Therapist, Outdoor Field Hockey Teams
Her Pan Am Games role was a natural fit for Halls who has been Head Therapist for Field Hockey Canada's women's indoor team for the past two years. Most recently, the 2002 Sports Injury Management graduate travelled to Germany with the Canadian team for the Indoor World Cup.
"It's my first Games of this magnitude and I fully immersed myself in the experience," said Halls, Director of Sheridan's Athletic Therapy Clinic for the past six years. "I think it's important to give back to the sporting community that has given me so much." Follow Amanda on Twitter: @astockley8
---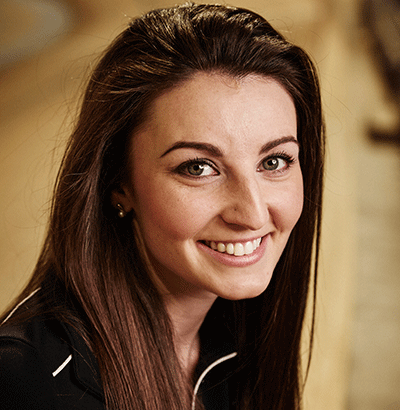 Nicole DiFilippo
Certified Athletic Therapist, Water Polo Teams
A therapist for Canada's Men's National Water Polo team, DiFilippo is also the Manager of Sheridan's Athletic Therapy Clinic. She holds a 2008 Bachelor of Applied Health Sciences (Athletic Therapy).
"This opportunity helped me grow as a therapist, not just through the experience of scheduling, organizing and implementation but also through working with other healthcare practitioners who are at the top of their game," said DiFilippo. "Volunteering my skills to support the advancement of athletes is something I'm passionate about."
More Sheridan Pan Am connections
Sheridan-trained athletic therapists have a long history of offering their expertise at top-tier sporting events. Listed left are just some of the alumni, faculty and staff who volunteered at the 2015 Pan Am/Parapan Am Games.
Several members of Sheridan's Bachelor of Health Sciences (Athletic Therapy) 2015 graduating class were also involved in the Games this summer. New graduates from the Police Foundations, Investigation – Public and Private, and Community and Justice Services programs provided security at Pan Am and Parapan Am events.
The Pan Am Games ran from July 10-26, followed by the Parapan Am Games from August 7-15.
Amanda Halls (pictured below) was one of the alumni who gathered at the Cisco Milton Pan Am/Parapan Am Velodrome late this winter. Pictured in top photo are clockwise from left: Meaghan Ogilvie, Warren Sawkiw, Amanda Halls, Nicole DiFilippo and Jahrobee Dean.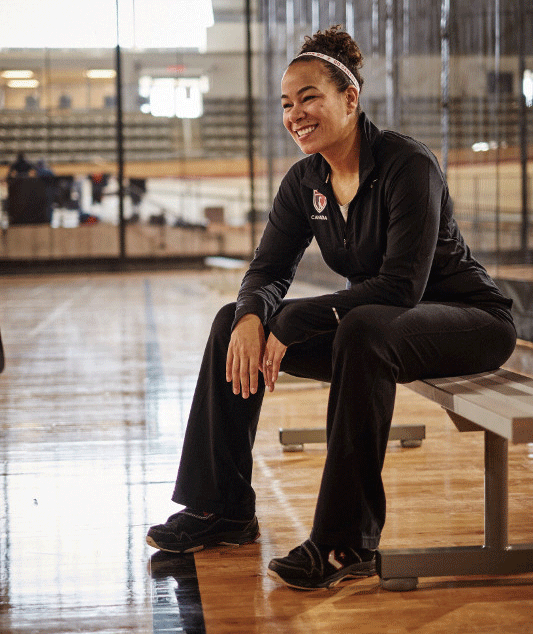 ---
Written by: Carol Hill, (retired) Editor, Ovation