Josh Cassidy holds the record for the fastest marathon ever, a title he earned at the 2012 Boston Marathon when he posted the fastest time ever for a wheelchair marathon - 1 hour, 18 minutes and 25 seconds.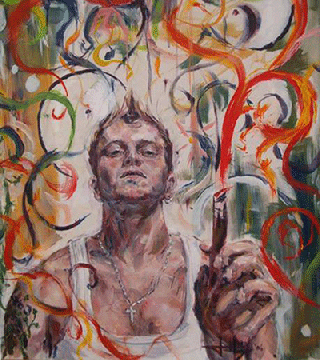 This August, the two-time Paralympian put the power behind that win and more when he won three silver medals for Canada at the Toronto 2015 Parapan Am Games. Cassidy was competing in the 800m, 1500m, and 5000m races, all held at the CIBC Pan/Parapan Am Athletics Stadium at York University. The Canadian record holder is no stranger to the rush of world competition, having participated in two Paralympic Games and two Commonwealth Games, winning bronze in the 1500 metre in 2010. Cassidy also won the 2010 London Marathon. Competing in this year's Games on home soil in front of family, friends and his country was a special moment for the wheelchair athlete. "I feel so grateful and excited to have had the opportunity to compete in a major games in Canada and even more thrilled that it was in my city!" said Cassidy.
"In one year, Cassidy will cover a distance equal to walking from Vancouver to St. John's 10 times."
Just as special is the legacy that the Pan Am/Parapan Am Games leaves for Toronto and the province as a whole, Cassidy added. "It is all about inspiring the future generation through athletics. Sport has truly changed my life, and showing children the opportunities available to them in sport - both at a professional and recreation level – is priceless." The oldest of 10 children, Cassidy was diagnosed with neuroblastoma cancer soon after birth. He conquered the cancer but it left his legs partially paralyzed forcing him to learn how to overcome obstacles at an early age. Never seeing the wheelchair as a hindrance, Cassidy was a natural athlete. "I love competing, and I love pursuing the most healthy and an active lifestyle. I believe anything is possible with passion, hard work and time."
Cassidy delivers this message to people of all ages as a speaker, inspiring audiences at community, corporate and charity events. Ongoing media coverage of his efforts – including a segment on CBC with Rick Mercer - which pumped up interest in Cassidy's quest for Parapan Am glory.
Preseason started earlier than normal this year for Cassidy who spent most of the winter in Australia preparing for these Games, as well as the Boston and London Marathons and Canada's National Championships. In the busiest part of the season, he trains up to six days a week, twice a day. In one year, Cassidy will cover 75,000 km, a distance equivalent to walking from Vancouver to St. John's 10 times.
"Obstacles are meant to be overcome. I believe anything is possible."

– Josh Cassidy
Training Day for Josh Cassidy: See and hear what it takes to be a top-tier athlete.
Cassidy knows that the career of an elite athlete is a relatively short one. Once the 30-year-old retires from wheelchair racing - likely following the 2016 Paralympics - he plans to ramp up his illustration career, his passion for art having never dimmed.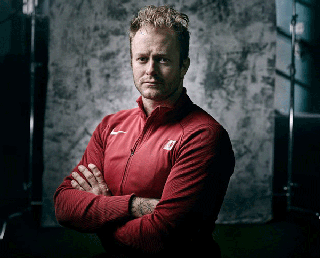 Cassidy will turn once again to his Sheridan training. A 2009 Bachelor of Illustration and 2004 Art Fundamentals graduate, he's thankful for the support Sheridan provided in those early years. "Juggling a demanding training regimen and heavy course load at Sheridan was difficult. The faculty helped me figure out how to achieve everything I wanted to, at full steam ahead."
The TORONTO 2015 Parapan Am Games run from August 7-15.
Follow Cassidy: @JoshCassidy84 | joshcassidy.com
There are wheelchairs and then there are racing wheelchairs: Check out how Cassidy is pushing the limit to go faster in this Toronto Star feature: on.thestar.com/1HOWGKp
Read about more alumni who made their mark at the Pan Am/Parapan Am Games.
Watch Rick Mercer try to compete with Josh Cassidy.