Trudeau's press secretary shares best practices with Sheridan PR students
Students in Sheridan's Public Relations – Corporate Communications post-grad certificate program got a chance to chat with Alex Wellstead, Prime Minister Justin Trudeau's press secretary about best practices in public relations.
Wellstead shared anecdotes and gave insights into how he deals with the day-to-day activities at his job as PM's press secretary. The session was organized by Sheridan PR professor and former provincial government communications director Gabrielle Gallant for the Issues and Crisis Management class.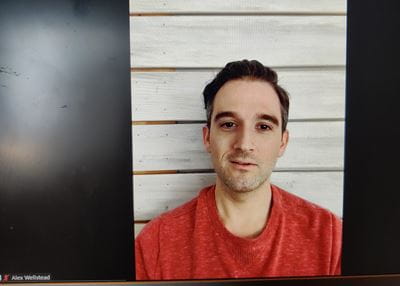 Wellstead touched upon many important issues that communicators face in today's fast-paced media landscape. He encourages students to take the time to fully understand an issue before dealing with it and finding a resolution.
"It means asking the right questions. It means asking stupid questions. You, as a communicator need to understand everything... That right away allows you to answer questions as they come," he says.
As recent grads, our first instinct is to move quickly to fix a problem. But Wellstead says that you don't want to fix an issue with band-aid solutions and keep coming back to it. Sometimes the most powerful course of action is to stay calm and focused on the end goal. This is especially important with systemic issues where there is a long history of oppression and discrimination to understand and take into account.
The job of a communicator is usually high pressure and can quickly lead to burnout. Wellstead says from personal experience that it is important to remember that no matter how important the work that you do is, "it is still work. It is not your life. It is not everything."
"It is important to find a balance between work and your own mental health and wellbeing. If you want to be good at your job, you have to make sure you're good mentally, physically, and able to do the work at hand," says Wellstead.
As parting remarks, Wellstead says that he has so much belief in younger folks as they are willing to take on the world. He asks students not to lose that and stay motivated, energized and be a positive voice.
---
Shivyoshita Sood is a student in Sheridan's Public Relations – Corporate Communications post-grad certificate program.
Pictured above right: Alex Wellstead, Prime Minister Trudeau's press secretary.