Individuals who are lucky enough to have a wall or floor adorned with a covering from Creative Matters are the owners of something unique — a piece created using the highest principles of design, production and humanitarianism.
Each rug and wall covering is the result of inspiration and workmanship that extends beyond the brick walls of the company's Toronto-based home office.
Creative Matters, a designer and creator of custom fair-trade floor and wall coverings, employs adult artisans who have perfected their techniques to the highest standards at mills in Nepal, Thailand, India, China, Afghanistan, Denmark and the USA. Even the core members of the Creative Matters team in Toronto are varied in their talents and creative influences, from hand weaving and knitting, to painting and photography.
It makes sense that Creative Matters President and Co-Founder Carol Sebert (Craft & Design - Fabrics '80) would build a company that places such high value on diversity and artistic expression. She remembers, at a young age, experimenting with everything from batik to macramé while finding her creative voice through textiles. These varied interests led Sebert to Sheridan, knowing its Craft and Design, Fabrics program also offered experience in areas such as screen printing, weaving and felt making, with students working alongside other creative disciplines such as glass blowing and ceramics.
After graduating from Sheridan, Sebert took on a gig working as a costume dyer at the Stratford Festival before moving back to Toronto to start her first job designing custom rugs. She then worked with another carpet company, designing program lines for India and China, before returning to working with interior designers in the custom rug business.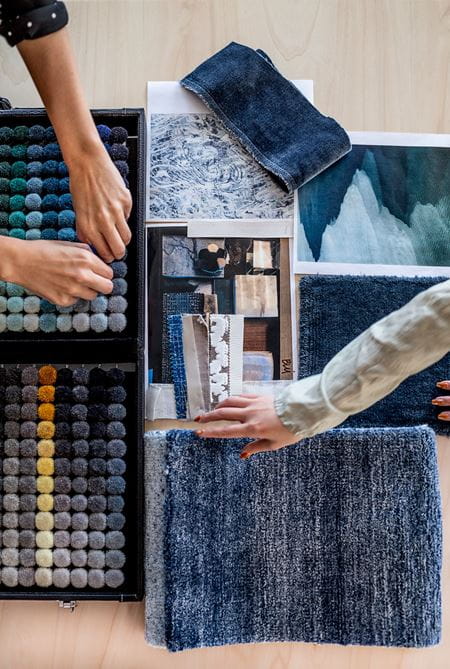 Matching colour poms and samples from Creative Matters' library. Photo by Andrea Gibson.
---
In 1988, Sebert joined forces with two fellow designers to launch Creative Matters. She says launching the company was a way to bring their unique vision for original, handcrafted floorcoverings to interior designers, architects and residential clients worldwide. "We saw there was an interesting opportunity in custom rugs in Canada that wasn't being explored to its full potential," Sebert explains. "My two partners and I had been in the carpet design industry for a number of years before establishing Creative Matters, so we were aching to make our own creative mark in the industry."
Sebert and her team began building Creative Matters by leaning on the industry connections they made over the years, while also learning the ins and outs of running a business. "It seemed that every challenge one could dream up, we encountered," she recalls. "We had to establish a market for our business, but none of us had a lot of business background, so we needed to learn about bookkeeping. We needed to find mills to provide the rugs, in the time before the Internet, which meant letter writing and talking to colleagues in the business who were willing to help."
However, Sebert says every hurdle inspired creativity and learning – essential skills for an entrepreneur.
Over its 30-year history, Creative Matters has hit countless milestones in the lead up to becoming one of the most renowned custom floor and wall covering companies in the industry. In 1997, the firm installed its first carpet for a Gucci boutique, leading the company to provide carpeting for Gucci International for the following 10 years. The team has worked with the government to design carpets for Canadian embassies around the world. Creative Maters has also collaborated with Canadian artists to interpret and develop artworks into 29 rugs for Canada House in London.
Throughout its success, Creative Matters has also reinforced its commitment to socially responsible business practices. As the first North American licensee of Label STEP, an international organization committed to promoting fair trade in the rug industry, the design firm is focused on the use of environmentally friendly production methods, improved working and living conditions for carpet weavers, and the elimination of abusive child labour in the carpet industry. This commitment to fair trade, along with the company's unique approach to design, has made Creative Matters a coveted employer for many Sheridan grads. Designer Ana Diosdado (Crafts & Designs, Fabrics '13) interned with Creative Matters as a student. "My time there opened my eyes to multiple applications of designs on all different kinds of carpet techniques," she says.
Creative Matters' continued commitment to fair trade caught Diosdado's attention. She says she kept an eye out for their projects and products for years before being able to join the company again in 2019.
The company's evolution also followed several industry shifts, including a switch from hand-drawn and hand-painted designs to digital design. "We transitioned our designers to use Illustrator and Photoshop and had a strict focus on computer generated design for a lengthy period of time," says Sebert, adding that they now balance hand-drawn and digital creations.
Creative Matters' evolution also saw a shift in ownership, with Ali McMurter and fellow alumna Ana Cunningham (Craft & Design – Fabrics '99) joining as partners and vice-presidents four years ago.
The company's growth has meant the team has been able to push the boundaries of what's thought possible in contemporary rug and carpet design and production, leading to some innovative problem solving.
For example, when ordering a 72' long runner from Creative Matters' mill in Nepal, the team realized the runner would be far too large to wash and dry in a regular facility. The solution? Hire a full-size soccer stadium for washing and drying.
Today, Sebert and her partners lead a team whose creations grace upscale retail stores, hotels, corporate officers, and residences in more than 40 countries. She counts Gucci, Dior, Tom Ford, Louis Vuitton, Christian Dior, Four Seasons (Nevis, West Indies) and Soho Grand (New York) among her clients. Before the pandemic, members of the team would take annual international trips to oversee production of complicated projects and grow relationships with their overseas' partners.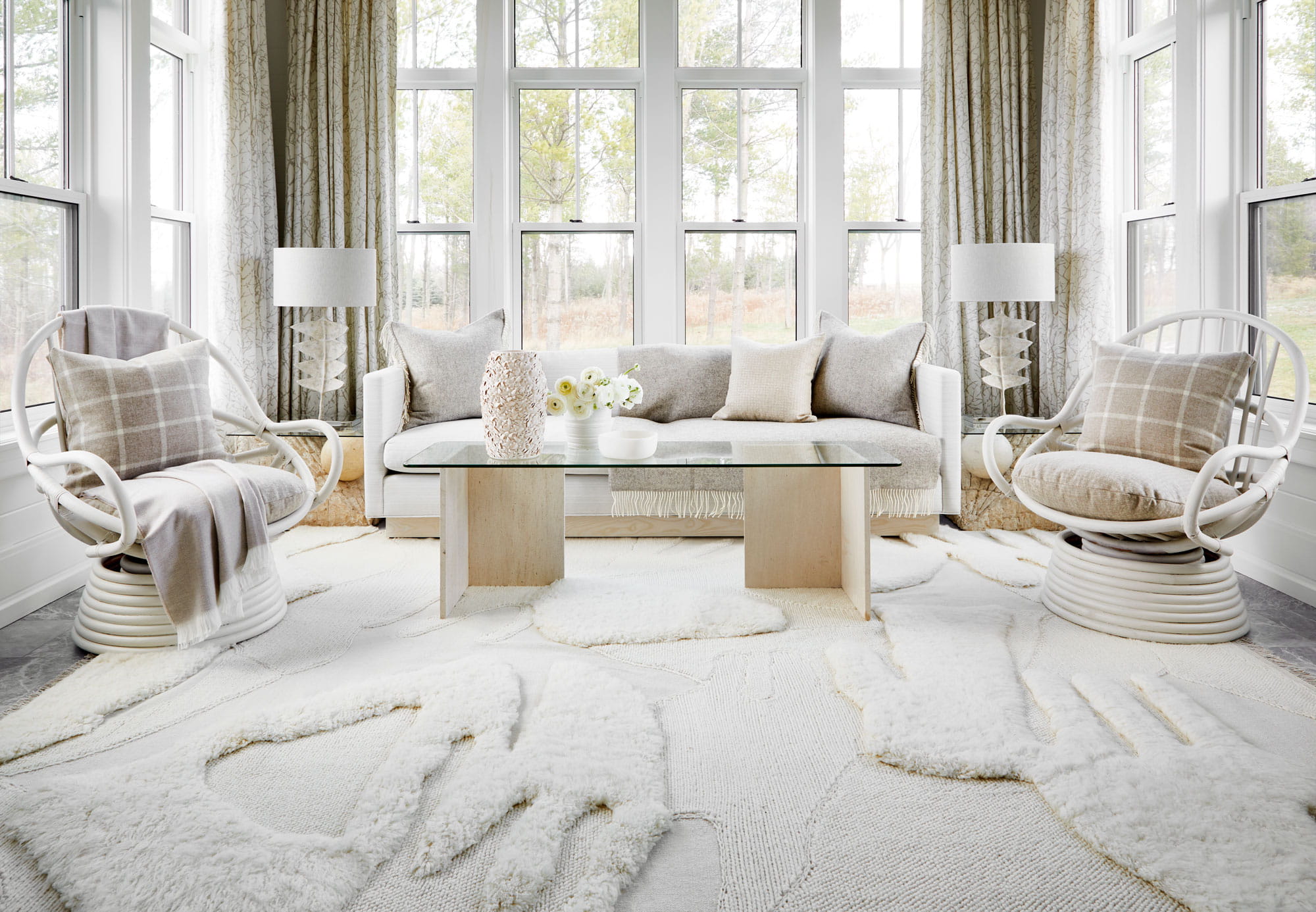 The Origin rug, from the recent Canadian Wool Collection for the Campaign for Wool, designed by Sarah Richardson with Sandra Ciganic-McKinney of CMI. Photo by Valerie Wilcox.
---
Sebert also feels a certain responsibility in training the next generation of designers, leading her to work closely with Sheridan over the years. Members of the Creative Matters team have come to campus to conduct portfolio reviews and conduct in-class presentations. Many students have completed internships and co-ops with Creative Matters, leveraging that experience into careers. "Our aim is to offer those who are keen for an experience to grow their interest in this field," says Sebert. "In return, we have amassed a talented design team, many of which are graduates from Sheridan College."
Senior designer Kayla Bortolotto (Craft & Design – Textiles '16), for example, has been with Creative Matters for nearly five years. She began as an intern, and today, is a senior level designer. In 2019, she had the opportunity to travel to Thailand to visit a Creative Matter's mill – an experience she likens to discovering treasure trove of knowledge that she will never forget.
Elsewhere, designer Mengting Shen (Craft & Design – Textiles '19) began at Creative Matters as an intern, where she enjoyed exploring colour, texture, material and traditional techniques. "Creative Matters is in line with my own design aesthetic and my interest in combining handwork and digital designs," she says. "I was excited to go back to Creative Deigns as a full-time designer to explore surface design while gaining experience within the industry."
Both credit Sebert for her mentorship and enthusiasm in providing her team with guidance and support.
"It helps to hear the experiences (Carol has) learned from throughout the years and being open about these experiences really gives us great guidance on what works," says Bortolotto. "She gets excited about everyone's accomplishments and values everyone's talents on the team."
Although much has changed over the past 30 years for Creative Matters, a few things have remained consistent: the company's love for design, its dedicated service to its clientele, and the continued development of products through their trusted mills and suppliers.
What first drew you to the world of fabrics and textiles?
Ana Cunningham (Craft & Design – Fabrics '99), Vice-President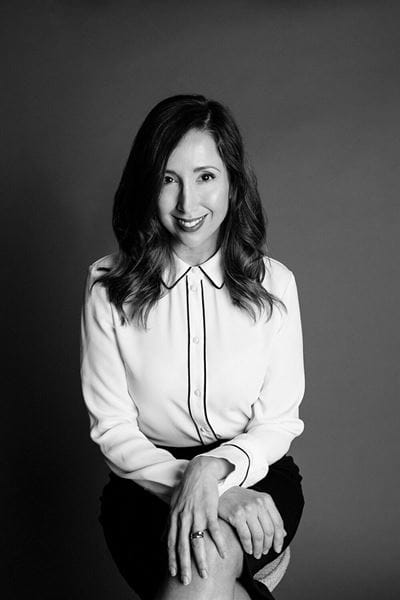 "My journey started long ago, taking a year off after graduating high school and deciding to spend some time in Ghana, West Africa. There, I was inspired by the bold and colourful batik and wax printed fabrics. Stopping at the fabric stalls at the local market was one of my favourite pastimes, learning about the patterns and how it was customary for each one to tell its own story. I fell in love with this notion which inevitably became the spark that initiated my fascination with textiles and design."
---
Ana Diosdado (Crafts & Designs, Fabrics '13), Designer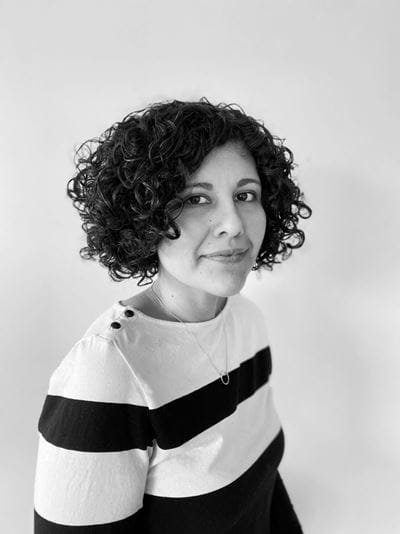 "When I was around seven, my mom made me a dress out our house curtains. It's a memory that to this day has stuck with me because it made me realize the transformative nature of textiles, and it showed me how we are always surrounded by that possibility in our daily lives. In my practice, textiles have come to show me how transformative textiles can be to an environment. Be it a wall covering in a house, a carpet in a hotel or a tapestry in an office, it shows the power textiles have of holding a space together and it's something I am glad to have taken the time to explore through my studies at Sheridan"
---
Mengting Shen (Craft & Design – Textiles '19), Designer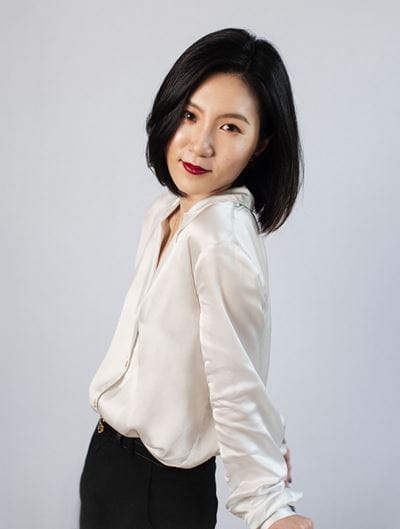 "The first memories I have about textiles were making Barbie doll dresses. My grandma used to take me to the tailor's store a lot when I was little. I always brought fabric scraps home with me and played around over and over again. Also, my grandma taught me to crochet cute little doll lace dresses. I think those experiences cultivated my interest in textiles. Then I was drawn to drawing and colour study, so that's why I decided to study textiles at Sheridan."
---
Kayla Bortolotto (Craft & Design – Textiles '16), Senior Designer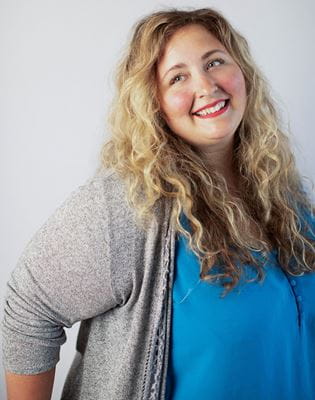 "My love for art drew me to Sheridan College where I spent six years submerged in the incredible world of art and design, working on a variety of creative projects and briefs and learning and developing the skills I knew I would be using in my career one day. In my third year at Sheridan, while in the Visual and Creative Arts program, I realized a certain theme in my work— interpretation of textiles and patterns. I realized that a lot of my work was shaped around designing the surface beauty of something. The next three years spent at Sheridan in the Craft and Design, Textiles program gave me the 'I love this every time I do it' moment. Combining my design skills, passion for art and the opportunity to have it come to life on a tactile product motivated me. Creative Matters answered that call for me after graduating, and I'm grateful it did at the beginning of my career."
---
Top image: The Creative Matters team gathers for a group photo during its 30th anniversary trip to New York City. Photo by Andrea Gibson.