Chris Williams: Oscar winner for Big Hero 6
Chris Williams: Oscar winner for Big Hero 6
Congratulations to Chris Williams on winning the Best Animated Feature Film Oscar for Big Hero 6! The film picked up the top award at the Oscar ceremony on February 22, 2015 in Hollywood, California.
Big Hero 6 centres on the special bond that develops between Baymax, a plus-sized inflatable robot, and prodigy Hiro Hamada. Williams joined forces with director Don Hall on the film which was adapted from a Marvel comic title.
Like so many acclaimed animators, Chris Williams was a fan of comic books growing up. But the traditional superheroes didn't appeal to him as much as the more lovable, guileless characters you might find in a Disney movie.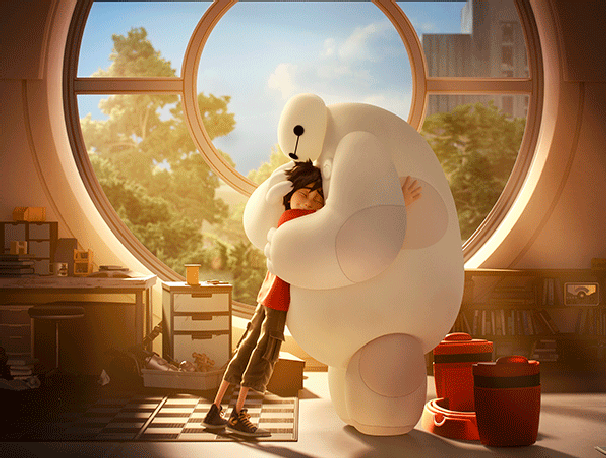 Characters like Baymax, the kind-hearted hero of the Disney feature film Big Hero 6, directed by Williams. Enticed by the opportunity to give life to the robot Baymax and his young friend Hiro, Williams joined forces with director Don Hall on the film which was adapted from a Marvel comic title. The results speak for themselves, as Big Hero 6 is among the 2015 Oscar contenders for Best Animated Feature.
Williams' points to a childhood love of early Disney films as a major influence on his life's work.
"The characters in those great movies – Bambi, Dumbo, Pinocchio – they all share a sweet goodness. That really struck a chord with me and set me on a lifelong path. I made it my mission to imbue Baymax with that quality," he explains.
No doubt the heart and humour in the relationship between Baymax and Hiro played a strong part in the critical and audience attention that Big Hero 6 has attracted. In addition to the Oscar win, the film received a Golden Globe nomination and was up for animation's top honour, an Annie Award for Best Animated Feature.
Watch the Big Hero 6 trailer here
This was Williams' second trip to the Oscar ceremony, six years after his nomination for Bolt. Although making the Oscar list for the first time in 2009 was a thrill, this latest nod has special significance, he says.
"It means that much more because of how impressive the other nominated films are. They are all made by very talented people who have taken on challenging material. I am also very excited that the other two nominees are Canadian and from Sheridan. There's a lot of camaraderie and respect among us," says Williams who grew up in Waterloo, Ontario.
It was there that Williams followed his passion for drawing to earn a bachelor of fine arts degree at the University of Waterloo before enrolling in Sheridan's animation program. Just shy of completing the full program, he was hired in 1993 by Disney when the studio's recruiters visited the college. However, Williams credits Sheridan with launching him on his animation career. "My respect and love for animation took root at Sheridan. I can't say enough good things about my experience there," he says.
Williams' bond with fellow nominee Dean DeBlois (How to Train Your Dragon 2) goes back to their first days at Disney in Los Angeles when they worked together on Mulan. "We have been close friends ever since. It has been great fun doing the awards show circuit together, along with Graham who we've gotten to know better." (Graham Annable is nominated for The Boxtrolls.)
"There's a lot of camaraderie and respect among us."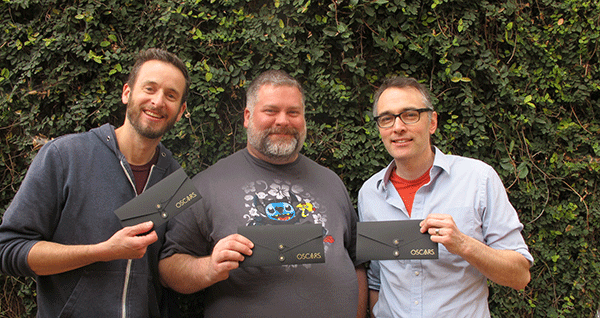 Williams believes that the camaraderie and collaboration inherent in the animation industry overall is behind this year's strong field of Oscar contenders, and that success comes to those who are generous with their ideas and time and support.
In the case of Big Hero 6, the film wouldn't be recognized without the talent of the very passionate people behind it, he says. Talent that includes many Sheridan alumni such as Mitchell Counsell, a character technical director on the film. "It's the directors' job to take the incredible creative energy of the crew and focus it on the same goals. It is really all of that energy that makes the movie great," Williams adds.
"It has been an exciting ride and I'm looking forward to getting back to the studio and doing what I love."
More about Chris Williams' Oscar Win!
Photo at the top of page courtesy Walt Disney Animation Studios
---
Written by: Carol Hill, (retired) Editor, Ovation