Seven Sheridan alumni vie for Premier's Awards
Seven Sheridan graduates are vying for the Premier's Awards this year for their outstanding contributions to society as accomplished entrepreneurs, changemakers and high-achievers who founded their success on their college education.

Launched in 1992 by Colleges Ontario, each year the Premier's Awards celebrate college alumni by recognizing one winner in each of the competition's categories. Sheridan alumni have taken home the prize 18 times. The graduates will be celebrated at a virtual gala on November 18.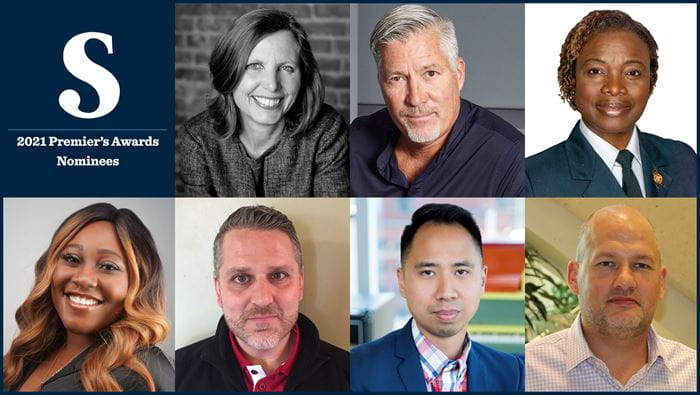 This year, Sheridan's nominees are:
In addition, comedian, television host and corporate emcee James Cunningham, a 1996 alumnus of Sheridan's Theatre and Drama Studies program, will host the awards in the online celebration.

Pictured above, top row, left to right: Carol Sebert, Derrick Ross, and Michelle John.
Bottom row, left to right: Muluba Habanyama, Paul Papoutsakis, Ryan Andal, and Steve Henry.