Sheridan students win multiple awards at Ubisoft Toronto NEXT Challenge
Winners of Ubisoft Toronto's NEXT competition have been announced, and Sheridan students were once again honoured with awards in multiple categories including Level Design, Concept Art and Cinematic Animation. The competition's eighth annual awards ceremony was held virtually on May 13.

David de la Peña Frigolet, from Sheridan's Game Level Design program, won first place in Level Design, while Honours Bachelor of Game Design student Carsten Booth won third place in the same category. Honours Bachelor of Illustration program student Connor Lucas won second place for the Concept Art category, and Yui Chen, from the Computer Animation Post-Graduate Certificate program, received the third-place award for Cinematic Animation.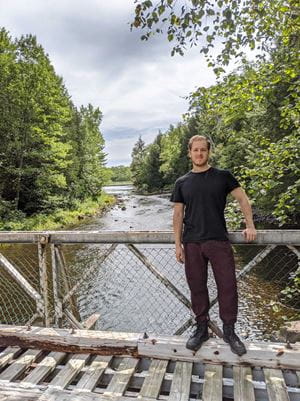 The NEXT Challenge is an annual competition designed to showcase the talent of game development and visual arts students across Ontario and kickstart their careers in the industry. "I'm so proud of how well students represented Sheridan in Ubisoft's competition," says Jeffrey Pidsadny, Program Coordinator – Honours Bachelor of Game Design. "They consistently excel in the challenge, year after year, and impress judges with the quality of their work."

As a first-place winner in the Level Design category, de la Peña Frigolet earned a paid apprenticeship with the Ubisoft Toronto studio, where he'll have the opportunity to deepen his knowledge and skills in many diverse aspects of game development. "The competition has challenged me in every aspect of being a level designer. It wasn't easy by any means, but I learned so much in the process," says de la Peña Frigolet. "I couldn't have achieved this without the support of Sheridan College and all its faculty."

"These industry experiences offer students an unmatched foundation for careers in the game design industry," says Catharine Tamas, Interim Associate Dean, Faculty of Animation, Arts & Game Design. "Not only do students get to showcase their talents, but they get to establish themselves as professionals in the industry."

Watch the 2021 Ubisoft NEXT awards presentation on YouTube.
---
Pictured above: First-place Level Design student winner David de la Peña Frigolet.