Have journalism ethics changed over time?

In Take 5, Sheridan's thought leaders share their expert insight on a timely and topical issue. Learn from some of our innovative leaders and change agents as they reflect on questions that are top-of-mind for the Sheridan community.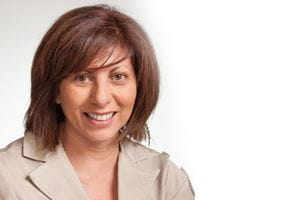 Journalists today face many challenges that didn't exist 25 years ago, including a 24-hour news cycle, competition from social media, pressure to maximize page views and wavering trust from the public. In this installment of Take 5, Sheridan Journalism – New Media coordinator Sherine Mansour discusses how journalists are navigating the new media landscape, the importance of maintaining relationships, the delicate balance between immediacy and accuracy, and the future of the industry.
1. Ethical values such as objectivity, independence and humanity have always been associated with traditional journalism. However, the digital media age has blurred the lines between news, commentary, entertainment and commercialism. Have journalists and news organizations had to relax or adapt their ethics to keep up with the times?
Ethics are not laws. Ethics are suggested standards of practice, or a code for journalists. Some things require us to think responsibly and with integrity, and some things come down to how you might want to protect your industry, your work, your sources and so on.
The greater good always comes first, because that's where ethics come from. Responsible journalism is about taking care of the weak — those without a voice and those who have no recourse or protection. If you're coming from that place first and foremost, then the ethics decide themselves.
2. Prominent sportswriter Adam Schefter recently drew heavy criticism from fellow media members for allowing a National Football League team president to review a story before it was published. Schefter later acknowledged he shouldn't have done it, but added "it's a common practice to run information past sources." What are the rules for journalists when it comes to showing stories to sources before publishing?
We teach our students that they don't ever have to share a story with a source before it's published or share questions in advance of an interview. However, if the source is going to make a big deal about it and you know you'll need that person again in the future, you might show them your questions or a rough draft of your story, even if you're not obligated to.
For example, if there's only one Toronto police chief for the next 12 years and I'm a reporter in Toronto, there's a certain amount I'll be willing to sacrifice in order to get my work done. Because once I burn that person, I'm the last journalist they're ever going to agree to be interviewed by or speak to.
It's really about relationships. The average person in the public might not realize that, but journalists are in relationships with sources over the course of their careers and their sources' careers. There needs to be a little give and take that might occasionally cross an ethical line, so you have to weigh out the pros and cons at the time.
3. How do journalists balance their mandates of accuracy and objectivity with the competition to 'break the story first' and stand out in a digital environment that is saturated with information?
Let's face it, the internet has not been our friend. It's made it easier and cheaper to publish, but it's also allowed for too many voices that are not necessarily doing the work that true journalists want to do. Journalism and news organizations have also had to shift to trying to get more clicks by doing things like massaging headlines, which is a part of the industry that I don't like.
Since anyone can publish information they receive at any given time, regardless of whether it's factual or accurate or responsible reportage, journalists are competing with that — and I don't mean competing in the positive sense of the word. We're competing to be first, not just with the information but also with the best, most accurate and most factual information so that our audience can depend and rely on us. That's really important.
We've moved from the 'get the story first and get it published before anybody else' mentality to 'get the story right, publish it and let the quality of the information speak for itself.
4. Is there an increasing appetite for traditional journalism?
They called it the Trump Bump when Donald Trump was in office and people began paying attention to the news again, and I think we've seen a similar increase because of the COVID-19 pandemic. The Government of Canada released statistics at the end of last year that showed television news viewership and newspaper readership in Canada had increased 65% from the year before. That showed us that people are saying, "Wait a minute, I can't get news about the pandemic from Facebook. I need to go back to these tried and trusted news organizations in order to really understand everything that's going on."
This has presented us with an opportunity to win back an audience. News consumption has tapered off a little bit since, but it still hasn't gone back to where it was before the pandemic. We've also seen an increase in applications for postsecondary journalism programs across North America, which indicates that students are thinking this may be a career they'd like to get into and things could be shifted back around again.
5. How do you see journalism changing in the next five years, and have you had to change how you teach it?
Over the last 20 years or so, we at Sheridan have focused on teaching the technology that has changed the industry and making our students more adaptable. That shift was exciting. But now, everybody is digital. Our students come to us already knowing about Facebook and Instagram and how to do things digitally.
Now, we're going back to teaching the standards and basics of old-school journalism all over again. It's back to a focus on what our role is in society, what our role is globally, and how we can ensure we are training students to become responsible journalists who value integrity and honesty and truth, and who can be champions of factual information going forward.
---
Sherine Mansour is the designer and creator of Sheridan's Journalism — New Media program, the first post-graduate certificate of its kind in Canada. She also spearheaded the initial proposal of Sheridan's former Broadcast Journalism diploma program, leveraging her experience as a producer, writer, reporter and anchor for CTV, CH, Global and Chum. Sherine holds a Bachelor's Degree in Political Science and Government/Journalism from Western University and a Master of Arts Degree in Journalism and Mass Communications from the University of Nebraska-Lincoln.
---
Interested in connecting with Sherine Mansour or another Sheridan expert? Please email communications@sheridancollege.ca
This interview has been edited for length and clarity.