Stephanie Gorin nabs Emmy Gold
For Stephanie Gorin, there's nothing like the joy of seeing someone get that big break. It is a thrill she has experienced many times over as one of Canada's top casting directors. Since opening her Toronto agency in 1989, Stephanie has cast thousands of actors in over 200 productions, including theatre, television, film and web series that have scored big during awards season.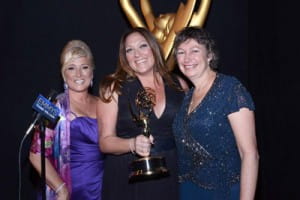 Gorin's casting prowess is behind almost every blockbuster music theatre production in Toronto over the past two decades. Among her credits are The Sound of Music, Rent, Rock of Ages, We Will Rock You, Mamma Mia, Miss Saigon, The Wizard of Oz, The Lion King and Les Miserables (both the 1985 production and the 2013 remount). Several of the leads she has cast have gone on to star in productions around the world.
Along the way, Gorin has netted some serious recognition of her own. She's been nominated for an Emmy five times, and won in 2014 for casting the hit mini-series Fargo. Honoured with four Artios Award nominations from the Casting Society of America (CSA), including three this year for Les Miserables (Broadway), Fargo and Backpackers, Gorin's name sits alongside those associated with the hottest shows on the big and small screen.
"Winning the Emmy was an unbelievable experience. Walking up to the stage which was filled with so much talent was a dream come true."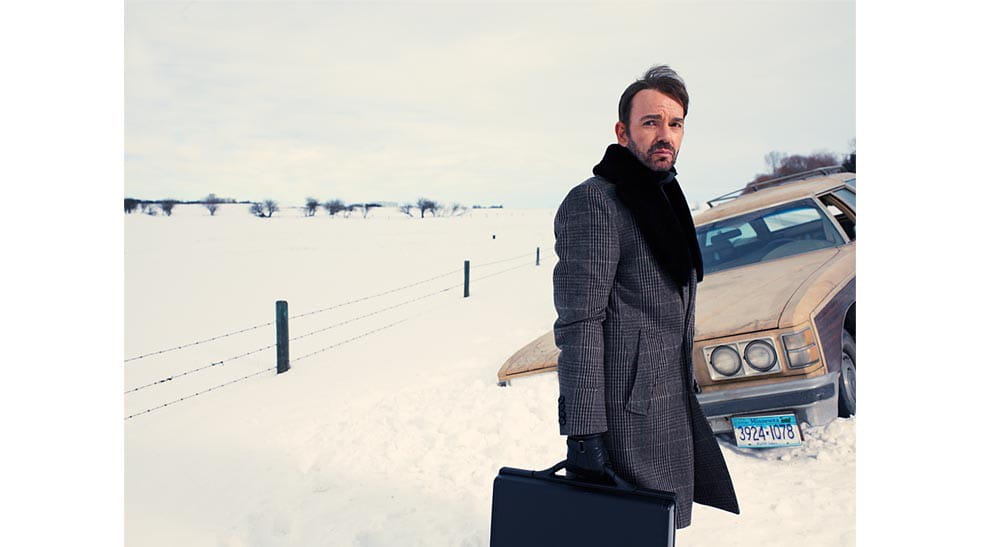 Despite the ongoing pressure of finding that perfect fit, Gorin remains as passionate about her work as she was 25 years ago. "I love the business and I love actors," says the Georgetown, Ontario native, whose husband Joe Bostick and sons Devon and Jesse are all busy, working actors. Little wonder, then, that Gorin's Canadian Comedy Award holds such special meaning for her. A three-time nominee, she won in 2012 for her original web series The Casting Room. "Naomi Snieckus and I made the series to help performers, especially those up-and-coming, learn the dos and don'ts of getting a job. I saw both inexperienced and great actors lose roles because of mistakes that are easy to fix."
Watch an episode of The Casting Room featuring Canadian actor and comedian Colin Mochrie.
A stage performer in her own right, Gorin knows what it's like to land that crucial part. Soon after her 1981 graduation from Sheridan's Media Arts (Music Theatre) program, she understudied for large-scale shows at Toronto's Royal Alexandra Theatre. Gorin's move to the casting area came via a position at Mirvish Productions when she demonstrated a natural flair for managing audition sessions. Some 30 years later, she is now busy casting Kinky Boots and The Heart of Robin Hood for Mirvish.
For Stephanie, there's nothing like the joy of seeing someone get that big break.
Among the leads Gorin has cast who have gone on to worldwide acclaim:
Sheridan graduates Tina Maddigan, Louise Pitre and David Keeley (Mamma Mia!-Toronto and Broadway), Ma Ann Dionisio (Miss Saigon-Toronto and London) and Erica Peck (We Will Rock You, Rock of Ages).
On screen, Gorin has helped launch the careers of Nina Dobrev (Degrassi, now starring in Vampire Diaries), Krystin Pellerin (The Tudors, now starring in Republic of Doyle), Alan Van Sprang (The Tudors, Reign) and Stephan James (Home Again and Race, based on the Jesse Owens story set for release in 2015).
Learn more about Sheridan's Bachelor of Music Theatre Performance program.
---
Written by: Carol Hill, (retired) Editor, Ovation Magazine at Sheridan.