The TV series Mad Men became a hit highlighting the power and glamour of the big downtown advertising agencies in the 1960s. Large advertising firms remain on the scene today but much has changed in the industry over the ensuing decades. "The Mad Men model of advertising is no longer suited to today's complex, fast-evolving marketing environment," according to veteran media executive Brandon Grosvenor.
"The big guys can't keep up with the profound amount of technology out there. They handle too many portfolios to provide marketers with the kind of individual strategies and specialized teams needed to execute their campaigns. They're too unwieldy to keep up with pace of change in the media world, especially in the digital space," he explains.
So Grosvenor has brought a new model to the table: one-stop strategy shop Brand Grow Media to offer faster, more flexible, customized service. Unlike traditional agencies, Toronto-based Brand Grow Media is a cooperative, bringing together the best media specialists to meet clients' needs. Launched this month by Grosvenor, a 1996 graduate of Sheridan's Advertising program, Brand Grow Media is busy building a client list spanning North America.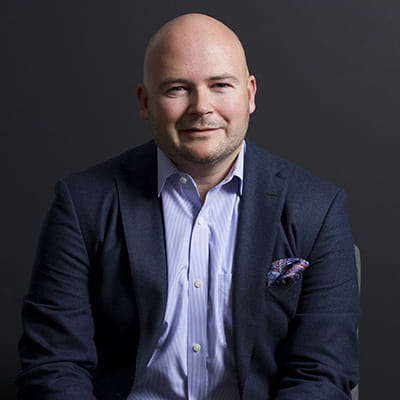 "We offer clients access to a vast network of vendors, providing them with the same, if not more, services as full-scale agencies but with greater efficiency," he says. "We start with strategy, build out tactics, and put together a team of the best out there to execute those tactics, all with a single point of contact."
With the goal of demystifying the world of digital marketing for his clients, Grosvenor makes it his business to keep pace with changes in ad technology. "The most exciting trends revolve around how people are accessing the Internet and what they are doing when they get there," he says. In particular, big data associated with human behaviour now gives marketers a tremendous advantage, adds Grosvenor. "Millennials are much less worried about being followed on the Internet as they believe the more marketers know about them personally, the better and more targeted the offer will be. Engagement is the real metric we should all be focused on, not clicks or likes."
In addition to digital media expertise, Brand Grow Media's range extends to traditional media services, including display, print and broadcast. The company has ties with some 1,200 vendors and creative professionals based on Grosvenor's past and current networks. With 20 years of experience at the executive level of some of the largest media companies – AOL Canada, Microsoft Advertising and Postmedia Network – Grosvenor has a deep well of connections and knowledge.
Millennials are less worried about being followed on the Internet. They believe the more marketers know about them, the better and more targeted the offer will be.

Brandon Grosvenor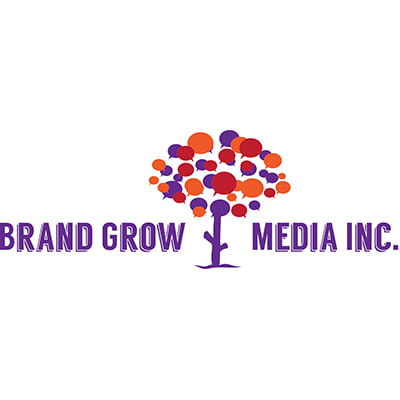 A wealth of talented people are out there who welcome the chance to work with Brand Grow Media, says Grosvenor. Many are in business for themselves; others have started small companies with limited staff and are developing only one specialty. "We offer them the chance to expand their repertoire and work on a wider range of opportunities," he explains. "Plus I am able to reach out to some really cool companies that want to step outside their comfort zones, and have the same sense of risk-taking that I have."
Grosvenor's taste for adventure and his love of the "game plan" aspect of marketing are behind the emergence of Brand Grow Media. "I started this company to see if there was still a need for media strategy. So many great shops have closed and the business has become so commoditized through automation and consolidation. There couldn't be a better time to open a specialized media strategy shop."
Follow Brandon on Twitter: @Bgrosvenor1
@brandgrowmedia
Top flight business education close to home
Growing up in Hamilton, Ontario, Brandon Grosvenor realized early on that he had a passion for advertising. Researching post-secondary programs, Grosvenor found that Sheridan fit the bill on several levels. The school had to be close to home as he didn't have the means to move away and needed to work while earning his diploma.
But even more importantly, Sheridan's was highly recognized as being the best advertising program in Canada, adds Grosvenor. "The faculty were all industry veterans with incredible experience that I was able to draw from. I can't say enough about the resources that were provided to us from the integrated co-op programs to the availability and career support following school."
Learn more about Sheridan's Advertising and Marketing Communications program.
---
Written by: Carol Hill, (retired) Editor, Ovation Magazine