Helping aspiring Canadian musicians get their big break
Playing sold-out venues and releasing chart-topping singles are milestones most aspiring musicians only dream of.
For Derrick Ross, those cross-country concert tours and autograph signings were just pit stops. Experiences necessary to gain better insight into Canada's music scene from an artist's perspective.
During his five-year stint as the drummer for iconic new wave band, Spoons, Ross experienced the highs and lows that are part and parcel with a musician's lifestyle – opening for bands such as Simple Minds and The Police one night, then spending the next day fueled by bad coffee, recovering in a van while on the road to the next stop on the tour.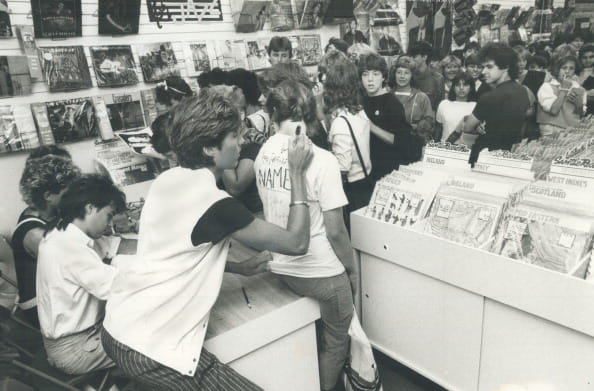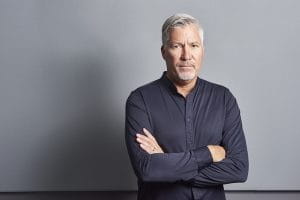 The key difference between Ross' brush with rock-and-roll stardom and that of other artists is that he was never an aspiring musician at all. At heart, Ross says he's a salesman. Over the last 40 years, he's explored every facet of the music industry. He spent time in the recording studio as General Manager of Enigma Records Canada, struck out on his own to create radio marketing and promotion company DMD Entertainment, launched his own record label, FRE Records, worked with internationally renowned musicians as Vice President of Promotions and Media Relations at EMI Music Canada, and stayed on the cutting edge of new music trends as Vice President of Contemporary Music at talent agency SLFA.
Today, he's President of Slaight Music – an incubator that supports and develops Canadian musicians who are in the early stages of their careers and looking to break into the market.
Ross doesn't keep many mementos from his musician days, save an old drum set on display in his office's entrance. He doesn't line the wall with newspaper clippings or have any old Spoons records framed. However, he does use the arsenal of experience and keen ear he's sharpened over the years to help aspiring Canadian musicians find their footing.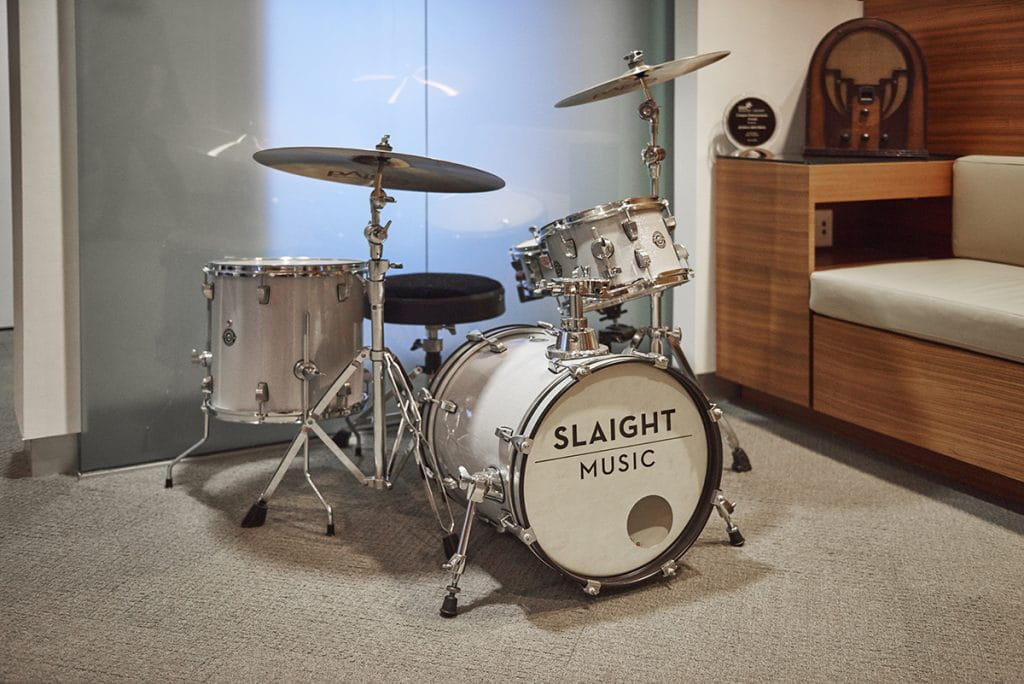 Plus, Ross knows what it's like to be a young, up-and-coming artist. At 19, his friends asked him to join the Spoons. Soon, he found himself on stage at local venues across Burlington and Oakville – including the cafeteria at Sheridan's Trafalgar campus — honing the band's unique new-wave style.
When the Spoons signed their first record deal in 1981, it affirmed that ultimately Ross wanted to be on the other side of the desk. He wanted to be the one to sign new bands and give them their first big breaks. But he also knew the Spoons' tours would give him a once-in-a-lifetime experience that would serve him well when working with other musicians. Malnourished after months of touring, and exhausted after lugging your gear from van to venue? He could relate.
"I never had ambitions of being a full-time musician," he says. "The Spoons was the only band I ever played in, only because the other members were in the same high school. While in the band, my interests became more about the business side of things. The experience gave me a new perspective on the industry, and I wanted to forge ahead in that direction."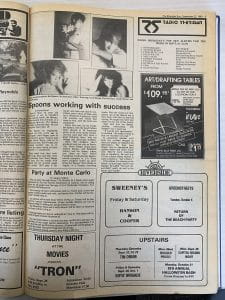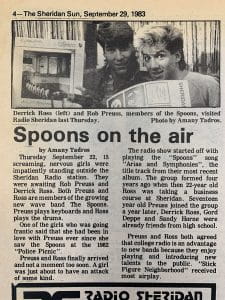 Ross figured it made sense to get some business skills to match this aspiration, so he enrolled in Sheridan's Business Marketing program. The game plan: earn a diploma while continuing to gain first-hand musical experience on stage. He split his time between his studies and his touring schedule, working with professors to co-ordinate submitting assignments and writing exams whenever he had a break between gigs.
As the Spoons' popularity grew, the foursome gained more opportunities to travel and play venues across the country. They reached peak popularity in the early '80s, earning multiple top 40 hits in Canada and a Juno Nomination for Most Promising Group. The band also won international recognition, joining Boy George's Culture Club on a U.S. tour.
All the while, Ross continued to capitalize on business opportunities he'd find on the road, building industry relationships. His work paid off, and he was eventually offered his first business gig as General Manager of Enigma Canada. He left the band, returning to Sheridan to finish one last assignment and earn his diploma. Then, in a Toronto-based home office, the second, and arguably most prolific, phase of his career in music began.
"There's nothing like discovering a new artist you can take to market that no one knows about. I still listen to music every day. New music and old favourites. That's what it's all about."
In the years that followed, Ross worked with artists across all genres, at various stages of their careers. In 1989, he penned Tom Cochrane as his first client after launching promotion and marketing company, DMD Entertainment. He was on a road – a literal highway – with Cochrane when his hit "Life is a Highway" first broke. The record label he founded in 1992, FRE Records, signed bands such as April Wine and Skydiggers. He worked with a string of success stories during his time at EMI Music Canada, including Coldplay, Kardinal Offishall, k-os and Keith Urban. At the Feldman Agency, Ross represented Carly Rae Jepsen before "Call Me Maybe" propelled her to stardom. Today, it's easier for him to list the rock stars he hasn't met than the ones he has – Michael Jackson and Elvis Presley are two he feels he missed out on, for the record.
Although his touring days are behind him, hundreds of backstage passes crowd a corner of Ross's office. He's not one for nostalgia but figures he should keep some tokens from the concerts he's attended over the years.
Now, at Slaight Music, Ross is focused on discovering, and nurturing, the next big talent. Working with five to eight Canadian musicians at a time, he estimates he's supported close to 50 musicians since he and visionary philanthropist Gary Slaight first founded Slaight Music in 2011.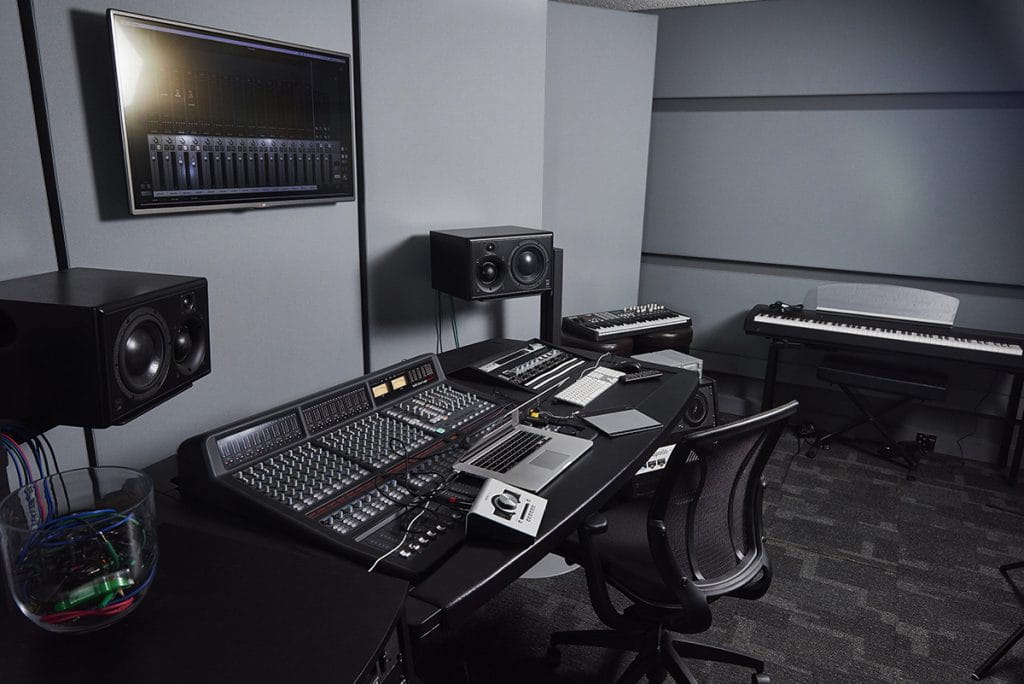 "Our mandate has been the same since the organization's inception," Ross says. "We may change things a bit in terms of our methods, but the hope has always been to support emerging Canadian talent. I've always had a knack for knowing what hooks and songs are going to resonate with listeners."
Slaight Music gives aspiring musicians access to an exclusive Toronto-based recording studio and to the organization's partnerships with songwriters, producers, managers, labels and venues. Some artists approach Slaight Music directly looking for mentorship, sending along music submissions and demos. Other times, Slaight Music seeks out talent through initiatives such as its annual songwriter and development competition "It's Your Shot."
Ross, for his part, likes to keep an ear to the ground for the next big thing. As recently as three years ago, he found himself out at The Dakota Tavern – a Toronto venue known for its live music. Seeing something special in the band on stage, a country group called The Washboard Union, Ross put together a partnership with Warner Music Canada and Sakamoto Entertainment. In 2017, The Washboard Union took home Group of the Year at the CCMA Awards, and in 2019, they earned Breakthrough Group of the Year at the Junos.
Ross can give these new artists a step up because he knows the right people in the industry and calls many artists he's worked with his friends. "The music business in Canada is actually more of a music community," he says. "I tell my team it's about relationships before record sales."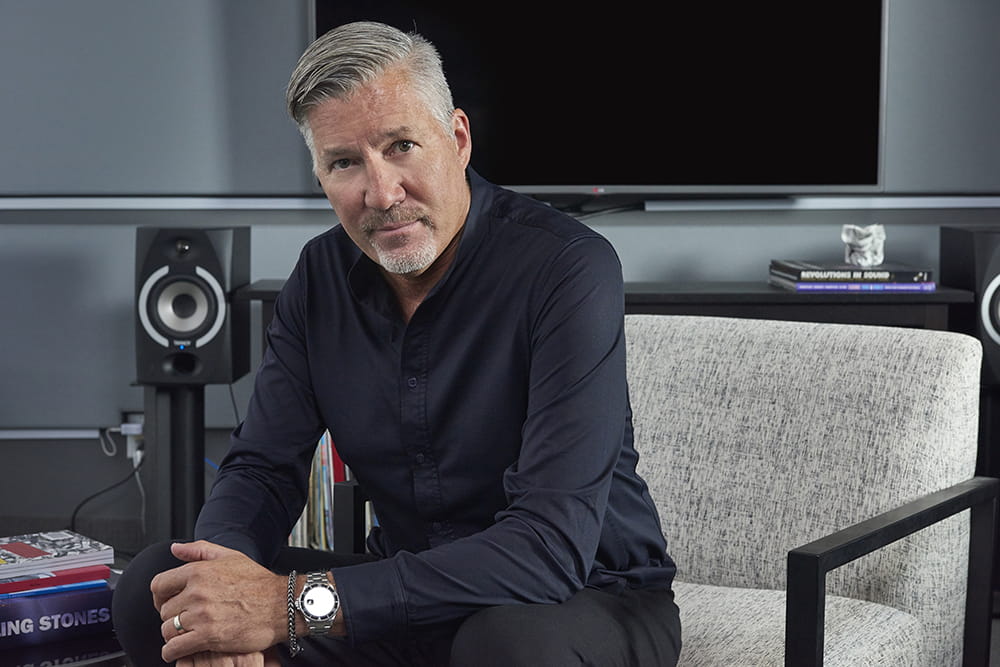 Slaight Music's philanthropic work keeps that community thriving. Over the years, Slaight Music's ethos has gone beyond giving artists studio time or facilitating meetings with record execs. Their efforts have led to the development of awards such as the Slaight Family Polaris Heritage Prize and the Allan Slaight Humanitarian Award at Canadian Music Week Industry Awards. Slaight Music also supports a variety of music-related events, causes and charities, such as MusiCounts – a charity that donates instruments to schools and Unison Benevolent Fund – a charity that provided emergency assistance to those who have worked in the music industry in come capacity.
There are now a lot of people and organizations involved in ensuring Slaight Music fulfills its mandate to support the Canadian music industry. But in many ways, getting a new generation of talent off the ground today isn't much different than it was back in the 80s.
If Ross has learned one thing during his career, it's that you can't accomplish much on your own – whether it be the help of his bandmates, or industry contacts. Sometimes you need to tap into other peoples' resources to cut through the noise and have your voice heard.
"You might be a great driver, but you can't go into the Indy 500 if you don't have a great car," Ross says. "At Slaight Music, we try to find a great driver, then work to build the team and infrastructure around them so they can be successful."
---
Photography by John Jones.
Written by: Meagan Kashty, Digital Communications Officer at Sheridan.