Graham Annable nominated for an Oscar
Graham Annable nominated for an Oscar
The fact that Graham Annable made his directorial debut with the animated hit The Boxtrolls released in fall 2014 is impressive enough. Now, the animation alumnus can add Oscar-nominee to his credits. The film about the lovable creatures called boxtrolls and their hero named Eggs is nominated for Best Animated Feature this year.
It took a while, but Annable is finally used to being in the spotlight. "It's been a bit of a journey to get comfortable with the attention. It is like media boot camp and you eventually have to find your comfort zone. I just wish everyone at the studio could go to the Oscars."
Annable isn't the only Sheridan graduate to make the list. Three of the five films nominated for Oscars in the Best Animated Feature category were directed by animators who studied at Sheridan. Among the other films nominated is How to Train Your Dragon 2, written and directed by Dean DeBlois, and Big Hero 6, directed by Chris Williams.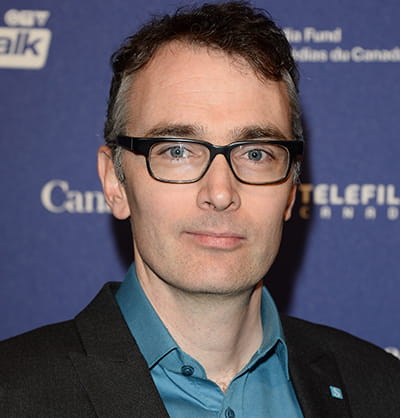 In his previous role as a storyboard artist at animation studio, LAIKA, Annable was part of Oscar-nominated films Coraline and Paranorman. But the transition to directing (along with Anthony Stacchi) The Boxtrolls was quite a leap: "It was like being really good at making paper airplanes, and then suddenly finding yourself at the controls of a Boeing 747," says the Sheridan alumnus.
The Boxtrolls, tells the story of a community of oddball characters who live beneath the streets of Cheesebridge. Their survival is threatened by the evil Snatcher (voiced by Sir Ben Kingsley), who has hatched a plot to exterminate them.
Graham Annable directs the stop-motion animated feature The Boxtrolls which is nominated for an Oscar.
Annable, a Sault Ste. Marie native, graduated from Sheridan's classical animation program in 1991, and worked at LucasArts as an animator for 10 years. He went on to work as creative director at Telltale Games before joining LAIKA as a storyboard artist in 2006. Annable is also known for his Grickle comics and videos.
Oddly enough, one of the animators on The Boxtrolls, Kevin Parry, graduated from Sheridan and grew up in Annable's home town. "I never dreamt I would be sitting in Portland, Oregon making a stop-motion film with another Sheridan grad from The Sault," says Annable.
Originally, Annable was tapped to be head of story on The Boxtrolls, but that morphed into sharing the director duties alongside Anthony Stacchi. The film, which he describes as "a labour of love", was in development for several years after LAIKA acquired Alan Snow's book Here Be Monsters, on which the movie is based. That's not surprising, given the incredibly laborious process involved in making a stop motion animated feature with CG effects. "What we do is a pretty complex thing," says Annable. "Stop motion, especially with the addition of CG effects, is not like other forms of animation. You're basically doing a live action shoot in slow motion, and you get one chance to nail the shot."
"(Stop motion) is a staggeringly challenging art form - and so rewarding at the same time."
In taking on co-director responsibilities, Annable notes that "the biggest challenge was that I've spent most of my life solving things visually, through drawings and sketches. I learned pretty quickly that in the director's role I'd have to be a much more effective communicator to the crew."
The complexity of stop motion filmmaking was also a revelation for Annable. "I used to joke that all the crew needed to do was take our storyboards and go make the movie," says Annable. "But it's a staggeringly challenging art form – and so rewarding at the same time."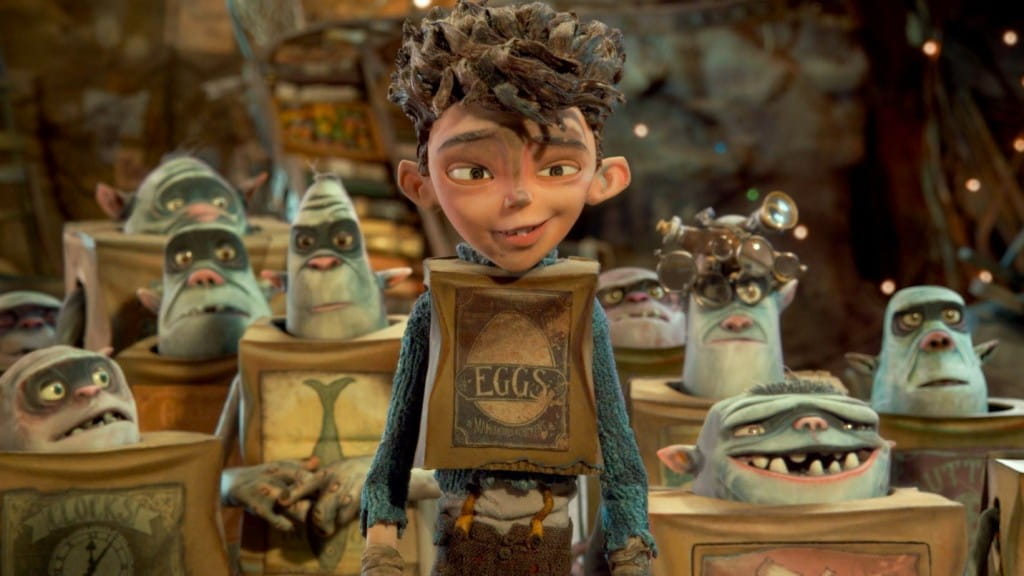 Annable points to the rapid prototyping process that LAIKA has innovated as one indication of the studio's progress. "Coraline had about 200,000 possible facial expressions, while Eggs, our hero, has about 1.4 million."
For Annable, LAIKA has proved to be a perfect fit. "LAIKA is a very special place for artists," he says. "They're committed to the art of stop motion animation through the use of old school, handcrafted artistry and cutting-edge technology."
For now, Annable plans to get back to return to his comfort zone as a storyboard artist. He will also devote time to his comics on the side, finding it feeds his work in film. Overall, Annable welcomes the next phase of his career. "When I look back on my journey, I just focused on continuing to do what I loved. I'm now in the sweetest spot as an artist that you could ask for."
The Oscars will be presented at a ceremony on February 22 in Hollywood, California.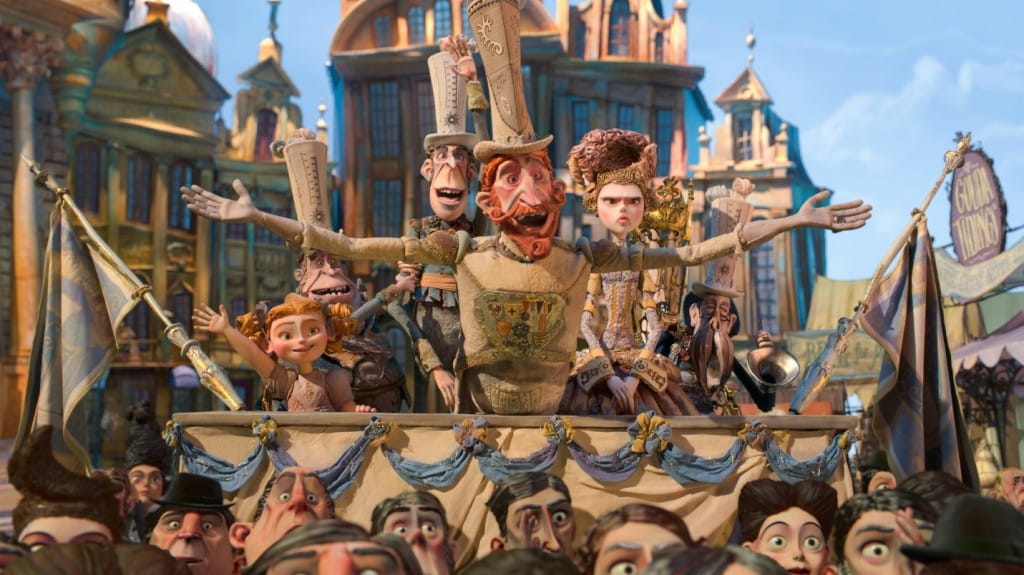 More about Sheridan's alumni 2015 Oscar nominees
Learn more about Sheridan's Bachelor of Animation program.